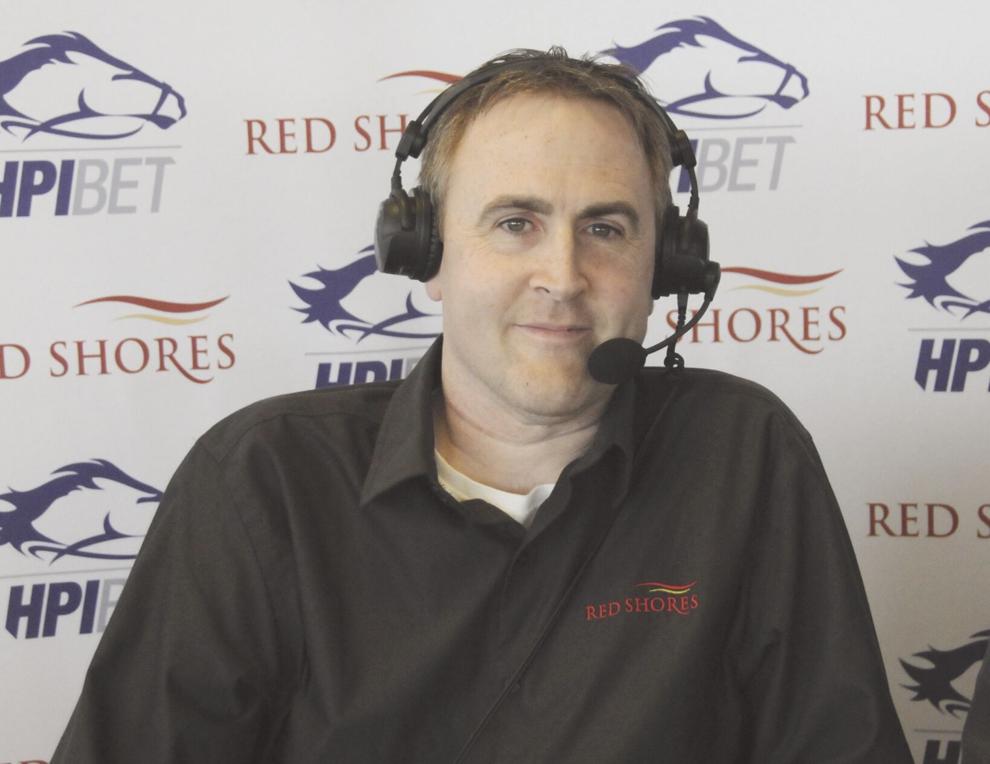 Co-owner and breeder of Bettim Again,
the fastest two-year old in maritime history
I first met owner-breeder-trainer-driver Jeff Lilley back in 2001. He moved to Prince Edward Island in July of that year and was stabled at the CDP. I recall that he came over with a couple of veteran pacers, a mare named Courageous Rose (a sister to a great colt my father had named Rouge Baron) and a cantankerous gelding named Kendal Python. The mare finished her career with 315 starts and 55 wins and 'Kendal' as Jeff called him finished his career with 494 starts and 60 victories. Kendal is now 27-years old and still lives at Lilley's farm in Milton, PE. They're toughness and longevity foreshadowed the career of their owner-trainer-driver.
Twenty years later, Lilley continues to grind out a living in this business and he's finding success in recent years as an owner and breeder while still dabbling as a trainer-driver. His success has come from breeding his own stock and it all began with one of his stable stars, Bettim Amanda. I got a chance to catch up with the 59-year-old Milton resident last weekend and I asked him about his stock and his thoughts on breeding.
My first question was about the status of Bettim Again. "He had six weeks off after his last start in Truro. He wintered at the same place he was born in Ardoise, Nova Scotia. George [Rennison] had the training duties as always. He trained him in 2:16 and we sent him to [trainer] Richard Moreau as soon as they announced opening back up [in Ontario]. I paid him up in two stakes the Somebeachsomewhere and the North America Cup. If everything goes right, he'll return [home] in late June for our stake program," Lilley said.
We then dove into the breeding side of his operation and I asked him what his thought process is when selecting sires for his broodmares. "I try to inbreed them. The best choice of sires I ever made was when my partner [Danny Purcell] wanted to breed to Drop Off. I told Danny there is only one stud in the Maritimes for Bettim Amanda, Largo. Why? It made the perfect match because of the 3x3 to BGS Bunny," Lilley said.
That cross resulted in Bettim Laura who has turned into a terrific broodmare for Lilley and his connections. She has produced Maritime Champion Bettim Jackie ($242,342) who is by Andreoli Hanover and 2020 two-year-old standout Bettim Again who is by Malicious. Bettim Again finished his freshman year of 2020 with $19,506 in purse earnings and set an Atlantic record for two-year-old pacing colts of 1:54.1 at Red Shores Charlottetown – crushing the previous record by a full second. Lilley co-owns the colt along with Blair MacLauchlan of Charlottetown, Christina Lecky of Summerside and Ian Macdonald of Lower Sackville, NS.
"I try to find the same sire, three generations back, I use the stallion directory often, when you get inbreeding, it is highlighted in pink. Malicious grandfather is Cams Card Shark, who also is identical to Largo. It is on the top end, but at least it is there. Bettim Amanda's grandfather is Jate Lobell and Andreoli Hanover was out of a Jate Lobell mare resulting in Jackie," Lilley said.
While Largo didn't have a lot of success as a two and three-year-old, he was a dominate aged horse. He won 55 races and banked $736,910 in his racing career. "[His offspring] seemed to go forever, Meridian Magic, your old horse (Edgewater Rb) and Porthill Alf," Lilley noted.
Lilley got to know Largo quite well while working for Marcel Barrieau in Montreal. "The one bad trait that Largo passed on is 'tie up'. That is the only issue, even Bettim Again has it. Largo was a horse that I personally jogged myself. Marcel used to send me out [when it was] -25, he would say jog him 5 miles slow, he is my best horse. I had to pack a lunch; he would take 40 minutes to jog. I was completely frozen when I got back to the barn," Lilley recalled.
"Largo has turned out to be a great broodmare sire too. I bred to him 3 times, [I] got Laura, Theresa and Jenny and all three won at least one Atlantic Sires Stake A division," Lilley continued.
I couldn't agree more with Jeff. I can think of four Maritime Champions in just the last five years that are out of Largo mares, Bettim Jackie, Bettim Again, Magical Mistress and Windemere Ryan. The proof is in the pudding as they say.
Continuing with that winning formula, Lilley has big plans for his star broodmare Bettim Laura. "Laura is in New Jersey right now, [we] bred her to Lazarus N, who like Malicious is a son of Bettors Delight, grandson of Cams Card Shark," Lilley said. He's patiently waiting to hear if she is in foal.
One thing that is for certain is Lilley's love for the sport. You can quickly tell minutes into our conversation just how passionate he is about all aspects of the business and his willingness to evolve, from groom, to trainer-driver and now owner-breeder. Like his favorite sire Largo, Lilley is finding great success with each passing year.