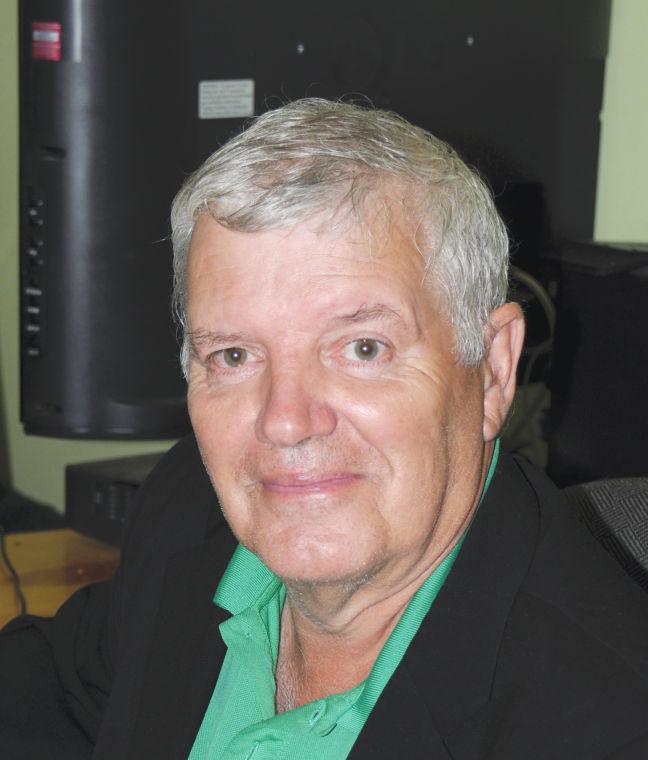 PEI is well represented on O'Brien night as Rachel Andrew, daughter of the late Brian Andrew of Meridian Farms, and Montague's Austin Sorrie are the two finalists for the Future Star Award, so an Islander is coming away with the Trophy and that's great for Atlantic Canada. Gilles Barrieau, who is an Islander by choice, planning to move here permanently with his wife Kelly, is one of two finalists for the Horsemanship award; his competitor for this trophy is Alberta's Kelly Hoerdt.
There are a couple of Maritime owners in the running for horse honours. Maritime owned Century Farroh, the pride of the Dave Ratchford Stable of Sydney, Nova Scotia is in the running for Horse of the Year and I would think he would have a great chance at bringing that O'Brien Trophy to the Maritimes. Also, long-time Bathurst, New Brunswick owner Ron MacLennan, who won the Gold Cup and Saucer with The Papermaker in 1988, is one of the co-owners of Lawless Shadow along with his old pal Serge Savard, Ian Moore and Frank Cannon for Two Year Old Pacer of the Year.
Ian Moore is the trainer of three finalists; we wish them all the best.
---
Red Shores To Host VIP O'Brien Award Gala In Top Of The Park
Standardbred Canada is pleased to announce that Red Shores Racetrack and Casino at Charlottetown Driving Park in Prince Edward Island will host an O'Brien Awards VIP Gala in Top of the Park on Sunday, January 31, 2021, in conjunction with the 2020 Virtual O'Brien Awards Gala. Join Red Shores for this Boots & Bling themed event starting at 6 p.m.(AST) featuring a three-course meal, live red carpet broadcast hits, Interviews, special guests and viewing of the Virtual O'Brien Awards Gala, live from Toronto.  
 "We are really excited to partner with SC and host this event," said Lee Drake, Manager of Racing, Brands and Broadcast. With the recent announcement of our executive chef, Andrew Smith, being awarded Chef of the Year, guests who attend the VIP Gala are sure to be in for a feast fit for a king.  The event is now sold out.
The Virtual O'Brien Awards Gala will be video streamed on standardbredcanada.ca on Sunday, January 31 from 7:00 p.m. – 8:30 p.m. (EST). Gilles Barrieau, nominated for Horsemanship of the Year, and breeder Doug MacPhee (PEI Foaled So Much More) will be in attendance.
 Red Shores will also host family and friends of Island nominees Austin Sorrie, Rachel Andrew (Future Star Award), and Dr. Ian Moore who trains Older Pacing Horse Nominee Century Farroh  and Two Year Old  Pacing Colt Lawless Shadow.
The Gala Awards honouring Canada's top harness racing players is usually held in Mississauga, Ontario but due to Covid-19 restrictions, very few places are able to host such an event, even with such a reduced live audience. The spacious Red Shores Charlottetown is the perfect spot for what is being touted "Boots and Bling".
The Red Carpet aspect of the O'Brien Awards will be produced by Cujo Entertainment and hosted by Kelly Spencer and the Actual Awards show will be co-produced by Woodbine and Cujo Entertainment.
Tara Hills Stud farm in Port Perry, Ontario will be sponsoring a "Boots and Bling" contest where participants will be pictured in their best denim or cocktail dress. Photos of the best dressed male and the best dressed female must be sent to communication@standardbredcanada.ca. Prizes include a $50 HPI card will go to the winners.
---
Post Calls Stories Attract Attention
Dr Don Ling Joins our APC Team
We have received many compliments on the December Christmas edition of the Atlantic Post Calls and some of our stories were picked up in the up-country harness racing community. Monticello Raceway officials in New York state used our Post Calls story on the Sowers family of Fredericton, N B while our story on Red Doucet generated further material in Canada on the talented Cape Breton driver.
To further enhance our Atlantic Post Calls product, highly regarded harness racing writer Dr Don Ling will pen articles of interest on the Maritime harness racing game, the first of which will appear in this issue of the Atlantic Post Calls (see page 11). We welcome Don aboard and I am certain his articles will make the Post Calls a must buy or a must in which to subscribe.
---
Marc Campbell Reaches 2500 Win Plateau
Charlottetown based Marc Campbell became the youngest ever Maritime based driver to crack the 2500 win plateau when he drove Arc Light to victory last Saturday afternoon at Red Shores Charlottetown. Campbell, 35, had Arc Light on the move early and she won going away in 1:59 and change for the Crossroads Stable of Stratford, PEI. Congratulations Marc and onward to the next milestone.
---
Influx of New Horses and Stallions
Maritimers Love Their Horses
The winter months are usually a quiet time in the Maritimes but horses are coming and going weekly for racing here on PEI that it's keeping those that transport horses hopping. Jamie MacKinley, who has had much success with stallions Hilarious Halo and Tobago Cays, recently landed the Boom Boom Ballykeel, 1:49.3 ($976,000) the former Metro Pace winner. This stallion is by Mach Three, the sire of Somebeachsomewhere, and he will be a great outcross stallion.
Bruce Wood's highly regarded Bet the Moon has outstanding credentials and being by the highly successful Bettors Delight out of a great Artsplace family is certain to attract plenty of attention from broodmare owners. Breeders love the Bettors Delight blood and no doubt he'll be a hot commodity.
Recently, we noticed a number of new horses racing at the Charlottetown track for Maritime owners. Chocolate Swirl won the top class last week at Charlottetown for Vernon Bridge based co-owners Danny Birt and Jennifer Doyle, while Robin Burke's Yonkers invader Roselily and Larjon Legacy, co-owned by Luke Beck, Arnold Myers and ancient Stu MacLure both competed in the Open Mares class here. In recent weeks, Hunger Pangs for N S owner Susannne MacKeigan, Betterthanbobbi for PEI's Ian Smith, as well as Darin Mackenzie's Regally Magnified, James Whalen's Chocolate Biskit and Michael Arnold and Amy Lakie's Babbling attracted heavy attention at the pari-mutual windows.
Local breeders Eldrid Nicholson and Jim Gorman along with Quentin Bevan and Bobbi Jo Matheson have purchased the Bettors Delight mare Pacific Delight while prominent NS owner Kevin Harvey has sent Back in the Game, a $65,000 winner last summer in Ontario, to the father and son team of trainer Cliff Murphy-driver Ken who do a top job both training and driving.
All this new activity is great for the Maritime circuit.