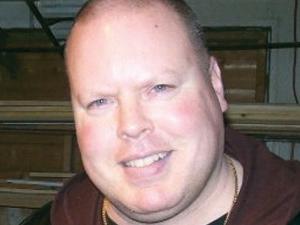 On Friday, April 23, 2021 there had been horse racing scheduled for The Raceway at Western Fair District, Woodbine at Mohawk Park and Fraser Downs... All 3 Canadian tracks were forced to cancel weeks ago, but on this same day - 11 harness tracks and 18 thoroughbred tracks, in the U.S., are racing - it's pretty much been business as usual for horse racing in the states - minus the spectators.
Ontario tracks were forced to take yet another 'pause' in their racing schedules - due to a province-wide lockdown - the third lockdown in just over a year, while B.C.'s Fraser Downs had the green light to race, but funding ran out. "We have no choice - we've literally run out of money to operate at the track," said Nigel Holmes, executive director of Harness Racing BC.
I'd be lying if I said this third lockdown wasn't going to leave a mark. Truckloads of horses have been shipped and will continue to be shipped south of the border and it's been said that when these racehorses leave - most don't come back. Sure, stake horses will stick around, here, in hopes of a stakes season, but this current situation is going to be very tough on the horse racing industry nation-wide.  
With The Raceway being a 'winter racing track' only, we've seen a good portion of our race dates cancelled again this season and those are race dates that don't come back either - they don't get replaced - they're just gone... I'm not sure another horse racing track, in North America, has lost 50 percent of its race dates - due to the pandemic, but if they have, they'd know exactly how we feel in London. 
It's heart-breaking - especially when things were going so well... We had plenty of horses in to go and the bet was way up a well. Never before had our track seen wagering numbers, over the span of one month, that would match the month of this past March and it's not even close… The total handle was $9,278,708 over our 19 race dates during the month - for averages of $488,353 per card and $45,708 per race - with 203 dashes raced.
Our final week of racing (March 29 to April 2), before this current 'pause' in the schedule, would see $2,883,886 wagered over 5 race dates - for an average of $576,777 per card and $53,405 per race - with 54 races programmed. Another 'high handle' record for the span of one week of racing in London. And then we were forced to close up shop - with the hopes of coming back for some racing in May, but that's not even looking good at the moment. 
This is a tough column to do - believe you me and I do wish I had more to go with, but sadly - we're in rough shape here - it's a devastating time for many in Ontario. If one is staying in Ontario to 'wait things out' - then when does it all end - when do things get better? I'm in the same boat... I've always said - I can handle being away from my P.E.I. family and friends - as long as I'm busy working... Being locked down and not working - for a third time in a year - this one is tough folks!
---
Best of luck to those about to begin their horse racing seasons 'back home'... I guess if I had one wish for this summer, in racing, it would be to watch Woodmere Stealdeal in person. He did everything perfect last season and I'll look forward to seeing his return in the weeks ahead. 
Here's hoping we all have better news to report on in May. Take care all and we'll catch up with ya's again soon!