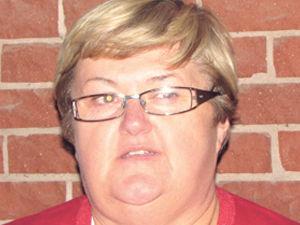 Inverness Raceway staged its last card of the 2021 racing on October 26th and despite another year with Covid 19, the season was a success. Rodney Gillis had a driving triple on this evening's card, getting his first win with Evan Gillis trained Dashpedia and coming right back with wins aboard Doc's Ronhenry and with Chase N Madi both trained by Donald Beaton.
Articulate Barb was a winner for Ryan Campbell in 2:01.3. Thunder Ally had the fastest mile of the night for Red Doucet Jr in 1: 57.1. Dam Lucky purchased in mid summer from the Lanigan Stable in PEI won the feature race of the night in 1:57:1, sharing the honors of fastest mile on the card in 157.1 for Ambrose Gillis.
Three horses saw their racing careers come to an end because they are now 14 and it's sad to say goodbye to Unstoppable Speed, Wave That Banner and Cheyenne Nixon.
The Governors Cup series continued at Northside Downs with Intended Royalty taking the first leg in 1: 57.1 while Daddy Let Me Drive and Euchred finished 3&5 respectively in the other Governors cup division of this series , the mile in 1:56.3.
On the October 30th Northside card Daddy Let Me Drive scored in 1.57 in the Governors Cup series with Euchred 4th. In the other Division, it was Sunshine Lou winning in 1:56.2 with Intended Royalty 3rd
Also on the card, Eastcoast Invader stepped to a new mark 1:56.2 with Regally Magnified 3rd ChaseNMadi 4th and Dam Lucky 5th.
In the $5,000 Governors cup finale at Northside, Sunshine Lou went wire to wire in 1:57:1 for trainer-driver Walter Walker holding off Daddy Let Me Drive and Intended Royalty. The winner is owned by Ryan MacKinnon of Inverness. Others in the feature included Gentry Seelster, Southwind Ricardo and Johnnie Jack.
Red Rum She Wrote won the $3000 Governors cup consolation in 1:57:1 holding off The Big Chase and Runaway Mystery for owner, trainer and driver Barry Bates.
The next afternoon at Truro Raceway, the pride of Inverness Rotten Ronnie was 2nd to Bettim Again in 1:56:3 beaten half a length in the $9,778 Nova Scotia stake for trainer-driver and co-owner Red Doucet.
One week later also at Truro, Rotten Ronnie was again 2nd this time in the $7806 Turner Memorial to Jadensmagicsteel in 1:57 with Adam Merner driving for Boys Will be Boys racing out of Charlottetown. Betting favorite Bettim Again cut it and finished 5th in a field that also included Elliot Moose and Dustylanesebastien.
At Mohawk Raceway, Ontario on November 5, Hippy John was 5th in 1:52:3 in a $17,000 overnight event for driver Doug MacNair charted in 1:53.
October 25th Brenna MacNeil $1390
October 31st $750 Kevin Deagle
November 7th: Robert Rhuda $775
November 14th: Robert Rhuda $ 802
CONGRATULATIONS going out to Red Doucet Jr on his 800 lifetime win.
Congratulations to all the amateur drivers in the Nova Scotia Challenge, especially Madison Poirier with Kwicky Kwanza picking up a win. In the other division, Monica Sutherland was second. Great job ladies.
Condolences going out to the family of Fred Buffet. Freddie loved spending his summers in Inverness. He had a horse named H R Kootenay.
Condolences going out to the family of Phil Pinkney. Phil brought so much knowledge, respect, and was a true gentleman, a legend in our sport.
Until next time … Keep Pacing !!!