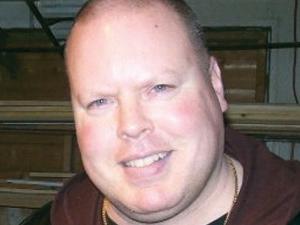 Driver Ryan DesRoche has certainly come into his own, here in Ontario, as he gets set to wind down his career-best season in the race bike. He'll cap off 2021 with more than 40 wins and well over $300,000 in purse money earned - more than doubling his numbers from 2020.
Now finishing up his fifth full season in the sulky, DesRoche would drive his first winner, Onehotvett, to a 19/1 upset in his first pari-mutuel start, over Charlottetown, in May of 2016... We see him now beginning to hit the winner's circle on a regular basis, here in Ontario, but it hasn't been an easy run - since making the move here in the Fall of 2018 - but with success comes better opportunities and better horses to drive - and we're starting to see that now for Ryan on Ontario tracks. 
"It's been a great go lately," says DesDoche. "It's been an uphill battle, but it's all starting to come together now." 
---
One of the nicest men I've ever had the pleasure of meeting, in horse racing, is Mr. Phil Pinkney. The very first time I met him - was in front of Gordon Grady's barn in Summerside... We talked and he had this way of making one feel like he had known you your entire life. Very few have that gift - he had it!
Back in the day - it was always something special to see a young horse making their early starts for Mr. Pinkney at Maritime tracks. Rev Your Engine, Rumpus Hanover and Dunachton Gale were all during my time, but I know there have been many more... 
Watching Rev Your Engine, with Phil driving, circle them in the mud and then battle Angels Shadow, for a quarter mile, will go down as my favourite Gold Cup and Saucer of all time. The hair still stands up on my arms when I watch and listen to the replay 35 years later... 
The huge three-year-old son of Happy Motoring began his big move with less than a lap to go and when he did - the crowd noise grew much louder - almost to the point where it was drowning out the call of track announcer Kevin 'Boomer' Gallant... 
"Rev Your Engine is flying on the outside!" roared Gallant - as the pacer was air-born and charging widest of all down the backstretch... On the final turn Gallant continued with "Angels Shadow - Rev Your Engine keeps on coming!" as the pair squared off and made their way into the stretch... And then the epic stretch battle and final Gallant remarks "Who's got it? Who's gonna win it? It's gonna be Rev Your Engine!" 
Gallant, doing the call live over CFCY, would then state to his radio audience "Ladies and gentlemen we just witnessed quite a horse race!" Many have their favourites, over the years, but I'll always remember this one as 'the greatest Gold Cup and Saucer of all time'.
---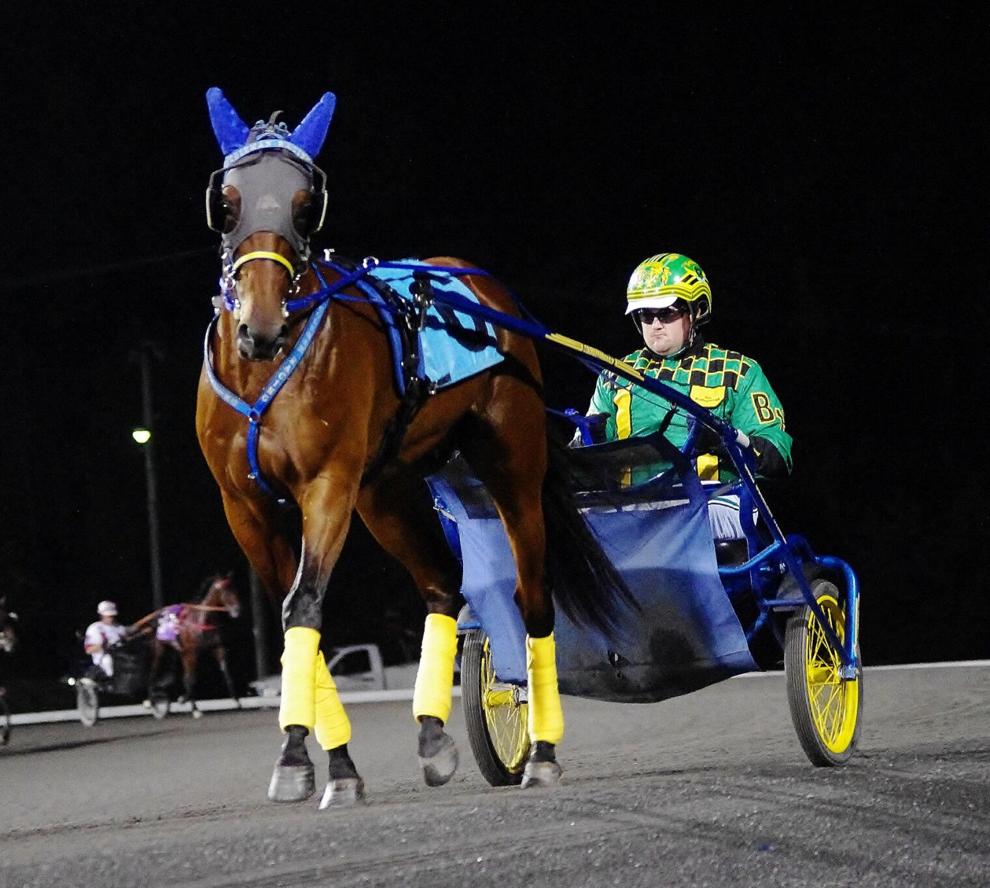 Hollingsworth reflects on Mr. Pinkney
"When I first met Phil - I rolled up to his barn on my bicycle - it was Easter Weekend 2004 and his barn was the only one with the door open," says Ben Hollingsworth - who'd get many of his earliest training (and life) lessons from the legendary horseman. "I was standing by the door - watching everyone moving around like worker bees. Horses were coming in and going out - I was just mesmerized by it all. I may have been 13, at the time, and after standing there - for a while - Phil walked over and handed me a broom. He said 'If you're just going to stand there - you may as well do some work'... And when I didn't do a good job, at first, he'd then say 'Do the job right the first time and you won't have to do it again.' And that advice has stuck with me ever since. And that's how my time began with the Phil Pinkney Stable." 
Hollingsworth was one of many young horse people that Mr. Pinkney would mentor over the years. The pair would grow closer as time went on after that first meeting. "Phil used to pick me up after school on Friday's," mentions the now Ontario-based trainer. "I'd stay over at his place, on the weekends, watching races from Mohawk and The Meadowlands on Friday and Saturday nights. We'd then race the horses Sunday afternoons in Truro - go out for dinner Sunday evening - and then I'd return home for school on Monday morning. This was our routine back in the day..."   
"And It wasn't always about how to look after the horses," says Hollingsworth. "It was also about learning life lessons and how to deal with certain situations that could or would come about... I remember I had Angelfire winning in Truro, but his next race was a stake in Fredericton and Phil would send Paul Langille to drive and win with him... I nearly left the business, but that was all part of working with and learning from the best. He was amazing," says Hollingsworth on Mr. Pinkney. "He prepared me for just about everything in life."