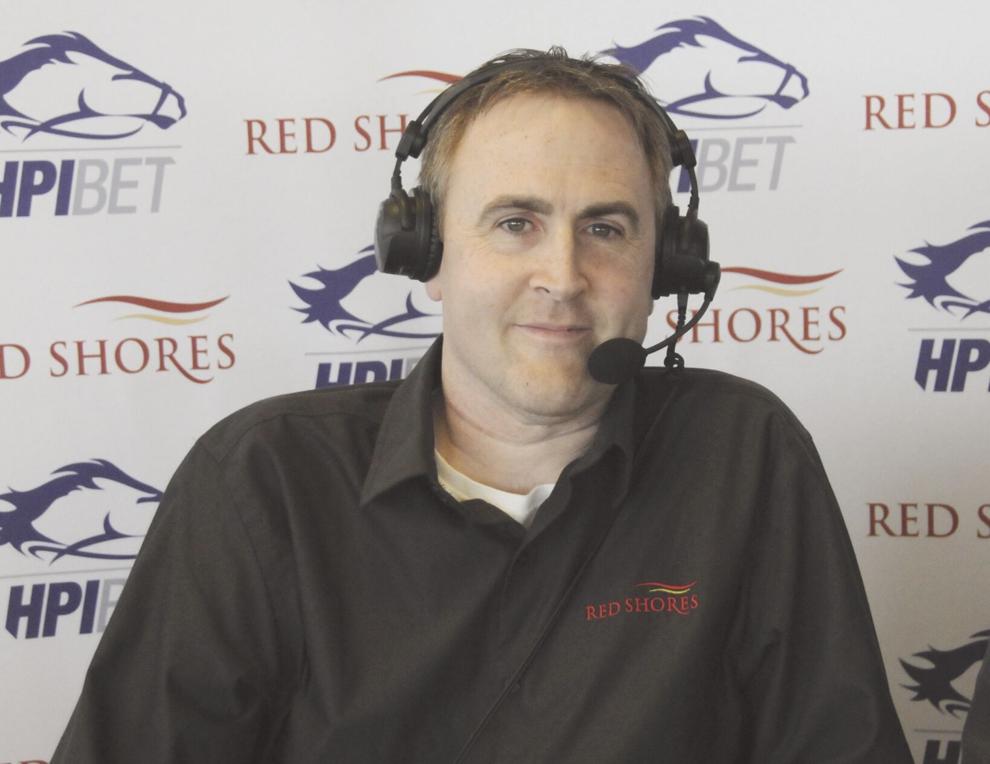 Well another successful Gold Cup Week is in the books. It was a week of incredible racing where we witnessed multiple track records fall at Red Shores Racetrack and Casino at the Charlottetown Driving Park.
Driver Jason Hughes lowered the track record for trotters with Daisy River as they won the Colonel Dan Trot in 1:56.1. This six-year-old daughter of Nikes Image is owned by Bill Lanigan of Montague, PE.
Batterup Hanover lowered the standard for three-year-old pacing colts to 1:51.4 for trainer-driver Paul Langille and owners Debbie Francis, Rosanne Langille, and Douglas Lowthers of Nova Scotia.
Tobins Brownie and trainer-driver David Dowling set a new record for three-year-old pacing fillies in 1:53.4 during Atlantic Sire Stakes action. The daughter of Stonebridge Terror – Putnam MacKenzie is owned by Jim Quinn, Carl Peterson, Amy Lakie and Brittany Watts of PEI.
Dreamfair Zenfire scorched the Charlottetown oval with a new record for aged mares in 1:52.3 in an elimination of The Birthplace of Confederation Series for Open Mares. Trainer-driver Marc Campbell was in the seat for the victory. The mare also won the $8,000 final for owners Ryan and Everett MacLeod of Souris, PE.
Driver Marc Campbell won the Francis McIsaac Memorial Award for top driver and the Chucker's Trophies and Awards for top percentage driver.
Whistler continued to improve his 2021 record as he captured a $19,000 Joe O'Brien Gold division in 1:54.3 for owner Alan MacDonald, pushing his earnings to $14,492 on the season. Trainer/Driver Jason Hughes put the three-year-old Stonebridge Terror colt right on the front and fended off a late surge from Just Call Me Doc and David Dowling to win by a nose.
The other $19,000 three-year-old colt Joe O'Brien division went to Dusty Lane Goliath in a dazzling mile of 1:53.2 for trainer-driver Gilles Barrieau. Woodmere Stealdeal (Marc Campbell) finished second and Woodmere Alvin (Corey MacPherson) picked up the show prize.
Fern Hill General remained perfect in his freshman campaign as he captured his $15,760 Atlantic Sire Stake A division in 1:56.2. The two-year-old son Malicious – Noble Ellen is owned by Peter Smith of Stratford and Gerald Morrissey of Vernon River, PE.
JJ Scarlett has been dominating her foes over the last few weeks and that domination continued during Gold Cup Week. The two-year-old daughter of Tobago Cays won her $15,520 Atlantic Sire stake A division and now has three wins from five career starts. Pilot Danny Gillis guided her to an impressive seven-length victory in 1:57.1 for owners Wwggmacinnismackinnon Stable of Inverness, NS.
The Atlantic Dream Stable Contest Underway
The Atlantic Dream Stable contest is underway with contestants selecting two horses from each division for a total of 12 horses from the Atlantic Stakes circuit to create a fantasy stable. The contestant who creates the top money-earning stable by seasons end will receive the grand prize of $2,000. The entry fee is $20 per stable with all proceeds going directly to the IWK Health Centre in Halifax.
Phillips Agri Services, Shur-Gain and Brooks Performance Horse Feeds are sponsoring the lucrative $2,000 grand prize along with prize sponsor Red Shores. Second-place prize is dinner for four at the Top of the Park in Charlottetown. Third-place prize is a Gold Cup and Saucer merchandise package is being provided by Red Shores. Fourth through tenth place receive a $25 Red Shores gift card. Get updated contest results and more information at Atlanticdreamstable.weebly.com.