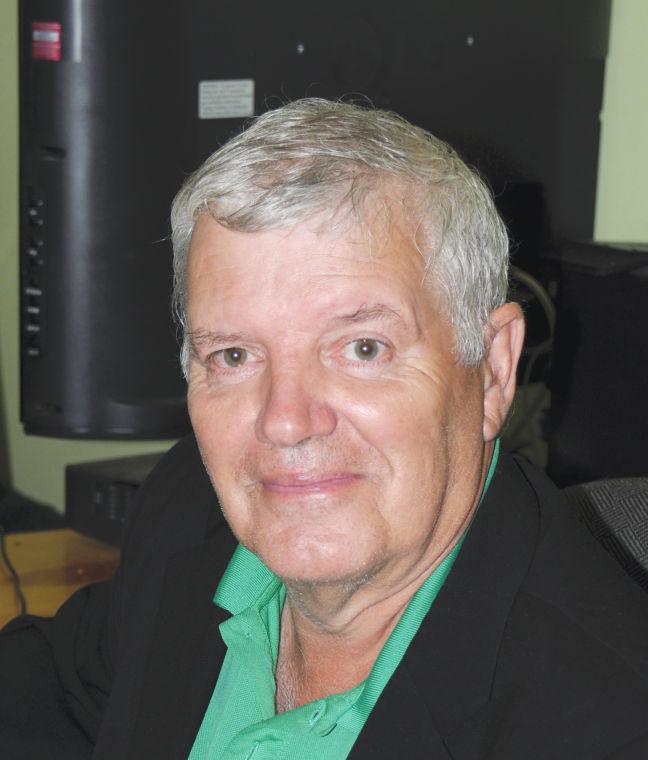 The harness racing spotlight now shifts to Red Shores Summerside, aka SRW, for the Governors Plate, the signature race at the Summerside track which will be contested on Saturday, July 10th in Summerside. In addition, SRW will be staging a match-race featuring two Prince County horses recognizing the famous late 1880s match-race at the same track which started the long love affair between harness racing and the Summerside oval. It's great to see Red Shores honoring our long harness racing traditions, so hats off to the folks for coming up with this special trip down memory lane.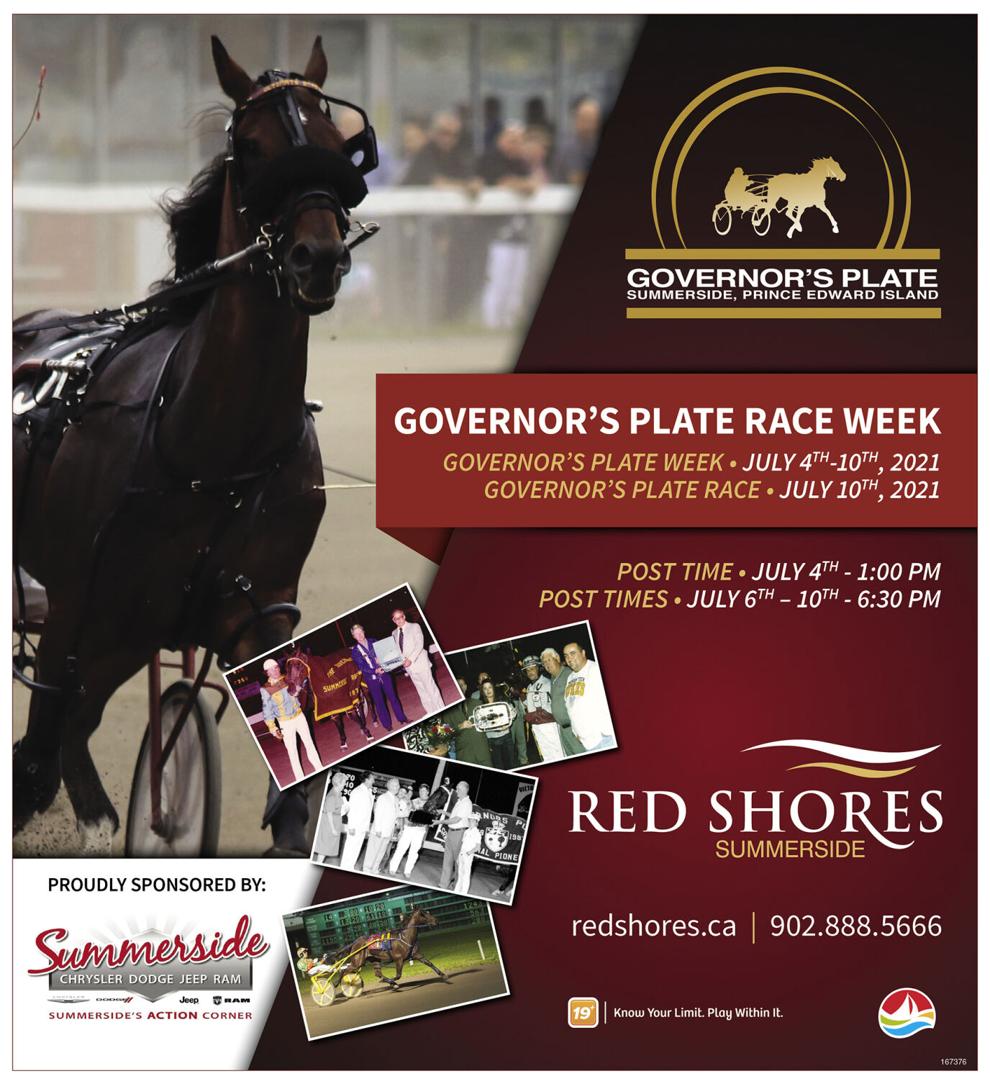 The $20,000 Governors Plate will be contested with Maritime talent only and while in some years the lack of outside horses would suggest a less than stellar field that cannot be said now with the abundance of top class type pacers here in the region.
Time to Dance looks the best on paper but he's no lock especially with a bad draw or bad racing luck as McPat, Day Delight, Avatar J, G A Speed Sammy, Screen Test, a rebounding Rose Run Quest, Cowboy Logic, Well Ell and last year's winner and Summerside owned Bugsy Maguire who are all capable of winning the big race. Each week, whether in Summerside or Charlottetown or off the Island, horses are taking new fast records and now that Truro Raceway, North Sydney and Inverness are back racing, new candidates are surfacing every week. Saint John, New Brunswick standouts Blood Money and Woodmere Ideal Art are capable of beating the best in Atlantic Canada although we are not certain what Covid regulations will be place but if they arrive, watch out.
---
Time To Dance in Ladner Memorial
Time to Dance came up with a game and gritty effort on a damp and rainy Saturday night to take the $6,000 Cecil Ladner Memorial recently at Charlottetown. Bugsy Maguire parked Time to Dance past a 27 and change opening panel but driver Marc Campbell was able to catch a breather hustling past the half marker in 56:3 with traffic out and moving. Day Delight, a lightly raced Bettors Delight four year old, applied the pressure on the attack but on the rim over the last half closing within a length of Time to Dance with McPat, a hard closing 3rd in the 1:55.3 mile, minor cheques to Avatar J and Bugsy Maguire. Time to Dance who also won the 2020 Cecil Ladner Memorial is co-owned by Brent Campbell and Matthew McDonald. Kevin Ladner, son of Cecil Ladner along with brother Brian were on hand for the windy and wet cooler presentations.
---
Two Year Old Qualifiers Impress
Two year olds have been surfacing everywhere in Atlantic Canada and if anything it proves that the top sires are still the top sires and there's room for newcomers. As one of the railbirds at Charlottetown said to me after the Tuesday, June 22nd twelve race session, "the rich get richer", no doubt in reference to the very successful Reg MacPherson Stable and another group headed by Peter Smith of Metro Building Supplies. Fern Hill General (by Malicious) posted the fastest mile of the freshmen qualifiers with a sizzling 2:00.4 score with Brodie MacPhee aboard for co-owners Peter Smith and Gerald Morrissey, while another Earl Smith trainee and MacPhee driven pacer Woodmere Gaelic (Stonebridge Terror) for the Smith group- The next Generation Stable closed with a rush stopping the clock in 2:03.2.
Reg MacPherson, no stranger to the winners circle, sent out two winners in Stash It Away (Pang Shui) in 2:04.1 for Marc Campbell and the two year filly Woodmere Jazz (Rollwithitharry) for Gilles Barrieau in 2:02:4. Another impressive filly winner was Nova Scotia owned Redland Olivia (Captain Treacherous) in 2:04.2 for Redland Farms of Bible Hill for trainer Earl Smith and driver Brodie MacPhee. Fastest of the fillies, however, was Girl In a Tavern (by Big Jim) who posted a sizzling 2:02.2 score for owner Don MacRae of Orwell with trainer-driver Jason Hughes aboard.
New Brunswick owned J J Xavier (by Tobago Cays), trained by Earl Smith and driven by Brodie MacPhee, uncorked a last half in 59 and change in route to 2:02.1 victory for owner David Lund of Moncton besting another Jamie MacKinley product in J J Logan (Image of Dawn). Trot two year old winners were Pay Up Jack (Angus Hall) in 2:09.3 for Wade Peconi and trainer-driver Ken Arsenault and Mr Miller (by Tad the Stud) in 2:10.3 for owner Kerry Taylor and also handled by Ken Arsenault.
Perennial Maritime stakes trainer-driver star Mary Clare Macdonald and husband Kenny sent out a pair of two year old trotters, one an Armbro Barrister and the other a Tad the Stud, and both looked sharp - mile in 2:10 off a half in 1:06 last Monday at Truro; also that day, Clare qualified her daughter Haley's pacing filly West River Glo (Stonebridge Terror) who qualified in 2:04.3 at Truro, last half in a sizzling 59 and change. Veteran Danny Romo qualified Fern Hill Gusto, a filly by Stonebridge Terror, and she hustled home in 1:00 with something to spare which could be bad news for owners of other stake performers.
And on the topic of Romo, he qualified the horse that everyone wants to see Woodmere Stealdeal in 1:57 and change, last quarter in 27:2.
It is shaping up to be a very interesting next two months in Maritime harness racing.