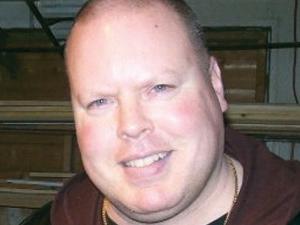 My background in racing comes from walking into the track with my Mom, at a very young age and falling in love with the horses... I never got involved in matinee racing until I was in my thirties and I'd have a great time racing my cheap horses and getting my feet wet with announcing, but I would've loved to have experienced those matinee driving and announcing thrills at a much younger age.
Austin Sorrie, Brett MacDonald and Ryan Desroche are all graduates of the P.E.I. matinee racing program and they've all moved on to drive some real nice horses at the big tracks of Ontario and they've done well. Brady Sweet and Jaycob Sweet are two of the island's newest drivers - fresh off the matinee circuit and now both racing out of Summerside and Charlottetown. 
Back in the day - a harness driver could get licensed up at the age of sixteen to compete in pari-mutuel races, but that age became eighteen a while back. Should that age be lowered again? "I see a need for offering young drivers a place to race year-round, but I don't believe the betting public should be wagering on kids driving racehorses - under the age of eighteen..." said one knowledgeable horseperson I posed the question to. "We don't see proline sports betting for hockey and ball with kids playing - it just wouldn't be right." 
In talking with some folks on the backstretch, in recent weeks, there may be an interest for amateur racing, during the winter months, at tracks around the Maritimes. Matinee racing, on the island, is busy enough through the summer months, but it comes to an abrupt end in the Fall and then comes the wait for participants - until next summer...
Keeping young people interested in harness racing is key. I mean if they're into amateur racing and putting their money into owning and racing horses, buying bikes, colours and tack - give them a place to race - even if it's only a few races a month during the regular race programs - they'd love it... And it doesn't have to be for young people only - maybe there's some folks now in their thirties, forties and fifties that want to race and/or drive horses. 'Amateur Hour' could be a thing...
---
P.E.I. Colts Stakes - WOW! 
Two-year-old pacers down to the half in 55.3 over Charlottetown? Never thought I'd see it, but that's how much the breed has improved in recent years down this way. Fern Hill General was a perfect 6-for-6 until this past weekend - when he drew an outside post in his $12,000 stake event. He'd do all the work - parking to a quarter in 27.3 - his 55.3 half looked easy enough and then up to three-quarters in 1:25.1 - turning for home he'd have to deal with a fresh pocket-sitter in Stash It Away and the General would be game enough, but just missed by a neck in 1:54.4... Almost all good horses will get beat - he'll come back I'm sure.
Congratulations to P.E.I.'s newest track record holders - Mystifying for her 1:53.3 pocket ride to victory in three-year-old filly stakes action and then Woodmere Stealdeal for his 1:52.1 gate-to-wire romp for the three-year-old boys... I was on the bottom turn for both wins on Saturday night at the CDP and can tell you the conditions were almost perfect... I'll add that just before Woodmere Stealdeal's race - the wind began to gust and had that not happened - I'm thinking he'd have gone in 1:51 and change.
---
NA Cup Winner Was A Gift!
A neat back-story on the $1,000,000 North America Cup winning horse Desperate Man... Winning trainer Kathy Cecchin co-owns the horse with her husband John - along with their daughter Nicole and son-in-law Paul Davies. It was only recently that the younger couple became co-owners.
Kathy said they gave the newlyweds Nicole and Paul a choice of money toward a down payment on a house or half ownership of Desperate Man. They bet on the horse and it appears they made the right call.
The three-year-old pacing star Desperate Man has earned $853,014 and taken a mark of 1:49.3 in the NA Cup - after a perfect drive by Trevor Henry... A great story for all involved!
---
With October just around the corner - it's time for me to pack it up and earn my keep, for the winter, at The Raceway at Western Fair District. We'll begin a brand-new race meet on October 4 with Monday and Tuesday evening starts at 5:50 - along with a Friday post at 4:50 (all times Eastern). I believe it'll be a 125-day meet over the next eight months - we just have to stay open... Racing only four of the last eighteen months (due to the pandemic) hasn't been easy for anyone - myself included - but we'll shrug it off and hope for the best as we get going again.
It's been a fun summer 'back home' watching and cheering from the fence... Best of luck to all in the months ahead!