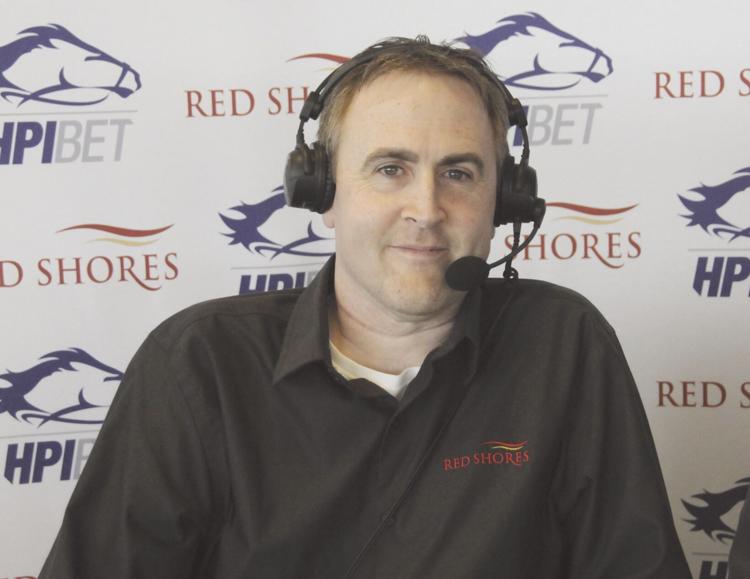 Prince Edward Island provides a tremendous opportunity for young aspiring amateur drivers to hone their craft via the annual Matinee Challenge Series presented by the Prince Edward Island Harness Racing Industry Association. The Series takes place at the O' Leary, Tyne Valley, Kensington and Pinette matinee tracks during the summer with the finals being held in the fall at Red Shores at the CDP and Red Shores at Summerside Raceway. Red Shores properties also hosted a new event called the Young Guns Series presented by the PEIHRIA.
While most race fans do not get to see these future drivers compete in the Matinee Series at our matinee tracks, all eyes were on these talented young reinsmen who competed in the Young Guns Series over the past few weeks at our Red Shores properties. The four drivers in the competition were Brady and Jaycob Sweet, Brett Clow and Kyle DesRoche. Brett Clow captured leg one with Bold And Bad in 2:01.2 while Jaycob Sweet won leg two with Rising Fella in 1:58.3. The third and final leg of the series wrapped up on Sunday at Summerside Raceway with Brady Sweet and Badlands Giovanna winning in 2:01.3.
These kids look comfortable in the bike and they handle a horse really well, light years ahead of my generation at that age.
I got a chance to catch up with young Brett Clow to find out more about how he got introduced to the sport and discuss has passion for driving horses.
Fifteen-year-old Brett Clow comes from a family with deep roots in harness racing. "I got involved in harness racing by both my parents [Les and Deanna Clow], one day they took me down to Dave Tierney's barn and showed me a horse named Jersey Joe and ever since then I have been hooked on harness racing,'' recalled Brett.
Full disclosure, Brett's my cousin and we are proud of our harness racing family. My brother, Jason ''The Blue Knight'' Hughes has been a top driver on PEI for many years and our uncle Harry Poulton has trained World Champions, On The Road Again and Matts Scooter.
Brett's been around the business his whole life but his first time in the jog cart came five years ago. ''The first horse I jogged was a horse named Sanchez Blue Chip at Ronnie Gass's farm, he was also the first horse I drove in a matinee race at Pinette,'' said Brett.
Ronnie Gass has given a lot of people their start in the business. Drivers like Mike and David Dowling along with Adam Merner and Corey MacPherson have all benefited greatly from their experience at the Gass's Dusty Lane Farm. I asked Brett about his time at the Cornwall ranch, ''I spend a lot of time at Ronnie's place and it's an awesome place to spend the day, there's always something to do and a lot of great people to talk to,'' said Brett. ''It's also a very nice place to have your horses because they can live like happy horses. You can turn them outside for the entire day, you can jog them and you can swim them, whatever you want to do,'' noted Brett.
I asked Brett who his mentors are and he had a fantastic top three, ''I have a ton of mentors so it's hard to pick all of them but my top 3 would be [my uncle] Harry and my parents.''
The matinee program has produced many great drivers over the years, guys like Anthony and Mark MacDonald, Kenny Murphy, Marc Campbell, the aforementioned Corey MacPherson and more recently Austin Sorrie and Ryan DesRoche to name a few. ''I think the matinee program is an awesome way to keep young people in the sport and give young people an opportunity to feel the thrill of driving in a race,'' said Brett.
When asked who his favorite driver is, Brett gave one name, a fellow Islander and past graduate of the matinee circuit who recently surpassed $100 million in career earnings, the aforementioned Mark MacDonald. ''He has so many accomplishments, it shows me that it is possible to make it up there coming from PEI'' said Brett. ''He doesn't even need his whip; he can make horses go with playing with their tail and shaking the bit in their mouth and that is a skill I will definitely practice.'' The fact that Brett understands that you can make speed with your hands instead of using a whip speaks volumes about his character.
What's Brett like most about harness racing? ''My favourite part of harness racing is probably the thrill of racing, watching horses my family works with everyday race their best every week. Another thing I love about racing is being able to see all of my friends every week,'' said Brett.
I asked Brett about the feeling of swinging behind the gate and winning a race. ''My feeling in a race is usually a mixture of feeling nervous and excited. There's no better feeling than driving a horse I work with everyday and you can't wipe the smile off my face when my horse races to the best of his ability,'' said Brett. ''Whenever I win a race, I get very, very happy. The rush of crossing the wire first is unbelievable and I hope to get there many more times in my future.''
He's such a great kid, bright, well spoken and like the other talented drivers in the Young Guns Series, they all come from great harness racing families who support their passion. I can't wait to see what the future holds for these young men.