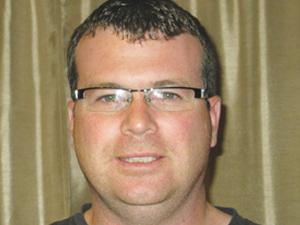 For as long as I can remember, I end the final race card of the season at Northside by saying "it will be May again before we know it." And sure enough we are almost there again. The 2021 season at Northside will start with qualifiers scheduled for May 1st and May 8th with our first live card set to go on the 15th. While April has been a month of steady rain to date, the winter here in Cape Breton was about as good as we could expect in terms of snow, and therefore the Northside oval has been good for training down over the past few months. Hopefully the good weather means we will have a strong start for our qualifying sessions.
The race date schedule is to have three Saturdays in May, followed by four race dates in June, six in July, three in August, five in September, six in October, and three in November with the season ending date being Saturday November 20th. 
---
To say it all starts at the start sounds very elementary, but when it comes to our sport, the importance of the starter to a race is crucial. As an announcer I know first hand the importance of a great start to a race. 
John Lydgate said "You can please some of the people all of the time, you can please all of the people some of the time, but you can't please all of the people all of the time". This could be the starter's creed in harness racing. It is a vital role that often goes unnoticed until there is something that goes wrong, which is a shame because if we reflect on how many races we have over the course of a year, and how many times there is actually an issue with the start of race, the percentage of issues is very small. Watching for horses not up on the gate, looking for interference and fair starts, ensuring no entries have issues with broken equipment, all these things play out in ensuring a successful start for owners, trainers, drivers and the betting public. 
I was able to get in the starting gate a few times at Inverness with local starter Joe Garabb and I can say it is a great experience to be that close to the horses and the raw speed and power as they roll through the stretch. I think it's important to recognize what a great job our starters do locally at our tracks as we get set to open the wings for the 2021 season. 
---
Northside Stakes Dates for 2021
Mark June 12th on your calendar as this is the first Sire Stakes date of the season for three- year- old pacing colts, which could mean the return to Cape Breton of Woodmere Stealdeal. Northside will host the sophomore fillies on August 28th, and for the two- year olds, the pacing colts are in for their Atlantic stakes date on August 7th, and also for the Nova Scotia Stake on August 28th. The two-year-aold fillies are the last date in 2021 for Northside stakes action arriving at the Downs on September 25th, when the Downs also hosts a pair of Nova Scotia stakes for two- and three- year -old trotters. 
---
Colin Kelly Dash Win Leader
With a prolonged shutdown hitting Ontario racing, Colin Kelly, who started his driving career at Northside and Inverness, goes into the break as the top dash win driver in Canada with 46 wins on the season, three ahead of Travis Henry, and four clear of Doug McNair, Austin Sorrie and Sylvain Fillion. Colin also cracked the top 10 in average, 4th, and money earned 7th. James MacDonald, Jody Jamieson and Austin Sorrie are the other Maritime drivers in the top 10 in various categories to start the season.
---
Century Farroh Set To Return
The Ratchford Stable's O'Brien Horse of the Year Century Farroh recently qualified in 1:53.2 for driver Dale Spence and trainer Ian Moore at the Southern Oaks Training Centre last week. Century Farroh is expected to qualify again this week and with Ontario racing now at a standstill, it would appear that Century Farroh's 2021 season will have to begin in the United States. 
In our next issue we will hopefully be able to recap our opening day race action which is set for May 15th. Until then we extend to our readers good luck, good training and good handicapping. Stay safe everyone.