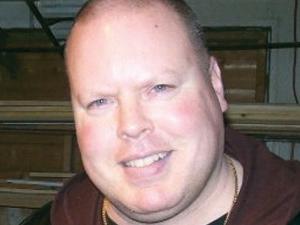 Oceanview Echo, a lightly-raced three-year-old pacing daughter of Rollwithitharry - from the No Nukes mare Hygeia Hanover, was out for her Ontario debut under new ownership recently at The Raceway in London. Bill Roloson of Belfast, P.E.I., bred and raced the filly four times late this summer in Charlottetown - winning her final two races with Brodie MacPhee aboard. She would absolutely romp here, on December 2nd, winning under wraps in 1:59.1 - a new mark for her - with Doug McNair in the bike. The filly appeared to be out for a training mile basically (she won that easy) and would be right back in to go five days later at Woodbine Mohawk Park where she finished a bang-up 2nd beaten a nose in 1:55.
---
Still with The Raceway here - young Austin Sorrie would have himself a career night, in the bike, winning five races (including both top class events) over an off-track on November 30th - and he wouldn't be on a bunch of favourites either... His average win ticket price was $19.60! Some drivers just have a way of stepping up in the off-track conditions - while others seem to go the other way. Sorrie appears to be a great fit for the winter conditions we'll be seeing here this race meet. Now - in just his third year of driving - he's won 243 races from just over 2,000 starts - good for well over $1.2M in purse money won - with over $800K earned this season. Drive on Austin!
---
Plenty of former Maritime horses have been racing here in London since the beginning of our meet... One of our most recent cards here, last Friday, featured Hunger Pangs (2nd-best for Sue MacKeigan), Easy Flyer, Windemere Mcseek and Dustylane Thunder (2nd-best for Alexis Gass).  
The bet continues to be strong, in London, with a record November seeing $6M wagered on 13 race programs. December is off to a great beginning, as well, with almost $1M bet on our first 2 cards - including a 'Friday season-high', on December 4th, with $437K wagered. 
Circle this one up on your calendars - for what is expected to be one of the premiere harness racing events, in the country, this winter. The London oval will play host to the first ever Drivers' Holiday Challenge in support of Toys for Tots on Sunday, December 20th. Post time for the special program will be 4:45 p.m. (EST). Four of the top drivers from Woodbine Mohawk Park will take on four of the leading drivers from The Raceway with all driving commissions being generously donated to the charity which will be used to purchase Christmas Toys for children in need. The Raceway will also be matching the driver's donations.
---
In a Bobby Baun-like performance on Sunday, November 29th at Alberta's Century Mile - driver Brandon Campbell would be involved in a Race 4 wreck (declared a no-contest) where he would be catapulted off his horse and slammed to the track, but still - he was able to walk off on his own and get ready for the very next race. He would drive in the remaining six races on the program and win two of the most prestigious harness races in Alberta this season - the $88,320 Don Byrne Memorial for three-year-old fillies and the $92,840 Western Canada Pacing Derby for three-year-old colts and geldings... What makes this whole thing all the more amazing was that on the day that followed - Brandon would be seen wearing casts on both arms - he had broken both of his wrists during that wreck that occurred earlier on the program... Now that is one tough bugger eh! He'll now take some time away to heal up properly and will likely come back early in the new year... All the best Brando! 
*Bobby Baun is remembered for his performance in game six of the 1963-64 Stanley Cup finals against the Detroit Red Wings. On April 23, 1964, having fractured his ankle earlier in the game, he returned in overtime and scored the game-winning goal. The Leafs won the next game 4-0 to win the best of seven series and secure their third consecutive Stanley Cup championship.