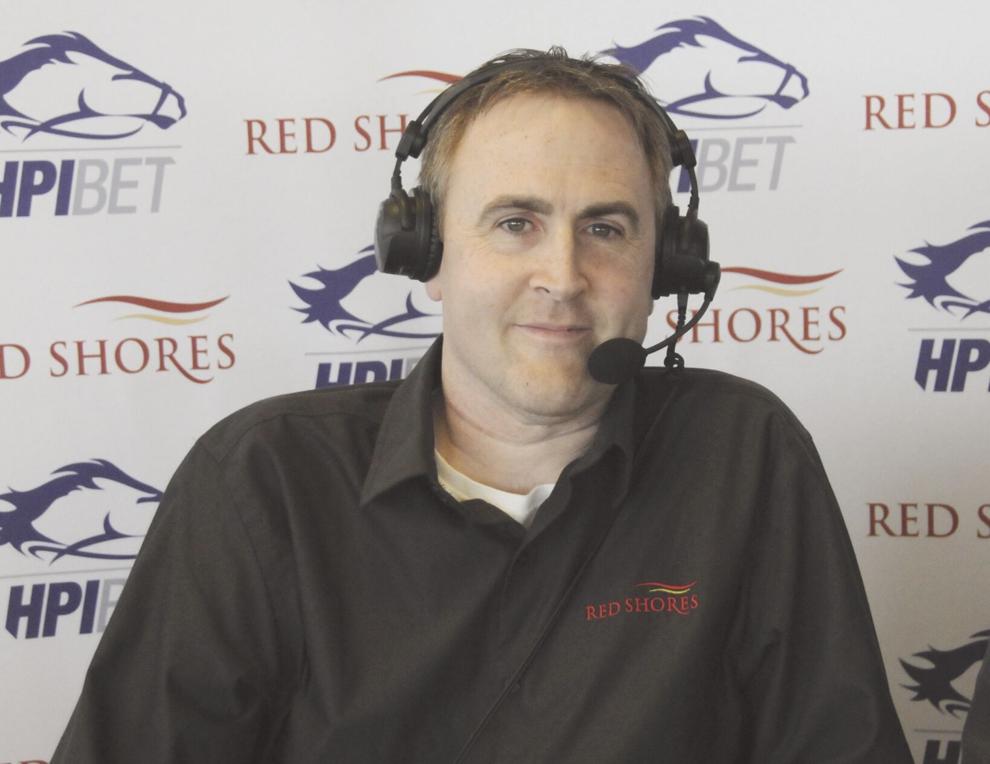 Red Shores Racetrack and Casino at the Charlottetown Driving Park played host for the P.E.I. Colt Stakes this past week. The best two and three-year-old trotters in the Maritimes competed on Thursday night followed by a doubleheader of the best freshman and sophomore pacers on the east coast on Saturday.
---
Macdonald Dominates PEI Colt Stake Trot Divisions
Trainer-driver Clare MacDonald had two training victories in P.E.I. Colt Stakes action on Thursday night. Her first training win came from Up Helly Aa in a $6,750 two-year-old colt division with her husband Ken MacDonald in the bike. It was a front-end victory for this two-year-old son of Armbro Barrister in 2:03.1 for owner Riley Farms of Summerside, PE. Clare then guided trotting sensation Mr Finley Ridge to a 1:58.2 eye-catching score in a $8,950 three-year-old colt division. She co-owns the colt along with Arnold Rankin of Antigonish and Ian Tate of St Andrews, NS.
Mr Miller and trainer-driver Corey MacPherson won the $6,750 two-year-old colt division in 2:02.1 for owner Kerry Taylor of Stratford, PE.
Berts Legacy captured her $6,750 two-year-old filly trot division for driver Paul Lanigan, trainer William Lanigan and owner Robert Honkoop in 2:03.1.
Striking Pride and Gilles Barrieau delivered in the $8,950 three-year-old filly division at 9/1 for trainer Paul Morrison in 2:04.2.
Winning streaks snapped as freshman pacers battle In P.e.i. Colt Stakes
Stash It Away and driver Corey MacPherson snapped Fern Hill General's six race win streak in a $12,000 Gold division on Saturday afternoon. The two-year-old colt tripped the timer in 1:54.4 for owner Reg MacPherson of Stratford, PE.
JJ Scarlett and driver Danny Gillis had a five-race win streak going into her $13,000 Gold division but couldn't fend off the late brush by Mermaid Magic and driver Brodie MacPhee as they stopped the clock in a new track record of 1:55.4. The winning filly is owned by David Kennedy and Ian Smith.
JJ Xavier (Brodie MacPhee) won the other $12,000 Gold division for colts in 1:57.2 while Girl In A Tavern (Jason Hughes) won the other $13,000 Gold division for fillies in 1:57.2, extending her winning streak to four.
The $5,900 colt grassroots divisions were won by Woodmere Denver (Jason Hughes) in 1:57.2, Saulsbrook Raptor (Barrieau) in 1:57.2 and Soul Assassin (David Dowling) in 1:59.
The $6,550 filly grassroots divisions went to Outrageous Style (Barrieau) in 1:59.3 and KCS Starlite (Ken Murphy) in 2:00.4.
---
Campbell Dominates On Saturday Night
P.E.I. Colt Stakes action continued on Saturday night featuring sophomore pacers. Driver Marc Campbell swept both $13,550 Gold divisions for colts as he guided Bettim Again to a new personal best of 1:53.3 for trainer George Rennison. The other division went to Woodmere Stealdeal in a scorching mile of 1:52.1 for trainer Danny Romo.
Campbell also captured a $6,350 grassroot division with KCK Girlies in 1:56 for trainer Mike McGuigan.
The $6,500 grassroot colt division winners include Pictonian I Am (Jason Hughes) in 1:58.3 and Woodmere Fenn (Gilles Barrieau) in 1:56. The other $6,350 filly division went to Havarti (Paul Langille) in 1:56.1
Campbell won the $5,130 Atlantic Aged Pacing Mares Series with Dreamfair Zenfire in 1:53.3 and capped off his five-win night by winning the Preferred with Time To Dance in 1:52.2.
Tobins Brownie romped in her $13,000 three-year-old pacing filly Gold division, stopping the clock in 1:55.4 for trainer-driver David Dowling and owners Brittany Watts, Alex Quinn, Carl Peterson and Amy Lakie of PE.
Mystifying continued her dream season as she won her $13,000 Gold division in a new track record for three-year old fillies of 1:53.3 for driver Gilles Barrieau. She's trained by Darryl MacLean who co-owns the filly along with Gordon MacLean and Stephen Downey.
It was tremendous weekend of racing. Congratulations to all the winners.