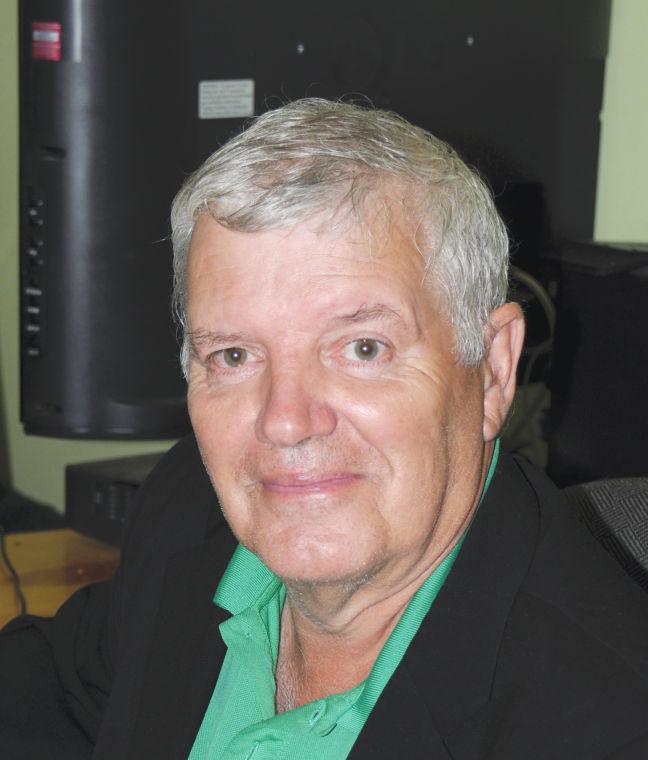 The Atlantic Canada race game lost one of its greatest all-around horsemen ever with the passing last weekend of Truro based Phil Pinkney, who has been on the main stage of Maritime harness racing for the past sixty years. Phil Pinkney is in my view the finest all-around Maritime based trainer-driver in this region and he has the records to prove it. The Gold Cup and Saucer is without a doubt the greatest Maritime harness race and he's won that classic twice with Nickname (1978) and Rev Your Engine (1986) and captured just about every major Invitational in his day, including the Monctonian with Four Leaf in 1972, the Provincial Cup at EPR in Saint John with No Worries in 1989, the Walter Dale in 2007 with Dunachton Gale; the Governor's Plate at Summerside with No Worries and with Dunachton Gale. One of the horsemen that Phil admired most was the legendary Johnny Conroy and Phil took great pleasure in winning the Johnny Conroy Memorial with his own Ima Naut in 1973.
In the almost fifth years since then, Phil Pinkney's name appears frequently in track records and major Invitational and/or major stake victories. He enjoyed winning at Charlottetown, Maritime harness racing's biggest stage, and held the track record there with Waveore (1985) and Sherwood Abe (1989). He also held the track at one time or another at almost every Maritime tracks with a long list of both aged and stake horses that would fill a full page in this paper. In recent years, he was especially proud of his work with stakes and Invitational star and three time Atlantic Post Calls Horse of the Year Dunachton Gale, p, 1:53:1h, who won more than $200,000 right here in the Maritimes.
But despite all the track records and major Invitational wins, Phil Pinkney's greatness begins with his skill at developing young stake horses like Glowing Wayvue and in winning the early editions of the Lofty Hardy and the Beatrice Wilson in the early 1970s. In the following years, horses like Whose to Blame and Kilkerran Baron posted stake wins and along this time the cast of top horses that Phil developed for prominent owner Ian Smith was stunning; they included world champion Rumpus Hanover and standouts like Blush of Spring, Beeler Hanover, Out to Score, Deep Finesse, My Tickled Pink, and for USA interests the top Invitational horse Mark Jonathan.
Recognized throughout Canada and the USA as a master horseman, Phil earned O'Brien Awards for Horsemanship on two occasions. One who benefitted from Pinkney's guidance was Brent McGrath who trained and co-owned the great Somebeachsomewhere, arguably the greatest pacer of all-time; Phil helped in the "Beach" development especially when McGrath was out of province or on holidays between his freshman and sophomore campaign. Another trainer that learned all his lessons from Phil is up and coming Ontario based trainer Ben Hollingsworth whose comments on Phil's passing are included in writer Sugar Doyle's column. Top Truro driver Paul Langille also got his start with Pinkney and now tops the Truro driver colony with a stable headed by the Betting Line speedster Batterup Hanover p,3, 1:51:4h.
The Atlantic Post Calls sends our condolences to all connected to this great gentleman.
---
PEI Horse Owners, Trainers, Drivers - Plenty to Smile About 
I was recently having dinner in Ontario with horsemen from that province and from the USA discussing the harness racing industry situation in the Maritimes compared to other harness racing jurisdictions. Nova Scotia and New Brunswick are in the early stages of a rebuild of sorts, but Prince Edward Island is the envy of the harness racing world.  
The recent announcement of the Breeders incentive for financial help in the purchase of broodmares, 5 pacing bred broodmares and 5 trotters, is an upgrade for the breeding stock already here and certain to add value to the quality of yearlings at the annual Atlantic Classic Yearling Sale. In addition to this PEI Industry Association breeding venture, PEI horsemen also received great news from the province in August with an announced purse pool increase for 2022 which means owners will be racing for more money, certain to benefit all participants in the race game. 
There are other programs that horsemen here enjoy that others elsewhere do not. The recently completed PEI Horseperson's Day at Red Shores financially benefits drivers and trainers with cash and gift cards, a sort of thank you from the PEI Horse Owners Association. Drivers in the Paul MacDonald Driving championship competed for cash prizes based on points while owners, trainers and grooms qualified for great prizes. Fans participated in the Second Chance draws and all I saw was a lineup of happy faces. In addition, as I mentioned to our dinner guests the facilities at Red Shores are first class, a beautiful venue with top notch food services, ideal for an evening out and a great place to introduce new fans to harness racing. 
Whether owners race at Red Shores Charlottetown or Red Shores Summerside, travel is not an issue compared to Ontario (or the USA) where a trip from Ottawa to Mohawk is six plus hours one way. In the USA, a trip from Pocono in the afternoon to New York or New Jersey is three hours. Toss in the travel costs, and Maritime horsemen have plenty in which to be thankful.  
One issue that arose from the dinner was the need for grooms and caretakers and that is a huge problem everywhere. Ontario recently announced that it will be offering an eight week caretaker-groom program out of U of Guelph. I hear a similar program is in the works in this province and I will not be surprised to see those that compete such a program will find work immediately.  
PEI also has a Matinee tracks program and it introduces young people into the training and driving aspects of harness racing. Grooms and caretakers get their early lessons there but more are needed to fill the demand on both sides of the border. 
 Granted other jurisdictions race for much more money but the competition is extremely tough and the operating costs are far greater compared to Atlantic Canada. Barn rent at Red Shores Charlottetown is a very modest in the $100 per horse per month range, much lower than the up-country where that cost is in the $350- $400 range. As well, training costs per month here are in the range of $1000 per horse per month compared to $2800- $4800 or higher depending on the trainer.  
With Horseperson's Day now completed, and as we head towards Christmas, horsemen here can be very, very thankful for the state of the harness racing game in PEI, the Kentucky of Canada.