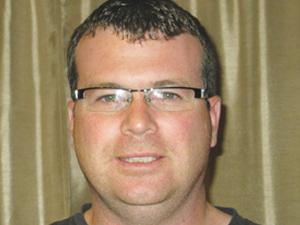 A victory in the J.A. Ferguson Memorial and an ultra consistent 2020 season in which he hit the board in 19 of 22 starts propelled Runaway Mystery to the Cape Breton Island Horse Owners Association Horse of the Year. With Covid-19 restrictions still in place across Nova Scotia, there is no planned awards night scheduled for last season's winners. However, we have a complete rundown of the best of the best at Northside for 2020 in this month's column.
Runaway Mystery had a season's best 1:56.1 win as one of nine victories on the year, tied for most wins on the 2020 season for owners Harold LeBlanc Jr. and Joel LeBlanc, along with Gussie and Fred Burns. The John Ratchford Memorial Horse of the Year, Runaway Mystery banked $9934 on the year, his first at Northside after being acquired from Ontario prior to the start of the 2020 season.
Sweet City Girl captured top honors as aged mare of the year for owner Butch Hawco and trainer John Hawco. Sweet City Girl had three wins from twelve starts at Northside and raced the top class for several weeks without there being an aged mares top class at The Downs. She banked $3382 and sported a 1:58.2 win at the Regent St. oval.
Southwind Ricardo's nine wins, (tied for the most on the season with Runaway Mystery), and consistency week in and week out was rewarded in his being named iron pacing horse of the year for owners Joel and Harold LeBlanc, Willie Seymour and Bernie Gillis. Southwind Ricardo had fourteen top three finishes from twenty-three starts while earning $8743. Meanwhile, Paul MacDonald's The Captain Jack was named most improved horse for 2020, winning two of twelve, with seven top three finishes and a life's best 2:01.1. Joe Poirier handled the training duties for the winner of $2144.
---
Top Two and Three Year Olds
Elm Grove Penelope was named top two year old filly for owners Steven Lewis and Henry Poswiata. The filly had a win at Northside in 2:02.3, earned $3741 and raced the stakes circuit as well in her freshman season. Hotlikewasabi, owned by Robert Blanchard and Richie Baryluk, was the top two year old colt, enjoying a six win rookie season while sporting a 1:58.1 record and over $7000 in season earnings. Blanchard handles the training duties with Baryluk doing the driving. 
Johnnie Jack's impressive season, eight wins and a 1:57 record, that included racing the top three year olds in the Maritimes and earning $13308, made him the choice as best three year old colt for owner and trainer Travis Campbell. Kiss Me I'm Irish, who would earn over $22300 and rack up eight wins, took home three year old filly honors for Joseph, Bernie and Ian MacNeil. She sported a season's best 1:55.3 and competed against the best aged mares in the Maritimes in the fall of 2020, having several excellent starts in PEI as well.
---
Greg Sparling was awarded the Wilson and Joe Collins Top Driver Award for 2020 based on highest UDRS and driving wins. Sparling led all drivers on the season in the 60+ drives category with 22 victories and recorded a .358 UDRS. Harold LeBlanc Jr. was second and Mark Pezzarello 3rd. In the 35-59 drive category Randy Getto came out on top with a .409 average followed by Martin Bates at .310 and Richie Barlyuk at .308. In the 15-34 drive category Barry Bates at .337, followed by John Barrington at .323 and Italo Camilli at .231.
Harold Leblanc Jr. edged out Brian O'Donnell, .328 to .327 as top trainer in the category for 40 or more starts. Kevin Bailey, the leading dash winning trainer with 14, finished third at .276. For 25-39 starts, Robert Blanchard took home top honours at .556, followed by Barry Bates at .399 and Joseph Neraring at .320. A phenomenal .710 UDRS gave Travis Campbell first place in the 15-34 start category, ahead of Jamie Hogan at .507 and Harold LeBlanc Sr. at .483.
A number of annual horsesperson awards were also chosen including the President's Award to Laurie Ann Turner, for her work in managing the weekly 50/50 draw including during Covid-19; Standardbred Canada Horse Owner's of the Year award goes to the group of Randy Getto, Susan MacSween and Wayne Hardy, the Most Sportsmanship Driver Award went to Adam Lynk, and Dedication to the Sport of Harness Racing Award was given to Paul Morrison. 
We are now just 7 weeks away from the start of our 2021 season, which means by our next edition, qualifiers are just around the corner. Until next time we extend to our readers good luck, good training and good handicapping.