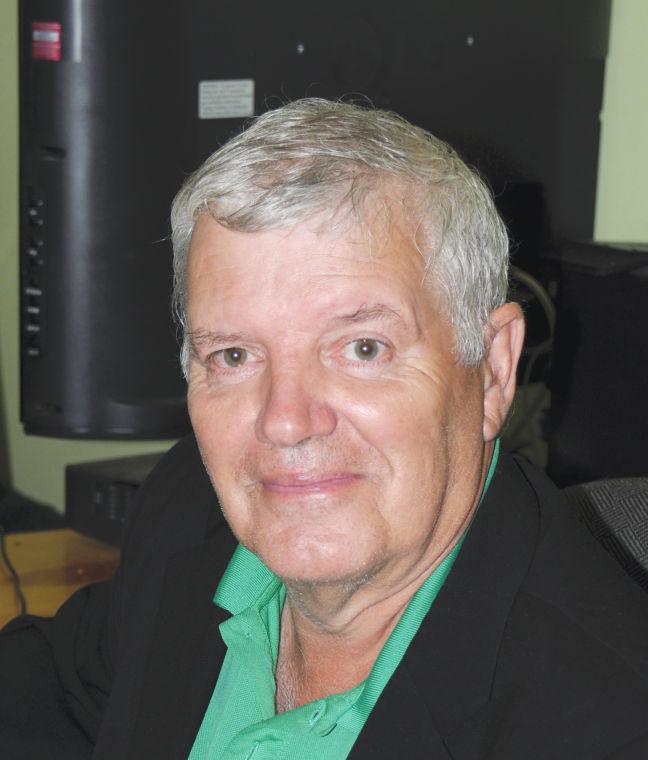 CTV Atlantic's five part series "Saving Sammy" is without a doubt one of the most positive and uplifting stories that I have watched in recent memory and it caught the attention of sports fans, not just harness racing fans throughout the Maritimes. I had calls and texts from individuals who I seldom see at the racetracks who were "touched" by the story of a former Maritime owner Denny Baxter who rescued a horse that he previously owned from the meat truck in the USA and returned him to his home near Truro.
As told by CTV's Jayson Baxter, Saving Sammy is the story of Samspace, a horse that raced the Maritime Invitational ranks in 2008, good enough to win the Johnny Conroy, one of Truro Raceway's signature races.
CTV host Jayson Baxter traces Sammy's fall from grace and his journey from the time he was sold by the Baxters to "up-country" interests until landing in a pen full of other horses no longer able to race but destined to be sold for meat. A rescue group in Pennsylvania noticed the tattoo on the horse's neck, checked the Standardbred Canada register, and contacted the original owner Denny Baxter who always had a soft spot in his heart for Samspace p, 1:53.2 ($159,000) a special horse that he bred and raised.
Dennis Baxter is no ordinary owner, he was a regular at Sackville Downs, Halifax until that track closed in 1986. At that time he shipped his horses to Truro Raceway where he bred and raced his own stock from the Precious Bunny mare Lots Abunny.
Samspace is one of the foals from that mare and also is a brother to Kid Carson,p, 1:50:2 (almost $200,000) a Western Paradise pacer that raced the top class at The Meadowlands in his prime. The Baxter name is well respected in Maritime harness racing as Fergie was a top horseman in the 1940s and 1950s and of course Dennis and son Jayson are certainly stars in this story.
If you want to smile and cry as Dennis did in the CTV series, I recommend this love story about a family and their horse. It's available on the Standardbred Canada webpage and definitely worth watching. (See our award-winning writer Melissa Keith's wonderful story on page 13 of the May issue of Atlantic Post Calls).
---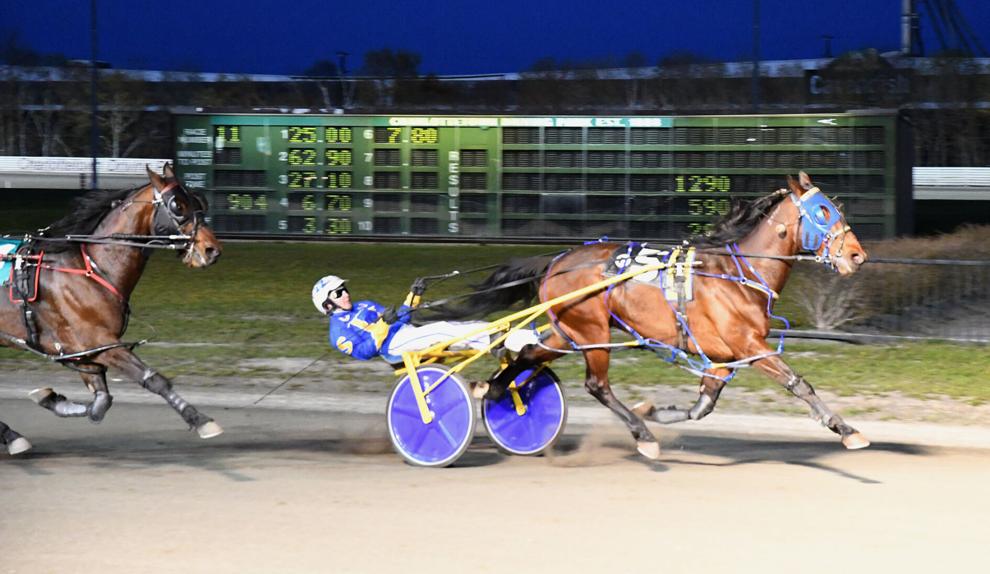 Montague, PEI native Austin Sorrie returned to his home province with Ontario still not racing and wasted no time in making his presence felt. Last Saturday at Red Shores Charlottetown, Austin hustled Bugsy Maguire right to the front in the $3200 top class and stayed there throughout winning as he pleased in 1:56.1 over Avatar J (Gilles Barrieau), Soccer Hanover (Corey MacPherson), G A Speed Sammy (David Dowling), Chocolate Swirl (Jason Hughes) and Mick Dundee (Don MacNeill). On this occasion, the conditions were much better than the win in the rain and cold of opening night, and Bugsy impressed sprinting his final quarter in 27:1 for owner Walter Simmons and trainer Wade Sorrie.
Also on the last Saturday card, Souris owners Ryan and Everett MacLeod of Souris continued their winning ways as their newcomer Well Ell (by Well Said) stormed home and stopped the timers in 1:56:1 to take the $2350 class for trainer-driver Marc Campbell. This four year old pacer gives the MacLeod Stable a powerful 1-2 punch as classy open mare winner Dreamfair Zenfire will soon be ready to start.
---
Don Ling's feature story on trainer Jennifer Doyle (see page 10 of the May issue of Atlantic Post Calls) makes it a hat-trick for Kings County horsemen in this edition.
---
If you ever hear anybody complaining on PEI about the state of the harness racing, he or she should be called aside and urged to consider the following. We have great facilities that are close by, excellent food and services, a government that supports the harness racing game and PEI is one of the few areas in this country that is able to race. Ontario is still dark even though the Mohawk location at Milton-Campbellville area is not a densely populated area, there are no crowds allowed, horsemen are vaccinated and follow strict Covid rules, makes no sense. In Nova Scotia, Cape Breton is not allowed to race even though Inverness and North Sydney are far from the major population locations and in addition, Truro Raceway is closed.
Watching all the tracks in the United States race and seeing how easy and quick it is for Canadian horsemen competing south of the border to get the required shot in the arm via the USA pharmacies, begs the question why it is not possible to do it here. It is my belief that Canada just does not have the vaccines to supply the provinces and that is a sad situation.
Then there's the case of our own writer Sugar Doyle who has all the required shots and all the required paperwork, but cannot get home to PEI. See his lament on page 6 of the May issue of Atlantic Post Calls.
---
It's been a poor month or so for Summerside harness racing as we've said goodbye to a trio of well known individuals. Last week, we lost a couple of long-time Summerside harness racing participants in Coke Grady and Thane Mann, both owners and regulars especially at SRW. Thane co-owned numerous horses and travelled the circuit with his stake horses while Coke stayed home serving in numerous roles at the Summerside track. In their youth, Coke was a star forward with numerous Summerside Senior hockey teams and played with New Glasgow Rangers of the semi-pro Nova Scotia Senior Hockey League of the early 1960s. Mann was a diminutive goaltender who was a standout in PEI senior hockey circles and Grady's team-mate with the Summerside Aces for many years.
Since our last edition, we also regret the passing of Summerside's Ron MacArthur who was a top notch defenceman and team-mate of Grady and Mann with those Summerside Aces clubs. Ron started out as a trainer-driver here and in the 1970s, and shortly afterwards he and his wife Bernie started Bermac Farms with some success. He reached the apex of his driving career winning a heat of the Cane Pace with Armbro Ultra Sonic in the early 1970s and eventually settled in on the training side based for years at Rosecroft Raceway, Maryland until ill-health forced a return home to PEI a few years ago. He and wife Bernie also owned and operated Heckbert Studios and their daughter Amber is the mother of ex-NHL star Dion Phaneuf.