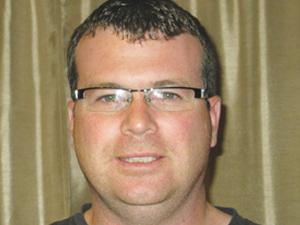 Childhood dreams were realized when Smooth Lou captured last week's Gold Cup and Saucer in 1:51.1 for trainer Patrick Shepherd and driver Robert Shepherd, who both have tried in the past to win the coveted race Islanders and many Maritime horsepeople dream of winning. In a week that was highlighted by fantastic weather, blistering heat and terrific track conditions, Smooth Lou put in a dominant performance in what set up on paper to be a competitive final. Several track records were broken, a few beverages were consumed, (to beat the heat of course), and more than a few laughs were had during a great return trip to PEI after a one year hiatus. The local Islanders' harness racing community treat their visiting Cape Breton Islanders so well, and make it feel like a home away from home, including the staff at Red Shores, who provided outstanding service to our group as patrons.
And a big thank you to Lee Drake, Ken Warkentin and Vance Cameron, who gave me an opportunity once again to announce during the Gold Cup Saturday afternoon card, with Gilles Barrieau guiding Outrageous Story to a dominant win for owner Paul Holmes and trainer Ronnie Matheson. Cashing a few more tickets and a win at golf with my partner Sean Tobin, versus Joe Garabb and Danny Dowie, are already on next year's to-do list. 
---
Three year old locally owned filly Elm Grove Penelope put in a pair of sharp performances at Gold Cup Week, finishing third the first Saturday in Atlantic Sire Stakes action, before returning the next Friday to capture a division of the Lady Slipper Grassroots division for owners Steven Lewis and Henry Poswiata and driver Redmond Doucet in a new mark of 1:58.4. We expect Penelope to be one of the starters in an A division of the Atlantic Sire Stakes for three year old pacing fillies on August 28th at Northside.  
---
Hotlikewasabi lived up to his name on the hottest race day of the season, leading all the way to win in 1:58 on a sizzling hot Saturday afternoon card on August 14th, with humidity making it feel like 40 degrees celsius!
Co-owner Richie Baryluk sent the three year old to the front off the rail and led the field of six at the opening quarter. Gentry Seelster applied pressure to the leader from the outside early and the two pacers would do battle past the half in 57 seconds. The battle would continue the rest of the way, with Hotlikewasabi pulling away late in the stretch to win by a length. Gentry Seelster finished second, followed by Southwind Ricardo, HF Jesse James, Wildcat Jet, Jetster and Johnnie Jack. Robert Blanchard co-owns and trains the Malicious gelding, whose 8th career win was also a new personal best time.
Mark Pezzarello led all drivers on the card with three wins. Eastview Dexter won wire to wire in a new mark of 1:58 for the drivers first win. Brian ODonnell is the winning owner. Longshot Pictonian Speed rallied from last at the quarter for Pezzarello's second win, prevailing in 2:01.4, returning $46.80 to win for owners Paul Barkhouse and Jake Jacobs. Sunny Beach led all the way for the driving triple, pacing in 2:00 to win by a length and a half over Dusty Lane Westy, with Keep A Secret third, another three lengths back of the winner. Sunny Beach is owned and trained by Heather Hawkins. 
Greg Sparling had a driving double, picking up wins with three year old Dollars and Spence in 2:00 for owner John MacLellan, before returning in the very next race to win with Accelerator in 1:59.2 for Shawn Blanchard and Shelley Fewer. Other winners on the program included Dont Tell Kim for Ardon Mofford in 2:04.3, Diduseethat for Jamie Struthers in 2:02.1, and Hot Rock Star for Roddie Gillis in 2:00.1 over Elm Grove Preacher and The Fascinator. 
---
Southwind Ricardo August 23rd
Southwind Ricardo won his fourth of the season from 10 starts, leading all the way to pace in 1:57.3 to highlight a special Monday evening card. Greg Sparling drove the eight year old by Dragon Again to the win holding off a late challenge from Gentry Seelster and Adam Lynk to prevail  by a length with Johnnie Jack another two lengths back in third. Wildcat Jet, Runaway Mystery, Eastview Dexter, and Jetster rounding out the field of seven. Joel and Harold LeBlanc, Willie Seymour and Bernie Gillis are the winning owners. 
Ryan Campbell led all drivers on the evening with three wins opening up the evening by scoring with Keeperoftherealm in a new mark of 2:04.1 for owner Gussie Burns. His other wins came aboard Classic Smiley in 1:59.1 and Wenitrainsitpours in 2:01 for her second win of the season. Both pacers are co-owned by Bette Lou Aucoin and James Hogan. Rod Hurley had a driving double including wins with Cowboy Gilles in 2:00.1 for owner Geoffrey Lynch, before guiding his own pacer Keep A  Secret to a victory in 2:02.1 winning over Dusty Lane Westy and Rocky Western. Other winners on the card included Culpepper for Jake Jacobs and Dr. Carl Buchanan and driver Mark Pezzarello in 2:02.1 and Wardens Escape for Italo Camilli in 2:03, who he co-owns with Angelo Camilli. Total wager on the evening card was $10,461. 
---
The Atlantic Sire Stakes for three year old pacing fillies and the Nova Scotia stake for two-year-old pacing colts headline the next live card of racing on Saturday August 28th. In our next edition we will recap our stakes action and look ahead to more stakes coming to Northside in September. Until then we extend to our readers good luck, good racing and good handicapping.