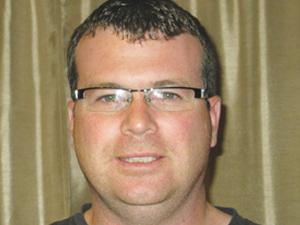 I know I am literally one of hundreds, and no doubt thousands of people in harness racing who can say that their life in harness racing was enriched by knowing Sonny Rankin. Sonny passed away at age 76 on October 6th, leaving behind a community of family and friends who recognize him as one of the most influential Cape Breton horsemen in the history of the sport.
As a kid I watched Sonny drive. As an adult I worked with him at Northside when I started announcing in 2007 when racing returned to Northside on a seasonal basis. My dad grew up at the track in Sydney and watched Sonny drive from a young age and always talked about how knowledgeable he was. When he found out he was judging back then, my dad quipped "he will be an excellent judge, he knows all the rules already because he probably broke every one of them as a driver!" A backhanded compliment indeed, but one that recognized his skill and ability sitting behind a horse.
Sonny loved to tell stories when we worked together and one time explained how he addressed a frustrated driver he competed against. Locked in for the entire mile in the two hole with Sonny on the outside, and before the days of the passing lane, a driver was quick to give Sonny the gears after the race. Sonny said he responded to the driver boxed in by comparing it to the disappointment of a missed night out. "Sometimes darlin it's like getting your makeup on and a pretty dress on Friday night and you're all ready to go out to the dance, but nobody comes to pick you up." Sonny always had a story.
His career as a trainer and driver for Public Stable began in 1957 when he was just 11 years old. He won the ice race in Dartmouth that same year. At age 15, he began driving under the United States Trotting Association and a year later placed second in the Nova Scotia Invitational with Ebens Ace. By age 18, he had 106 wins which put him in a 14th place tie with the legendary Joe O'Brien. His favourite horses over the years were Pellaire Doin Boy, Hilltop Splurge, Armbro Kagey, Sunny Meadows, Duddy's Dancer, Donmar Lindsay, Apparition, Shadydale Deb, and Highway To Heaven.
Sonny was a thinking driver who won many races coming down the rail. Dr. Paul Hogan, formerly of the Atlantic Provinces Harness Racing Commission, said that Sonny had an "uncanny ability to see and understand a race." A driving accident leading to a serious back injury ended his driving career in 1991, but not before he would register 15,032 starts, 2,554 wins, 2,345 seconds and 2,186 thirds, leaving him with a UDR of .307 over 30 years.
Sonny continued as an owner and trainer before spending time in the judges' stand. He returned to the track to race his fillies and colts including Atlantic Breeders Crown Champion Carol Alice, Nameisonthehalter and Three Pink Bows, who all brought him much happiness and success. Before his passing, Sonny discussed his excitement to start training his next colt.
Sonny was inducted into the Cape Breton Horseman's Hall of Fame. In 2019, he was honoured and inducted into the Cape Breton Sports Heritage Hall of Fame. His was nominated by Carl (Bucky) Buchanan who referred to him as "the approachable expert" and called his contribution to harness racing in North America and beyond as "outstanding." 
---
Sent off as the longest shot on the toteboard, Gentry Seelster managed to reward his supporters with a 1:57.1 victory in the feature race on October 16th. Adam Lynk drove the four year old to his seventh win on the season, returning $35.10 to win, staying clear of an early speed duel between Runaway Mystery and Johnnie Jack, who locked up through an opening quarter in 27.1 and a torrid half mile of 55.2. Gentry Seelster would move three wide up the backstretch and battle Runaway Mystery in the stretch before prevailing by a quarter length. Southwind Ricardo finished third, followed by Red Rum She Wrote, Wildcat Jet and Johnnie Jack. Ian, Joseph and Bernie MacNeil are the winning owners. It was one of two wins on the day for Lynk, who opened the program by winning with Night Sky, also in upset fashion, in 2:04.2 for owner Kevin Bailey. 
Ardon Mofford also had a driving double, scoring wins aboard Sauble Bonnie, who led all the way to win in 2:01.2 for Ardon Mofford Sr. Don't Tell Kim won her second in a row, equalling her life's best record of 1:59.3 to cap the double for Mofford. Tonya Mofford owns the three year old filly, who won for the fifth time in twelve starts on the season. 
Other winners on the afternoon card included: Revenant for Shawn Lynk and owners Kyla MacDonald, Tyler and Colby Lynk in 1:57.2, Nikes Cowgirl for Jamie Struthers and owner Jimmy Struthers in 2:01, Dusty Lane Westy in 1:58.4 for Greg Sparling and owner Danny Campbell, Kiss Me Im Irish in 1:59.1 for Mark Pezzarello and owners Ian, Joseph and Bernie MacNeil, and In Land Beach in 2:01.4 for Randy Getto and owner Dana Getto. Fans wagered $11,978.00 on the program.
---
Gotfaithincowboys wins Celtic Financial Series Final 
Gotfaithincowboys got a perfect steer from Ryan Campbell, following early leader Dragon Teeth for most of the mile before finding room in the stretch to get up and win the $3500.00 Celtic Financial Series Final in 2:00.2 as part of a special nine dash card of harness racing on Thanksgiving Monday. The eleven year old mare, owned and trained by Angus Gillis, stepped to her third win on the season and 39th lifetime. Hot Rock Star would end up second and Dragon Teeth third. It was one of two wins on the day for Campbell, who guided Kiss Me Im Irish to a 1:57.1 victory for owners Bernie, Joseph and Ian MacNeil. The same ownership group also visited the winners circle with Gentry Seelster, who picked up his sixth win on the season in 1:58.2 for driver Mark Pezzarello.
Pezzarello also had a driving double after opening up the day by guiding Culpepper to a 2:03 win for Jake Jacobs and Dr. Carl Buchanan. 
Red Rum She Wrote paced the fastest mile of the day, upsetting the Winners Over class, while pacing to a new mark of 1:56.4 for owner Barry Bates and driver Martin Bates. Red Rum She Wrote held off a late challenge from Johnnie Jack to win by a neck, with Runaway Mystery rallying up the inside to finish third. The four year old mare now sports four wins on the season from seventeen starts. Driver Martin Bates also had a pair of wins, engineering a 2:00.4 victory with Elm Grove Ocean for the Done For The Day Stable of New Waterford. Total wager on the afternoon was $11937.00.
---
Governors Cup Series Returns
Thirteen starters have declared in for the annual Governors Cup series for Open pacers, and it looks like a competitive group. There will be two preliminary legs, with the top 6 point getters advancing to the $5,000 final on November 5th. Southwind Ricardo, a two time series winner, drew the rail in the first division that includes former North American Cup starter Denali Seelster, who just returned to the races last week for trainer Dave Ratchford. Euchred and Daddy Let Me Drive ship in from Inverness and will be heard from in the series. The second division has a tough group of six in week 1, including Johnnie Jack and Intended Royalty, along with the rock solid Runaway Mystery, Sunshine Lou from Inverness and The Big Chase, who has been racing in PEI all season.
In our next edition we will recap our Governors Cup series and look ahead to our final cards in November of the 2021 season. Until then we extend to our readers good luck, good racing and good handicapping.