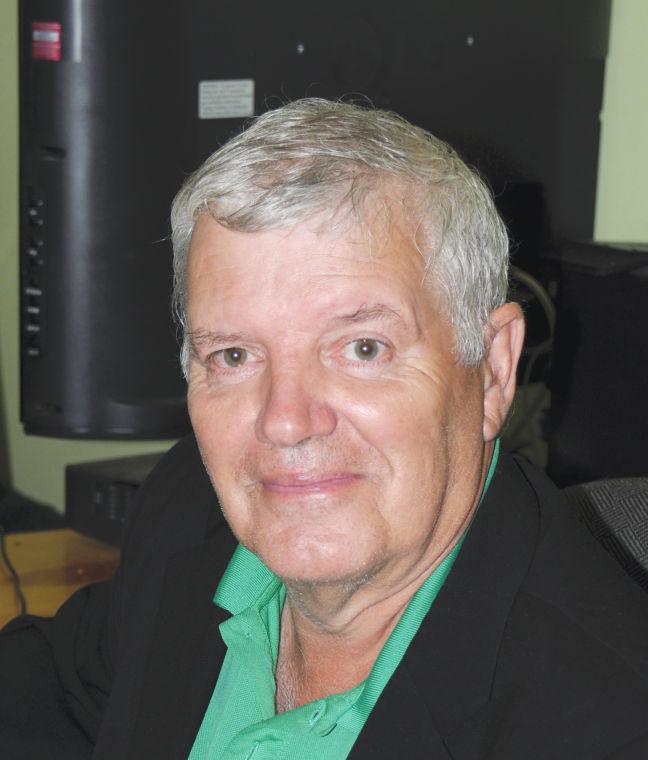 The Gold Cup and Saucer at Charlottetown is billed as one of the great events on the North American calendar and Saturday night's race and indeed the entire Gold Cup Week proved once again that Red Shores Charlottetown is the number one destination for harness racing excellence. The Gold Cup and Saucer is without question, the Super Bowl of harness racing and Smooth Lou's impressive 1:51:1 victory was the climax to a spectacular week of racing.
I was extremely proud of Red Shore's handling of the entire week amid strict Covid restrictions, the first class facilities, the food services and the racing itself, a testimony to the strength of the harness racing game in this province. The premier's breakfast on Wednesday morning and comments by Premier King, as well as the Friday luncheon for the owners, trainers and drivers under tent just beyond the homestretch may not mean much to everyday fans of harness racing, but it sets the Gold Cup and Saucer on a plateau most racetracks are unable to reach.
On top of it all, Mother Nature provided a week with heat and sunshine every day, a rarity for Old Home Week. Now let's take a look at the race.
The 2021 Gold Cup and Saucer field was without a doubt the most competitive field ever assembled for the Gold Cup and Saucer and when Trial elimination winner Somewhere Fancy drew the rail most race fans were ready to concede victory to the 1:50:4 winner, fastest mile of the three Trials. In the race game, the old adage "time only counts if you're in jail" often looms large when handicapping racing. In an expanded field of nine horses with just about every horse a legitimate contender, those near the front would likely be pressured throughout and that's what happened. When driver Robert Shepherd came calling with Smooth Lou just past the half, the leader Somewhere Fancy wilted as Lou , a son of Sweet Lou, cleared the field and had the outcome in the bank a long way from home winning by five lengths in 1:51:2. Ideal Perception, handled by Gilles Barrieau, who won his Trail in impressive fashion was courageous in defeat finishing 2nd although on the rim throughout while Legion Seelster was 3rd; Racemup and Somewhere Fancy picked up minor shares in the nine horse field.
---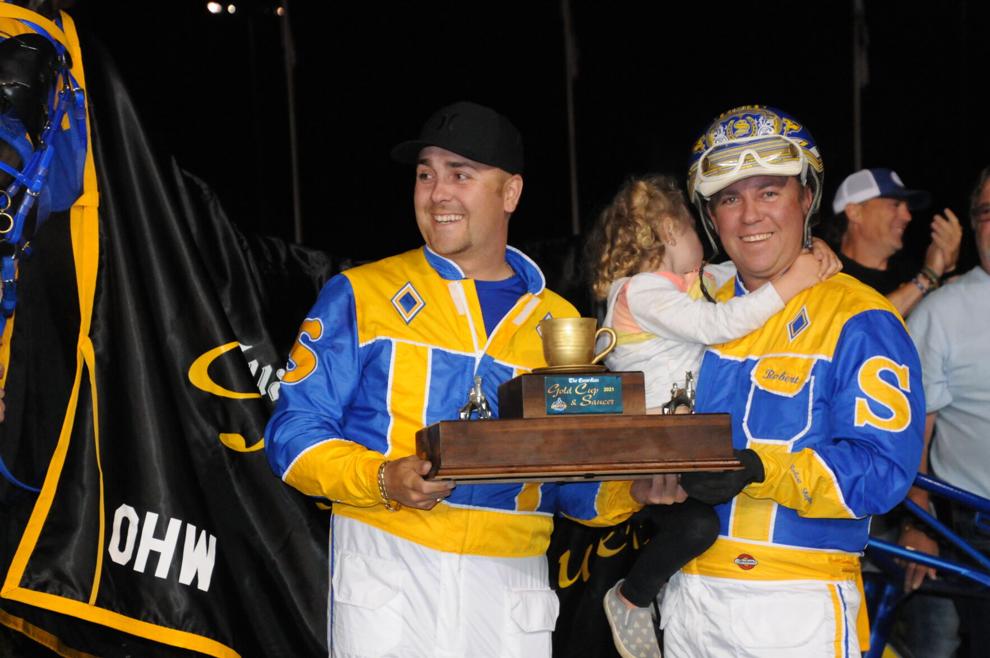 The Shepherd boys, Robert and Patrick ... a sweet home-town victory
Driver Robert Shepherd and trainer Patrick along with the entire Shepherd family enjoyed the Gold Cup and Saucer victory, the entire family dreaming of this race since the early 1960s when their grand-father Buddy looked after the Greenbrier Stable owned by Mel Jenkins and Myron Bell. Greenbrier Farms campaigned two classy mares in June Byrd the 1964 Gold Cup and Saucer winner and Eloise Wick who raced in the 1965 classic but had the misfortune of tangling with the great Andys Son. Since then it was always a dream of Buddy's son Harold and his sons Robert, Patrick and Steven to enjoy the feeling of Gold Cup and Saucer success, a journey that ended in victory on Saturday night.
Trainer Patrick Shepherd has been among Canada's top trainers in recent years while the very under-rated Robert, a driver I have always admired, has had success in Ontario and drove in the Gold Cup and Saucer numerous times over the past fifteen years. It was Robert Shepherd's driving skills that won the 2021 Gold Cup and Saucer, let's give credit where credit is due. He left hard with Smooth Lou got parked for a piece, tucked in for a short breather, and when traffic appeared on his rear- view mirror, he avoided being trapped and came to the outside, a little earlier than he planned but out of harms way. He drew past the leader past the third marker and opened up in the lane, sprinting home in 27 flat for the well deserved victory. Owned by the Triple S Equine, Robert Woodburn and Ron Woodburn, Smooth Lou upped his bankroll to $91,000 for the campaign and added his name to that illustrious list of Gold Cup and Saucer winners.
---
Track trot record falls to Montague owned horse, Daisy River in sizzling 1:56.1
Daisy River, owned by William Lanigan of Montague, lowered the all-age track trot record in winning the $6,000 Colonel Dan Trot in a sizzling 1:56.1 for driver Jason Hughes and trainer Bill Lanigan. In this one, Daisy River carved out the early fractions of 27:1, 57:2, 1:27.2 but survived a furious stretch rally by former track record holder Freddie who charged home in 28:2 to lose by a short nose at the wire.
Dreamfair Zenfire, co-owned by Ryan and Everett MacLeod of Souris, continued her winning ways going gate to wire for trainer-driver Marc Campbell to prevail by a neck over Larjon Legacy in 1:54:1 in the final of the $8000 Birthplace of Confederation final in memory of Dianne and Shelley Gass. It was the third straight win for Dreamfair Zenfire, a daughter of Sunfire Bluechip.
Two divisions of the Joe O'Brien Gold series for three year old pacing were contested on the Gold Cup and Saucer card. Dustylanegoliath (Gilles Barrieau) turned back Woodmere Stealdeal (Marc Campbell) in 1:53:2 to win his $19,000 division while Whistler (Jason Hughes) went gate to wire to win the other in 1:54:3 edging Justcallmedoc (David Dowling) in 1:54:3.
Corey MacPherson sent Screen Test right to the front early and the six year old pacer made every post a winning one winning with plenty to spare in 1:53:4 over Inverness invader Intended Royalty. See inside for more on Old Home Week and the Gold cup card.
---
Marc Campbell wins McIsaac Top Driver Award
When the dust had cleared on Saturday night, a familiar face emerged with the Francis McIsaac Driving Award given to the top driver for the Old Home Week. This year Campbell won both the top points driver and the top percentage driver as well. Congratulations Marc.