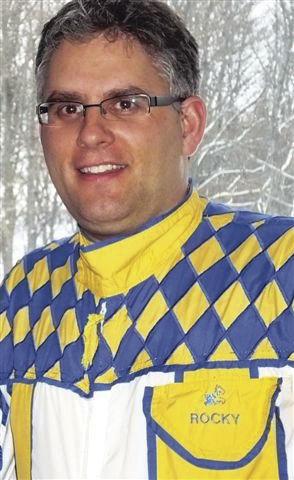 Well, it's hard to believe that another Old Home Week has come and gone on PEI, and although I'm sitting writing this as the Saturday night program's fourth race has just finished, I will not mention any of the racing at Charlottetown, as there are many from down there who will fill you in on all the action from the great week of racing. I do have some flashbacks for you though and I hope that you enjoy the trips down memory lane.
---
Flashback September 2, 1971 Summerside Raceway
Clifford Chappell opened things up in the first race with Eric Johnston's Grateful Nib in 2:14.2 over Naylor Hanover (Junior Chappell) and Super Spirit (Donnie Gillis). Race 2 was won by R Stewart's Sidwell Hanover for Earl Smith in 2:15.1 over Dr. PL (J. Allan Smith) and Wooster Knight (Randy MacEachern). Race 3 went to Gordie Grady's Adios Isabel with Clint MacLeod in the bike in a time of 2:12.2 over Walter V (Lee Taylor) and Happy One (Francis McIsaac). Race 4 went to Annan Gal for owner, trainer, driver Junior Chappell in a time of 2:17/2 over Betty's Leader (Donnie Gillis) and Miramachi Frisco (Elmer Clow). Race 5 saw Linny Toombs' Mr Jingo the winner for Earl Semple in 2:09.4 over Steady Hoot (Blois MacPhail) and Bottle Top (Clint MacLeod). Race 6 went to Robbie Williams' Mark Purdue for Billy Companion in a time of 2:16.2 turning back Flash T Adios (Randy MacEachern) and Karen Jill (Clifford Chappell). Right Touch took race 7 for Cliff Chappell's and Eric Johnston's second win of the night in a time of 2:12.1 over Rocket Chief (Randy MacEachern) and Ann's Ted (Stanley Willis). Race 8 went to West River Brian for Earl Smith's second win of the night, stopping the clock in 2:12.3 over Wayne's Pride (Leith Clark) and Jim Squeal (Horace Willis). Race 9 the evening's invitational was won by Gordie H for owner Russell Roper and trainer/driver Bill MacLeod in a time of 2:08.1 turning back Doc Price (George Sobey) and Attila Dares (Clifford Chappell). Race 10 the final race of the night went to Little Mickel for Pete MacDonald in 2:20.1 over Courting Sister (Bill Companion) and Paula's Pet (Horace Willis).
---
Flashback October 4, 1980 Charlottetown Driving Park
Here's a flashback from the Charlottetown Driving Park when a young Vance Cameron was announcing the races down there in his first stint as the Island's race caller! Race 1 went to Over Patch for owner Ernest Smith and driver Randy MacEachern in a time of 2:09.2 a new race win record over Starlight Byrd (Bill Lanigan) and Craiglea Tim (Warren Gregory). Race 2 saw first time starter Le Senateur a winner for trainer/driver Joe Arsenault and owner Myron Ford in a maiden record time of 2:12, over Gathering Storm (Jim MacDonald) and Michael Dancer (Willard MacDonald). Race 3 went to Yankee Steeler for owner/driver Joe Smallwood in 2:13.1 over Misty Diane (Bill Lanigan) and Miss Anchor A (Jody Hennessey, who took the Francis McIsaac top driver of Old Home Week that year). Race 4 went to Sunrise Amy for owner Gordon Ferguson and driver Terry Affleck in 2:09.4 over Duanes Jane (Angus MacPhee) and Stoneheart (Alyre Pineau). Race 5 went to Donmar Eli for owner/driver Darrell Poulton in a snappy time of 2:05.2 over Bayside Katfish (Roger Smith) and Don Jamie (Steve Mason). Race 6 went to Wade Waugh's trotter Town Estate for Clifford Chappell in 2:10.4 over Banning Hanover (Hughie Murphy) and Vo Vim (Ernie MacDonald). Race 7 went to Vintage Ali for Terry Affleck's second win of the night in a time of 2:08.2 over Highview Excella (Hughie Murphy) and Kilmuir Rick (Dale Sobey). Race 8 went to Collins Wood's Rae Bell Carleton for (No driver listed) in a time of 2:08.4 over Flashy Fella (Bill Henderson) and Jim Andy (J. Allan Smith).
---
The Hennessey Family at Old Home Week
The Joe and Wal Hennessey Memorial is a staple of Old Home Week and has been since long before my time. As most of you know, I looked up to Jody and Wally Hennessey since I could walk and talk and my mother tells me that I was almost named after Jody. Thursday night is the night that the Hennessey clan gathers in the centerfield to watch the races and reminisce, and this year I was honored and very thankful to be invited by Wally, and Jody and Shelley to be with their family on their big night. It was also Jody's birthday which made the night that much more special. I also had the great fortune to talk to my friend's Mike and Joan Campbell over from Fredericton, NB, and connected with Mike's brother Hughie as well and heard some very kind words from him about my father. From this writer, I just want to say thank you from the bottom of my heart for letting me be with you all on your special family night.
Well, that's going to wrap up this week's column. We're back racing at Summerside on Wednesday night August 25 at 6:00pm, and then right back again on Sunday August 29 at 1:00pm.
Until next week, I hope you're all in good health, and I'll see you at the track!