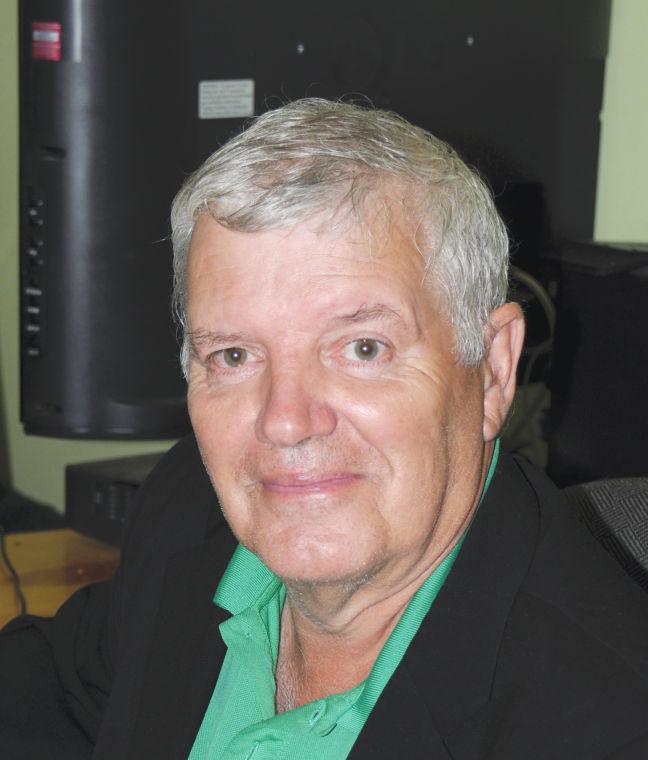 The writers that cover harness racing in the Maritimes selected unbeaten freshman pacer Woodmere Stealdeal as the Atlantic Post Calls, 2020 Horse of the Year in its annual poll. The writers also cast votes on the various other categories, the results of which are carried inside on pages 6 and 7. Two of our writers voted Time to Dance as 2020 Horse of the Year and as great as this Invitational Pacer had been all year, and as impressive as Woodmere Skyroller and Tobins Brownie had been, Woodmere Stealdeal was just a notch or two above.
Woodmere Stealdeal won every Atlantic Canada race that he started last season going 13 for 13 and in the process established new track records for age and gait at every track he visited. His dazzling 1:54.1 track records at Truro and Charlottetown established the pacer as the best in the region and possibly the best in all of Canada; a race against Ontario's top two year olds at seasons end would have drawn an enormous crowd and attention but we shall have to wait and see if such a match takes place towards the end of their respective 2021 three year old seasons, possibly up-country.
Stealdeal raced at five different Maritime tracks and set track records at them all. Not since the days of the great Firms Phantom who won 28 straight at two and three has a horse, a two year old created such attention. Looking back, a little more than half a century ago, there were horses that commanded similar attention, horses like Dees Boy, Andys Son, Power Baron, Amber Jack at two , and as we mentioned above Firms Phantom, but Woodmere Stealhead is unquestionably the greatest two year old pacer of all time in this region. The son of ill-fated super sire Stealhead Hanover out of the top race-mare Very Ideal Hanover also finished a close 3rd in the balloting for O'Brien two year old pacer of the Year in Canada. Woodmere Stealdeal is a once in a generation type of horse and Atlantic Canada race fans anxiously await his 2021 debut.
Veteran trainer Danny Romo has done a terrific job in developing this colt, who has kept his form from May until October, a tough task over a long period of time. "Steal" was driven by both Marc Campbell and Mary Clare MacDonald for owners Bob Sumarah and Kevin Dorey of Nova Scotia; Atlantic Post Calls congratulates all those connected with this great colt and like all fans look forward to his three year old season.
We could not attend the O'Brien Awards in Toronto this year in person, but we did spend the evening at Red Shores Charlottetown on their O'Brien special night and it was a great experience. The meal, the atmosphere and the fact that Atlantic Canada horsemen played a major role in the evening made the night very enjoyable. Montague's Austin Sorrie won the Future Star Award, trainer and Summerside native Ian Moore came away with three major awards including two year old, three year old and Horse of the Year honors while Nine Mile Creek native Tom and Doug MacPhee bred So Much More, O'Brien winning aged pacing mare of the Year. So Much More's award was even more special as the daughter of Big Jim and Ladysai was bred right here, the first PEI bred to ever win an O'Brien Award.
Although the harness racing is dark in Atlantic Canada at this time of the year, the good news is that the Ontario tracks are now open after being shut down for almost two months. The Ontario market is key to Atlantic Canada pari-mutual success as fans in this region are significant players at the windows betting on Maritime owned horses that compete at the big markets like Mohawk and Western Fair as well as Flamboro and Rideau Carleton. Any time there is a prolonged stop to racing that's bad news for horsemen because that usually results in possible unemployment as horses are shipped elsewhere for racing or owners are selling and getting out of the game. There were a number of horses shipped from Ontario to the Maritimes for racing this Spring and that's good for the Maritime tracks but others were sold to the USA racetracks where a shortage of race- horses is becoming a serious problem.
On the other hand, the shortage of horses may result in "softer" classes for owners which is good news. Here in Atlantic Canada and especially at Charlottetown, the racing is tough and there appears to be lots of horses which should result in full fields and increased handle. We shall see as the early May starting date nears.
The breeding season is now in full swing and the addition of new stallions and broodmares is beneficial for the Atlantic Sire stakes program. Woodmere Farms, the #1 breeder in Atlantic Canada, has brought in highly regarded Bet The Moon, a Bettors Delight stallion, while Norman Hall's new Captain Treacherous stallion, Flameproof Hanover and Jamie MacKinley's impressive Boomboom Ballykeel offer interesting options. New Brunswick has a new stallion in Dr Mitch Downey's Blood Money, a son of Sweet Lou, and this is a healthy sign that New Brunswick is getting back into the breeding business. The bottom line is the new additions to the stallion ranks is great for breeders and potential buyers as owners everywhere are paying attention to Maritime raised horses like So Much More and Woodmere Stealdeal. What a great time to be in the Maritime breeding business.