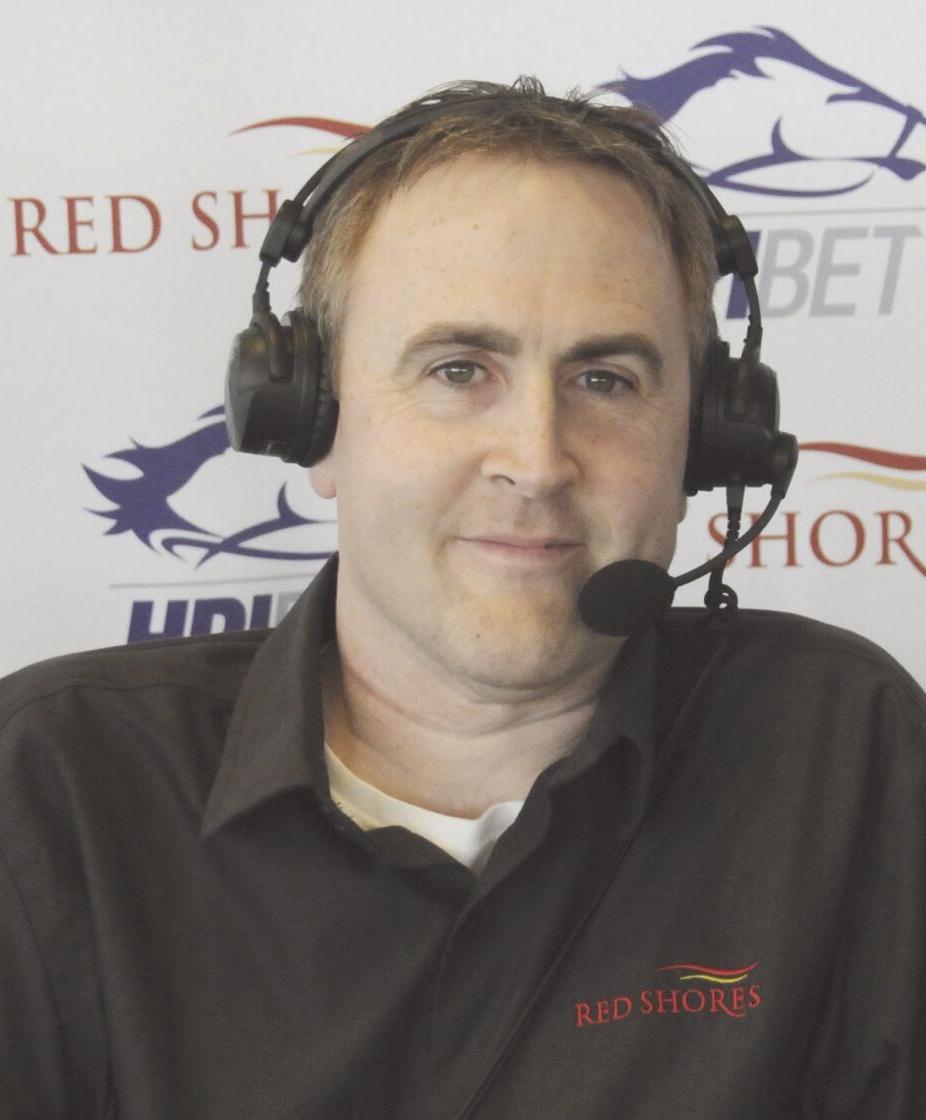 Well, we covered the Atlantic Breeders Crown action at Red Shores Charlottetown in our companion piece, so now let's focus for a while on the Atlantic Classic Yearling Sale that by any measuring stick was a stunning success. I couldn't believe my ears as Dr Ian Moore and an unknown bidder battled to secure the ownership of Hip #36, Woodmere Xspedia (Arthur Blue Chip - Wild Ride Hanover) from the first Atlantic Canada class by the O'Brien two year old champion "Arthur" who stands at Bruce Woods' Woodmere Farms. The successful bidder was a relatively new face to the race game, Gene Smallman of Kensington, a former Dairy farmer. Gene had previously worked with veteran O'Leary and legendary horseman Charlie Willis, so let's say he's back in the game in a Big, Big way.
Gene has partners in this beautiful colt and they are Mike James, Garth Frizzell and Cliff McKenna. (Gene's full story will be carried in the Atlantic Post Calls Christmas edition).
Once again, Bruce Wood and Woodmere Farms topped all consigners with 11 yearlings going through the sales ring blinking the cash register to the tune of $350,000 for an average in the $33,000 range.
By sire, Rollwithitharry sold 7 head for $157,500 for an average of $22,500,
Arthur Blue Chip sent 17 into auction ring averaging $20,600, Pang Shui had eight averaging $13,800 while Artspeak sold three for $41,500 averaging $13,800.
On the trot side of the business, Carl Bagnall shelled $35,000 for Dusty Lane Tucker, from the first crop of Muscle Through It, a high priced son of generation sire Muscle Hill who was purchased by Rene Allard but injured and since retuned up-country. Tucker's dam is 6 for 6 with multiple stakes winners and the price is the highest ever paid for a Maritime bred yearling trotter.
We thought that prominent Orwell Bay owner Don MacRae might purchase the daughter of his current stakes filly star Girl in a Tavern p,, 1:57:2h but her sister Hip #20 Marina Del Rey went to Paul Grey of Pugwash, N S. MacRae did not go away empty handed, collaring Hip#4 Saulsbrook Honey (by Big Jim) for $20,000, #6 Woodmere Dealer (by Rollwithitharry) for a hefty $40,000, and Hip #104 Tobins Party (by Malicious) for $42,000. These are now in training in the stable of Jason Hughes.
There were other "Down East" residents at play as well: Sandra and Lowell Stead purchased Hip #2 Evil Vintage (by Great Vintage) for $29,000, Reg MacPherson, Hip #39 Allbutsix (Pang Shui) for $23,000, Dan Ross grabbed Hip #44 Red Dirt Flash (by Malicious) for $47,000, Wade Sorrie purchased Hip #61 How Mac Jazzy Girl (by Pang Shui) for $17,000, while Peter and Saul Lanigan brought home Hip # 85 Saulsbrook Abbey (by Malicious) for $13,000.