Harrington House at Rice Point
| | |
| --- | --- |
| Sunday | |
| Monday | |
| Tuesday | |
| Wednesday | |
| Thursday | |
| Friday | |
| Saturday | |
Special hours: Weekly rates run from Saturday afternoon to Saturday morning with check in after 4pm and check out by 11am.
About Harrington House at Rice Point
Welcome to Harrington House!
Harrington House is steeped in history but flourishes with new style. Admire the south shore scenery and beauty of this unique 1864 church-converted cottage. Romance and joie de vivre go hand in hand in Harrington House where the spectacular surroundings serve as a backdrop for this exquisitely crafted, architecturally-designed cottage.
Contrast and Balance are integrated throughout the cottage thereby achieving an environment of peaceful equilibrium - perfect for your vacation, romantic getaway or any occasion when you desire a retreat from the fast pace of everyday life.
The perception of space in the Great Room exudes freedom, yet warmth and intimacy are enveloped by Harrington's original wood ceiling.
Expansive windows allow you to enjoy the panoramic view of Hillsborough Bay and Saint Peter's Island from the comfortable, contemporary furnishings of the Dining Room and Great Room. Star gaze from the generous hot tub on the exterior deck. The ultimate in accommodations for that special getaway.
Come embrace the Island while staying at Harrington House at Rice Point. It is an irresistible mélange that marries the best of the new world with the finest of the old in a spectacular setting. Harrington House at Rice Point received a 4 1/2 Star rating from Canada Select.
Harrington House first opened its doors for worship on January 24, 1864, the same year as the Charlottetown Conference! It was used as a church until 1990 and then moved a few kilometers down the road (across from the Charlottetown Airport) In 2006 it was relocated to its present location and re-purposed into its current capacity as a cottage.
Click here for check in dates available.
Click here for directions to Harrington House at Rice Point
---
History
The old Harrington Church, which bears the name of the 2nd Earl of Harrington, first opened its doors for worship on January 24, 1864. The church was built in the tradition of old-world Scottish craftsmanship.
"...the new church, in connection with the Church of Scotland, on the Brackley Point Road, having recently been finished, was opened for divine worship. The Church, which is a neat and comfortable edifice, was crowded on the occasion;
" (The Protestant and Evangelical Witness published Saturday, January 30, 1864)
It was used as a church until 1990. Later that year it was moved a few kilometers down the road toward Charlottetown where it sat unoccupied and deteriorating.
The present owners of the building had admired the structure for years and wondered about the fate of the old neglected church. One month before the church was to be demolished (October 2005) they secured the building and had it moved to its present location in Rice Point. The structure has been lovingly renovated for its new life as a cottage.
Visitors can enjoy the spectacular South Shore views from the comfort of this unique and interesting retreat.
---
Related stories
Moving and restoring the church.
---
Accepts:

American Express

Cash

Discover

Interac

MasterCard

Visa

e-transfer
Interiors at Harrington House
For the love of architecture
After frequently passing a fading landmark 1864 church near the Charlottetown airport, Alberta-born architect Chris Jette says he was almost looking for a use for it. "It's a delightful little building." In 2005 he and his brother Michael rescued the Old Harrington Church, an old-world Scottish craftsmanship house of worship named after the 22nd Earl of Harrington. Today visitors can escape to higher ground with a stay at Harrington House at PEI's Rice Point, a 4½-star cottage, which as a church once welcomed the queen. The upscale rental even comes with a Jacuzzi tub in the steeple.
 "We are very passionate about our building," says Chris, who has lived in PEI since 1989.  Since rescuing the building from demolition, Chris says it has been a labour of love to find a suitable site, develop the plans for its adaptive re-use, and find the skilled manpower to move it to his property and renovate it. Maturing conifers and a view of Hillsborough Bay, Saint Peter's Island and the Northumberland Strait now surround the former church, located on Chris's property in Rice Point, 20 minutes from Charlottetown on PEI's south shore.
One of the biggest challenges came in the move. The "beautiful craftsmanship" 1864 roof was brought in one piece by a 100-tonne crane, the steeple was taken apart, the walls collapsed and folded like a deck of cards on a flatbed truck, then rebuilt on the new site. It took a six-person crew seven months to complete.
Without exception, everyone who has rented Harrington House or even just walked through the property has been expressive. "As a student, I studied architecture and architectural history in Winnipeg, Halifax and Italy," says Chris. "Ever since, I have been interested in the history and the heritage of the built environment in which PEI is rich. I often wondered why the proportions of some of these old buildings are so perfect." This little church, built by Scottish Presbyterians in traditional Gothic Revival style, was so pleasing that the Protestant and Evangelical Witness, in its Saturday, January 30, 1864 edition, called the building "a neat and comfortable edifice...."
Though moved across the island and reincarnated for a new use, the little church still resonates history-including personal connections, some still evident in the building itself. Chris remembers the reaction of a man in his 60s delivering gravel to the new site. "His eyes lit up and he said,  'I knew I recognized this church! When I was a boy I used to live close by and I cut the grass.' He showed me where he carved his initials in one of the shingles years before."
The design respects the quality and character of the old church building by making the exterior as true to the original as possible, Chris says, but changing the building's function gave license to alter the interior dramatically. They went for a sleek, modern style. Chris says he found it satisfying to help save this rich piece of PEI architecture. "It's part of the charm of the island, this Victorian and Neo-Gothic architecture dropped into a pastoral landscape. Preserving a piece of that was quite a thrill."
This article originally appeared in Saltscapes magazine.
Vacant churches a tough sell for realtors
More churches are popping up on P.E.I.'s real estate market but the buildings are proving a tough sell.
Realtor Jeff Newson says he's had interest in the two churches, but financing has fallen through. (CBC)
Both have been vacant ever since their shrinking congregations amalgamated with the Cornwall United Church.
The challenge with both churches is that the trustees don't want to give up the land. A purchaser would have to pay to move the buildings elsewhere.
So, while there has been lots of interest already and even some offers, the financing just hasn't come together, says Newson.
"The biggest part is to be able to have access to the money to actually buy the church and move it, put it on foundation without having a mortgage. It's a tough mortgage to get," he said.
The churches' trustees have the buildings on the market for just $10,000 each, hoping to entice someone looking for a unique house or business.
"If we don't manage to sell them, then there's other decisions that have to be made after that," said Kevin Sanderson, Cornwall Pastoral Charge's chair of property and trustees.
"What do you do with these buildings? And those decisions are hard decisions. They could be expensive decisions if we have to take them down."
The pressure is on to sell fast.
With more and more Island churches losing members and closing their doors they could become less of a unique buy, says Sanderson.
"These buildings are of extreme value to the right person, and that's kind of where we're heading. We hope that to happen," he said.
But real estate agents are banking on the fact there are buyers out there like Chris Jette, an architect who, along with his brother, bought an historic Presbyterian church a decade ago.
The brothers moved the church in pieces from Brackley to Rice Point and turned it into a popular 4.5-star cottage called Harrington House.
"It just breaks your heart to see these things deteriorate and fall into the ground, and losing that heritage as well. So, here was an opportunity, and I thought, 'Great, we can achieve quite a bit here.'"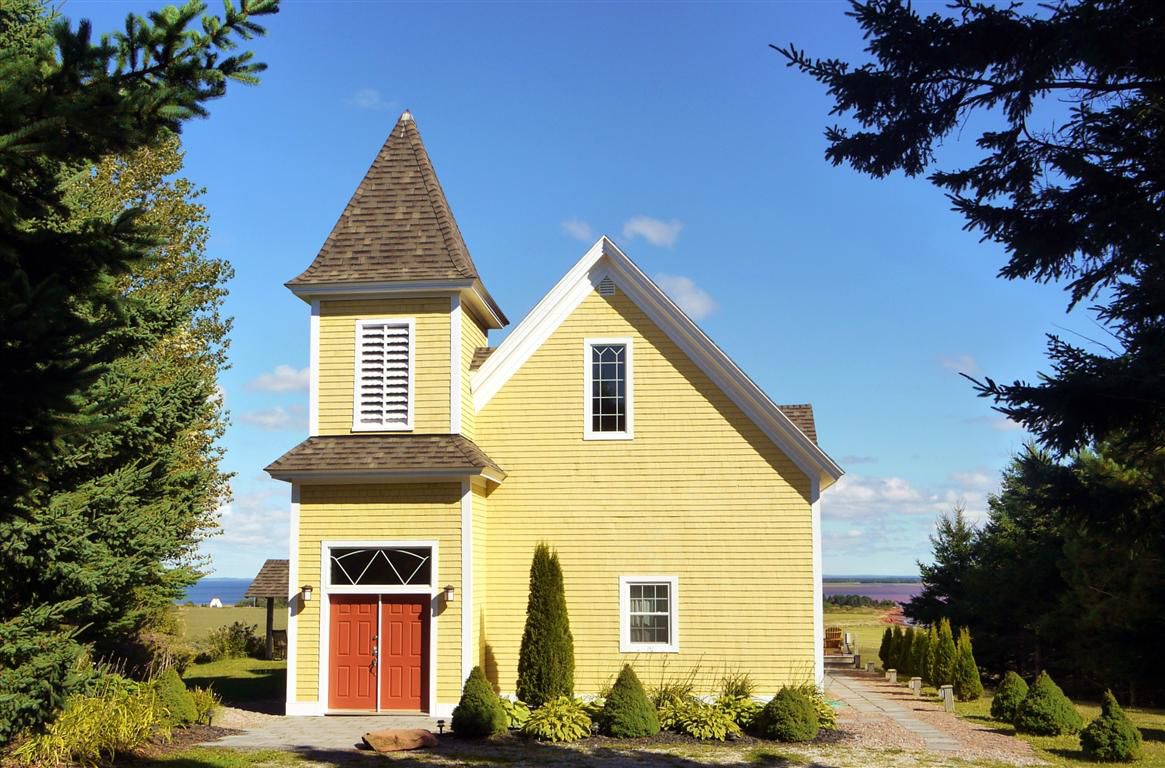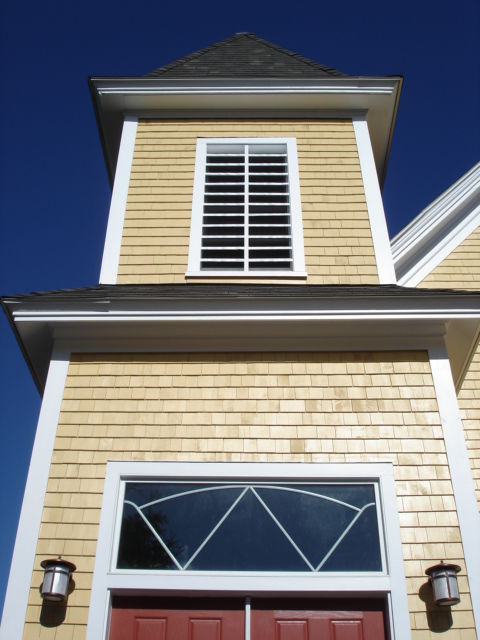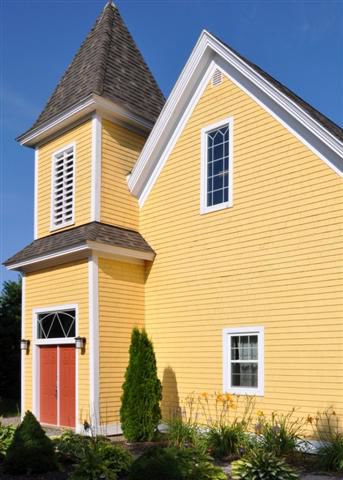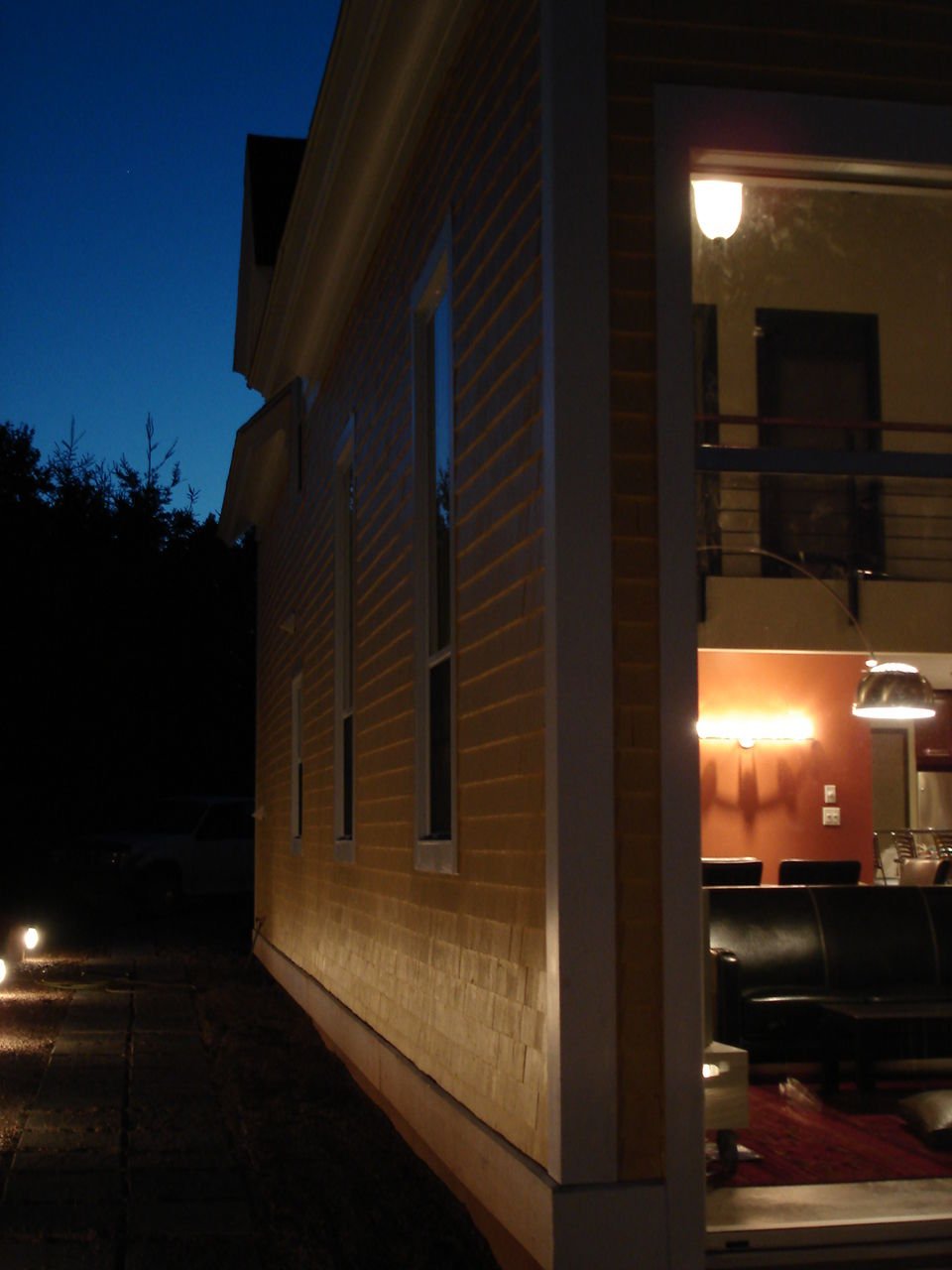 Cottage Life TV - "My Retreat" episode features Harrington House at Rice Point - a 4 1/2 star rental cottage. It was saved from demolition by …