McIsaac LawnCare & Landscaping
Vernon River
,
PE
C0A 2E0
Last Updated: March 25, 2022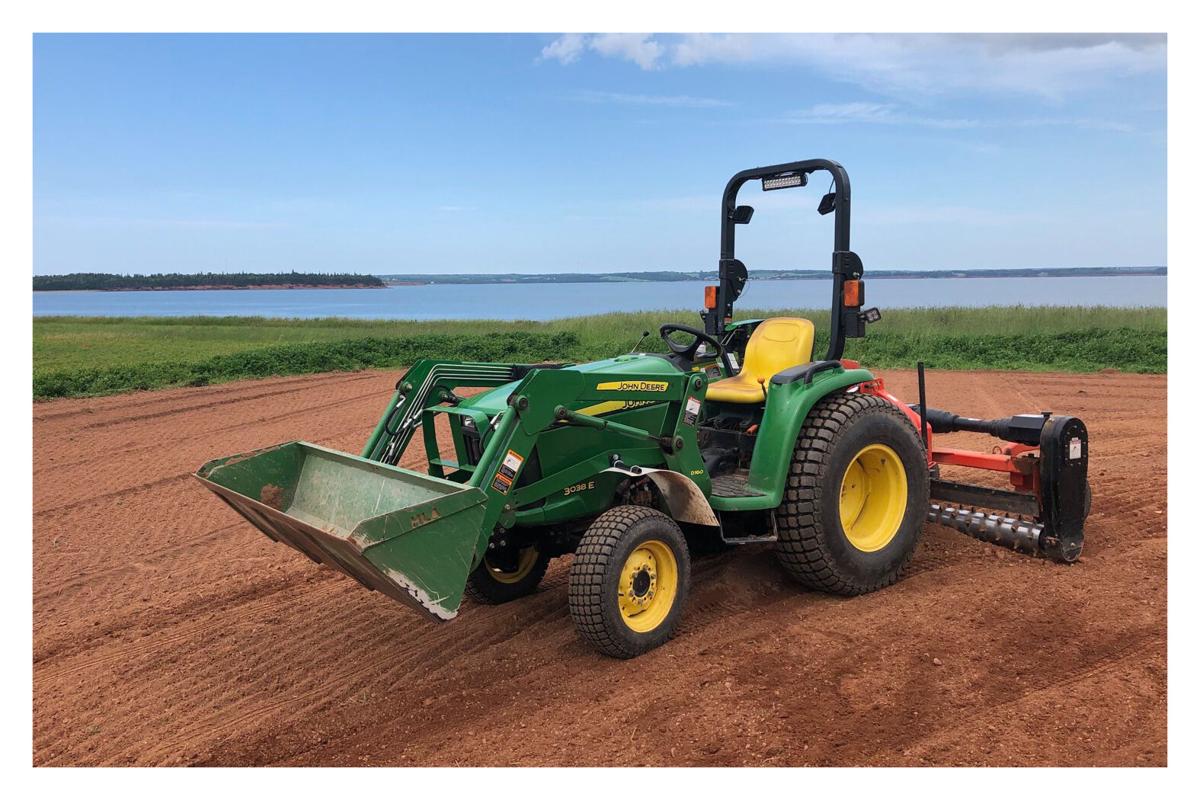 About McIsaac LawnCare & Landscaping
About Us:
We are McIsaac LawnCare & Landscaping Ltd. We are a trusted name in Charlottetown, Montague, and Stratford,PE. We specialize in lawn maintenance, lawn care, and landscaping.
---
McIsaac Lawncare and Landscaping Ltd is one of the leading landscape maintenance companies in Prince Edward Island, serving both the residential and business communities. McIsaac Lawncare and Landscaping Ltd can work on any size property from small front yard landscapes to estate-sized gardens. We specialize in building custom residential and commercial landscapes, maintenance, and complete lawn care services.
McIsaac Lawncare and Landscaping Ltd is a local company, owned and operated. We focus all of our efforts on providing the absolute best lawn care services possible. Our goal is to make life easier for you, our neighbors. We offer services that you actually need, at affordable prices. There are no high-pressure sales or inescapable contracts, only attention to details and service you can rely on.
We use only the best equipment available so that we can provide you with the best result possible. We are committed to providing the very best lawn care services at the best prices possible while maintaining the highest degree of professionalism in our appearance and conduct. We hope you will give us the opportunity to meet all your lawn care needs in the months ahead.
Our mission is to continually satisfy our customers' highest expectations for quality, service, and integrity, to earn their trust and keep them coming back. It's a mission fulfilled through years of repeat business, and a commitment we proudly renew each day when we open our doors for business.
---
At McIsaac LawnCare, we are devoted to providing customers with the best service possible. We will work WITH you to ensure you are 100% satisfied with the quality of work provided. Using the best equipment, you can rest easily knowing your property will be left in extraordinary shape, in as little time as possible.
Services offered include:
Grass Mowing & Trimming - All grass will be mowed and any necessary trimming will be included in a quoted price.
Light Duty Landscaping - flower bed maintenance (creation, edging, and weeding), mulch applications, and other duties associated with yard maintenance.
Spring/Fall Clean-Ups - Raking of leaves, removal of twigs, fixing of any damage done by snow removal equipment, sweeping of walkways/driveways, and any other service required to have your property looking its best.
Liming/Fertilizing - Be sure to contact us if you are looking to have the greenest grass in the neighborhood! We have the ability to spread lime and fertilizer on your lawn, as well as overseeding.
---
Services:
Residential:
Mowing, Trimming, Edging
Edging planter beds and tree pits
Blowing the driveway and walkways of debris
Flowerbed maintenance
Placing down new flowerbed and/or top lawn soil
Fertilization and Liming
Tree Pruning
Shrub Pruning
Spring/Fall Cleanup
Bed Edging & Mulching
Hedge trimming and removal
Tree trimming and removal
Firewood blocking
Mulch, Topsoil & Gravel
Garden Tilling
Bush Hogging
---
---
Commercial:
Mowing, Trimming, Edging
Edging planter beds and tree pits
Blowing the driveway and walkways of debris
Flowerbed maintenance
Placing down new flowerbed and/or top lawn soil
Fertilization and Liming
Tree Pruning
Shrub Pruning
Spring/Fall Cleanup
Bed Edging & Mulching
Hedge trimming and removal
Tree trimming and removal
Firewood blocking
Mulch, Topsoil & Gravel
Garden Tilling
Bush Hogging
Parking lot sweeping