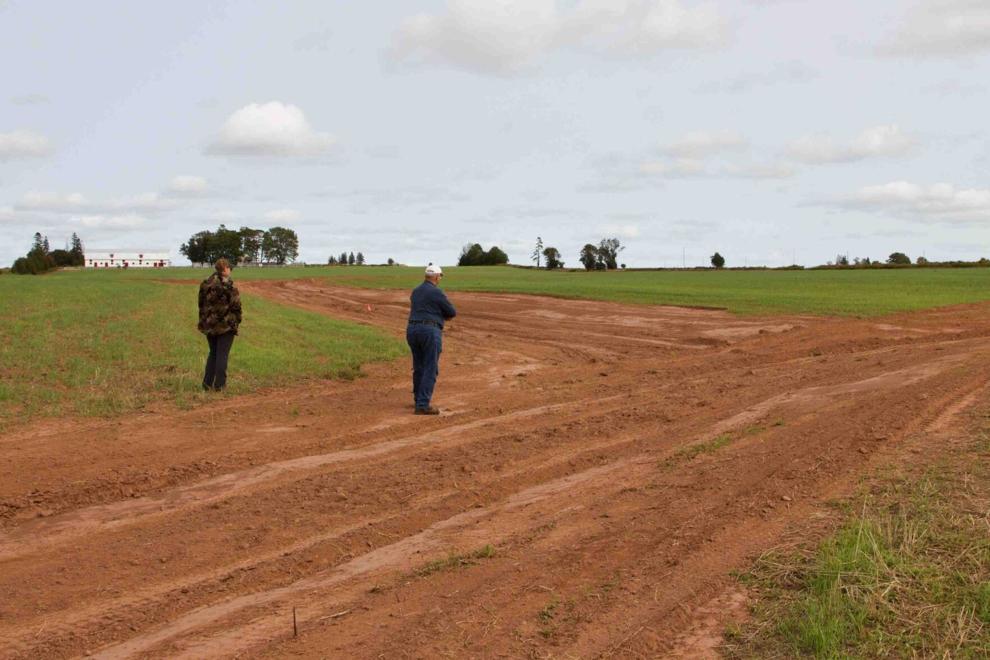 Sediment from high slope fields that ends up in streams can be detrimental to both wildlife habitat and the farming industry. Mitigating that runoff is extremely important, Clarence Ryan of Pisquid River Enhancement Project (PREP), said.
A relatively new partnership between the Watershed Alliance, the Federation of Agriculture, PEI Potato Board and the province is helping solve some of those problems through the PEI AgriWatershed Partnership.
The organization helps fund up to 75% of the cost to fix high-risk fields and divert runoff.
PREP was involved with one such project this year with Power Brothers Produce Inc in a field near the Pisquid River, just off the Dunphy Road.
Mr Ryan explains some of the work that was done.
"We put berms in to break up the runoff," he said.
"Water starts at the top of the grade to run whichever direction it is going to go and the larger the field the more volume of water, the more damage it does."
The berms divide the flow directing it towards ditches on the side of the road installed by the Department of Transportation.
"When water slows down, the sediment it carries settles," Mr Ryan said, explaining the catch basins in the ditch then trap the sediment.
"Eventually the water will get to the stream but it is going to be cleaner," he added.
"We want to give credit to the farmers," Mr Ryan said. "The uptake is there and we are glad to see it.
"It is a great step forward."
Farmer Scott Power agrees.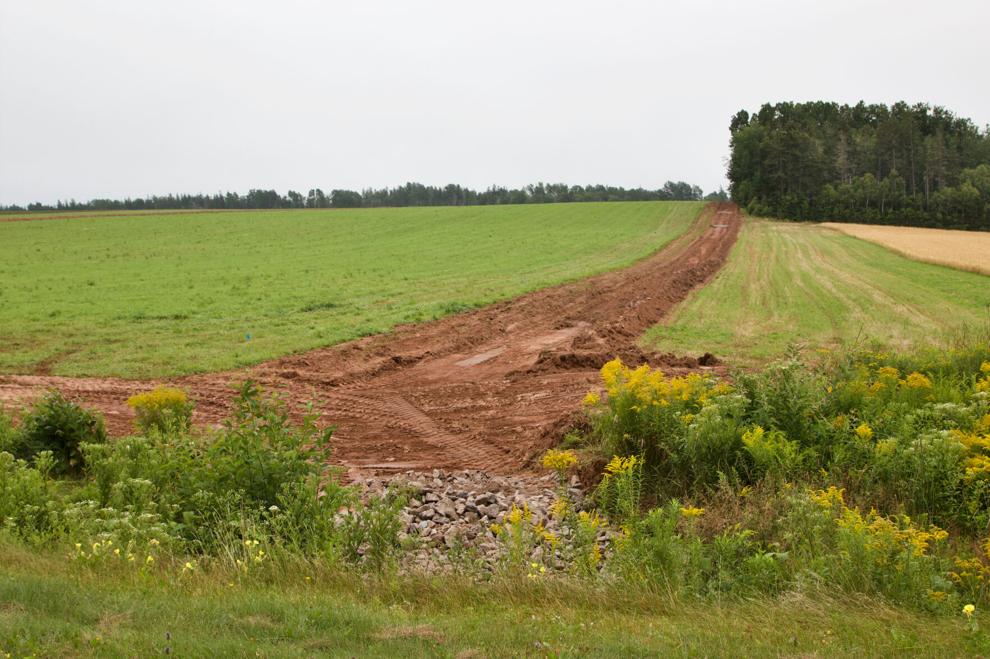 "That should make a difference," he said.
This particular field was the culprit on two occasions that contributed "a tremendous amount of sediment" to the river in the spring of 2015 and again in 2018.
Sediment settling on the cobbles of the river bottom cut off nutrition sources for the fish essentially starving them.
Mr Ryan said it is one of several high slope fields in the region and he looks forward to working with more farmers.
"Our watershed was very pleased to see the level of cooperation and to have this field protected for soil and water conservation for farming in future generations," Mr Ryan said.
Prior to this year's field work there was a pilot project in Vernon River in 2019 that effectively led to the AgriWatershed Partnership coming into being.
Members of the AgriWatershed partnership who were instrumental in carrying out the work include Mike Dumont with the Watershed Alliance, Gwen Vessey-Corrigan consultant with the Alliance, Mary Finch, watershed ecologist with the province, Jason Hayden with the PEI Potato Board and Robert Godfrey with the Federation of Agriculture. William Visser of Garret Visser & Sons was also a big part of the pilot project that was done on one of the farm's fields in Vernon River.
In 2020 a high slope field in Uigg, owned by Steven Visser was also a project of the partnership.