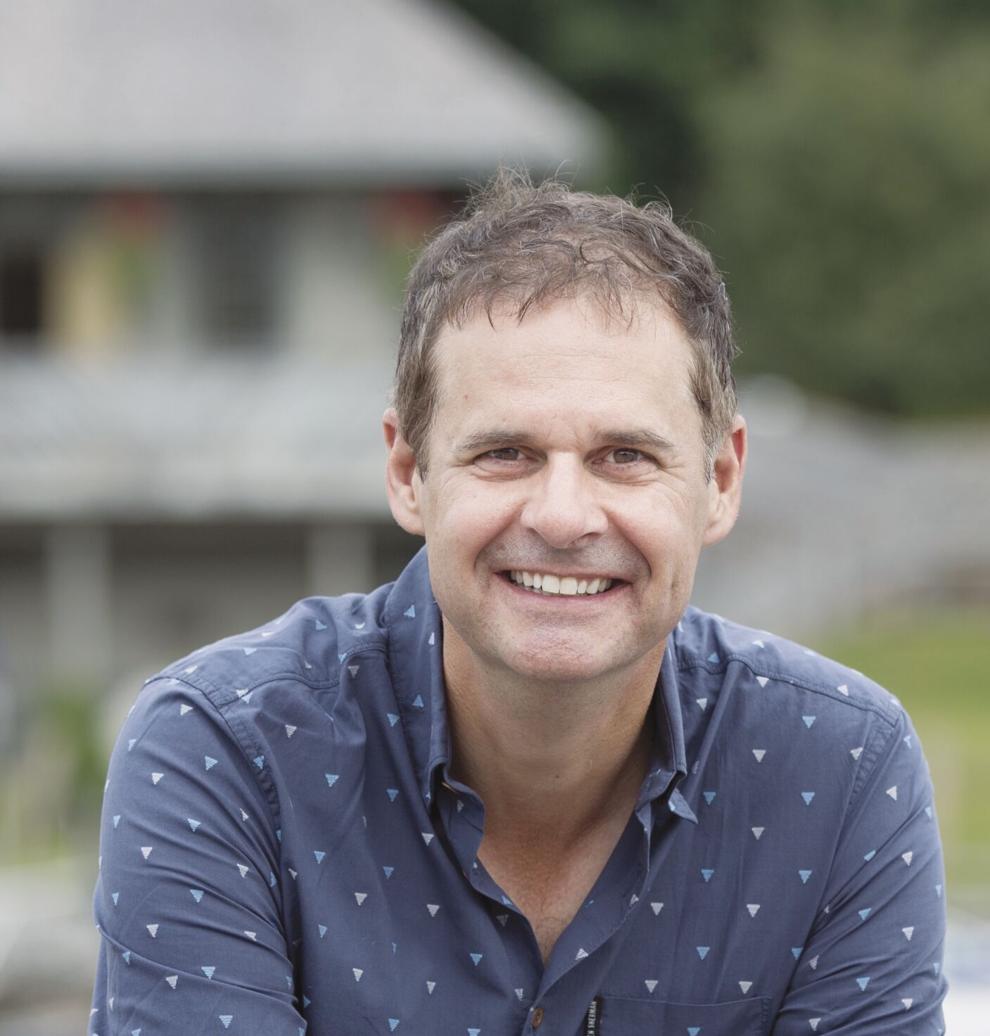 Aspin Kemp & Associates cavernous Pooles Corner manufacturing plant is an odd place to find a newly-built 45-foot fishing boat, the kind found tied up at docks across Atlantic Canada. But while this vessel looks similar, its guts are set to revolutionize commercial fishing while taking a giant leap forward in slashing carbon emissions for one of the Island's largest industries.
Island native, and Aspin Kemp CEO, Jason Aspin has been at the cutting edge of hybrid engine design globally for more than 20 years. He developed and launched the world's first hybrid tugboat in Long Beach, California in 2007. But six years earlier, over New Year's Eve drink, Aspin and a colleague dreamed of producing a hybrid fishing vessel. "We always saw the small boat market as key, all the way back as far as 2001," he says.
Aspin has developed hybrid technology for much larger vessels, but the challenge was how to scale it down to an engine design that does not easily lend itself to retrofitting. He's accomplished this feat of engineering with patented split-engine technology. There is still a traditional 500HP diesel engine, but the transmission is moved back to allow installation of a hybrid gearbox. The split-engine features an electric powered battery attached to a traditional diesel engine shaft, which provides propulsion when full power is not required. In new construction the hybrid gearbox will fit directly on the shaft.
Diesel engines are most efficient when running at high speed, cruising from or returning to harbour. But this might only account for two hours of an eight hour day at sea. The other six are spent inefficiently moving between lobster pots.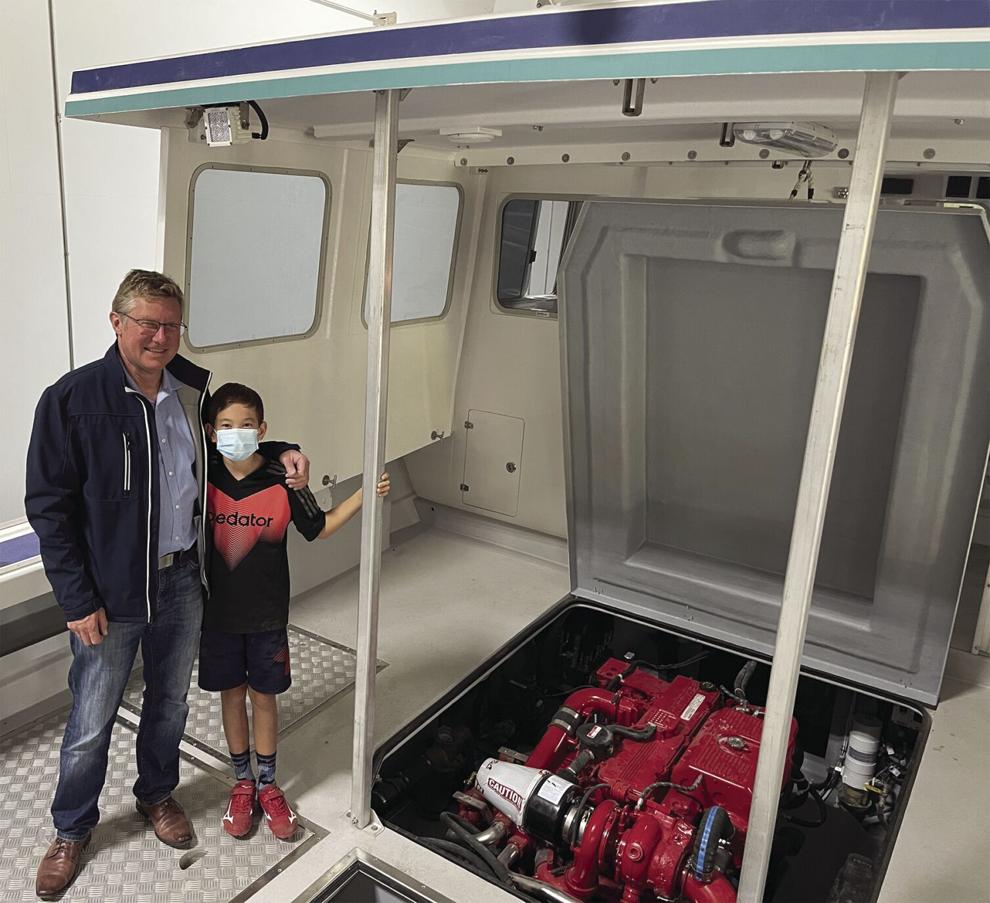 The split-engine changes this. When full power is not required, it shifts to the electric battery that recharges automatically on the cruise back to port. Diesel emissions will be sliced by up to 40%. But as new fuels replace diesel, ammonia or hydrogen, vessels long considered environmentally harmful will meet net zero targets. It also extends the life of the primary engine.
The technology puts PEI at the centre of needed modernization, with benefit flowing to the broader Island economy. Virtually all components are sourced locally, including the boat itself, delivered by Provincial Boat & Marine in Kensington.
The split-engine will undergo sea trials later this fall with a goal of bringing it to market within a year at a cost roughly 20% higher than a traditional diesel engine. Aspin anticipates a five-year payback period, potentially less if a fisher participates in multiple fisheries. The cost of hybrid technology will decline as the technology gains traction in the market, similar to electric vehicles.
And it is a big potential market. There are 14,000 fishing boats in Atlantic Canada, amounting to a tiny fraction of worldwide potential. One Chinese province Aspin visited has 45,000 boats. Plus there are other applications including small control vessels and pleasure craft.
It adds up to a promising future for the globally competitive firm and its 100 employees after a difficult 18 months that saw many international contracts delayed or cancelled because of Covid. Earlier this month, Summerside signed a contract with Aspin Kemp to develop a massive $55 million, 21 megawatt solar farm and 10 megawatt battery storage system. Construction is scheduled for completion in December 2022.
One of the perks of having a world technology leader in our backyard is the benefit to other Island business. Summerside mayor Basil Stewart praised Aspin Kemp's proposal, built around an Island-based consortium of supporting skillsets.
The Summerside solar farm and hybrid-engine project will grow PEI's clean technology sector while dovetailing with government's goal of net-zero carbon emissions. That's a win. But the bigger victory is helping to grow sustainability of Island communities. It's no accident both projects lean heavily on local partnerships and suppliers. Aspin grew up in Pinette; he could locate his company anywhere in the world but chose to return to PEI.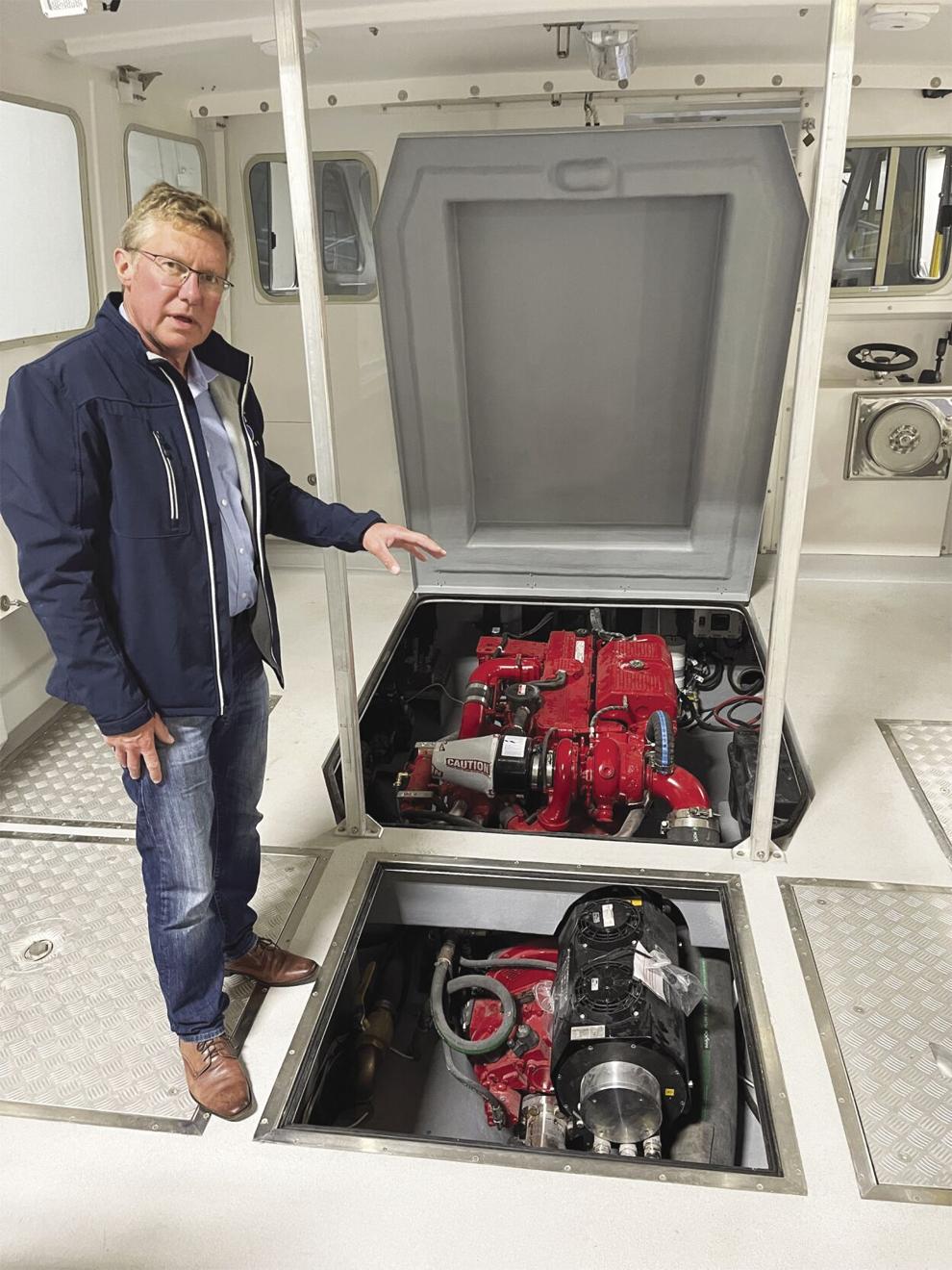 We all win when Island business supports Island business. It sounds simple but is often lost when decision making is made in a corporate tower in another province or country. Jason Aspin gets it. And because of it PEI will be a world leader in the greening of the fishing industry.
Paul MacNeill is Publisher of Island Press Limited. He can be contacted at paul@peicanada.com