Larry Laybolt was returning home from Naufrage the evening of April 21 when he discovered his Dingwells Mills house was on fire.
"Smoke was coming out of the eaves and the kitchen was on fire," he said of the blaze, which has been ruled accidental and cooking-related by the provincial fire marshal.
The efforts of firefighters kept the house standing, but with severe damage to the inside, the structure will have to be gutted before Mr Laybolt can rebuild.
The fire comes barely four months after Mr Laybolt lost his wife, Dianne, in December. The house was uninsured.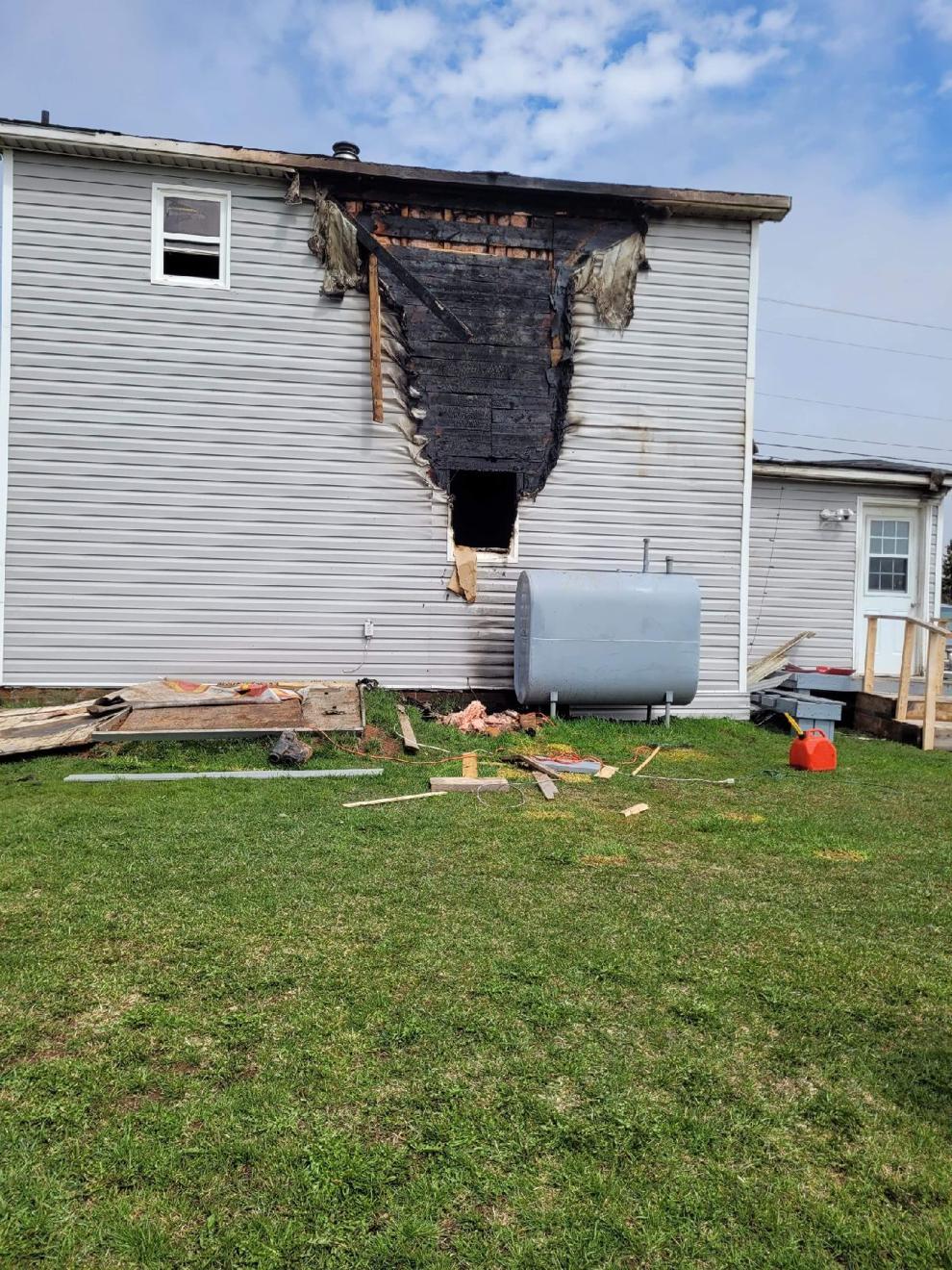 Souris deputy fire chief Donnie Aitken said the department was called sometime around 7:30 pm. He said damage was "fairly extensive" to the kitchen area and the rest of the house sustained significant smoke damage.
"It had broken out to the back wall and it was heading up into the second storey," Mr Aitken said of the scene upon arrival. "The guys went in, knocked it down fast, then started to put out hot spots."
Members of the Souris, St. Peter's and Central Kings fire departments spent about two and a half hours on scene and Highway 2 was shut down for some time so firefighters could safely transport water from a tank.
When Mr Laybolt arrived home, two cars were parked on the side of the road and first responders had not yet arrived.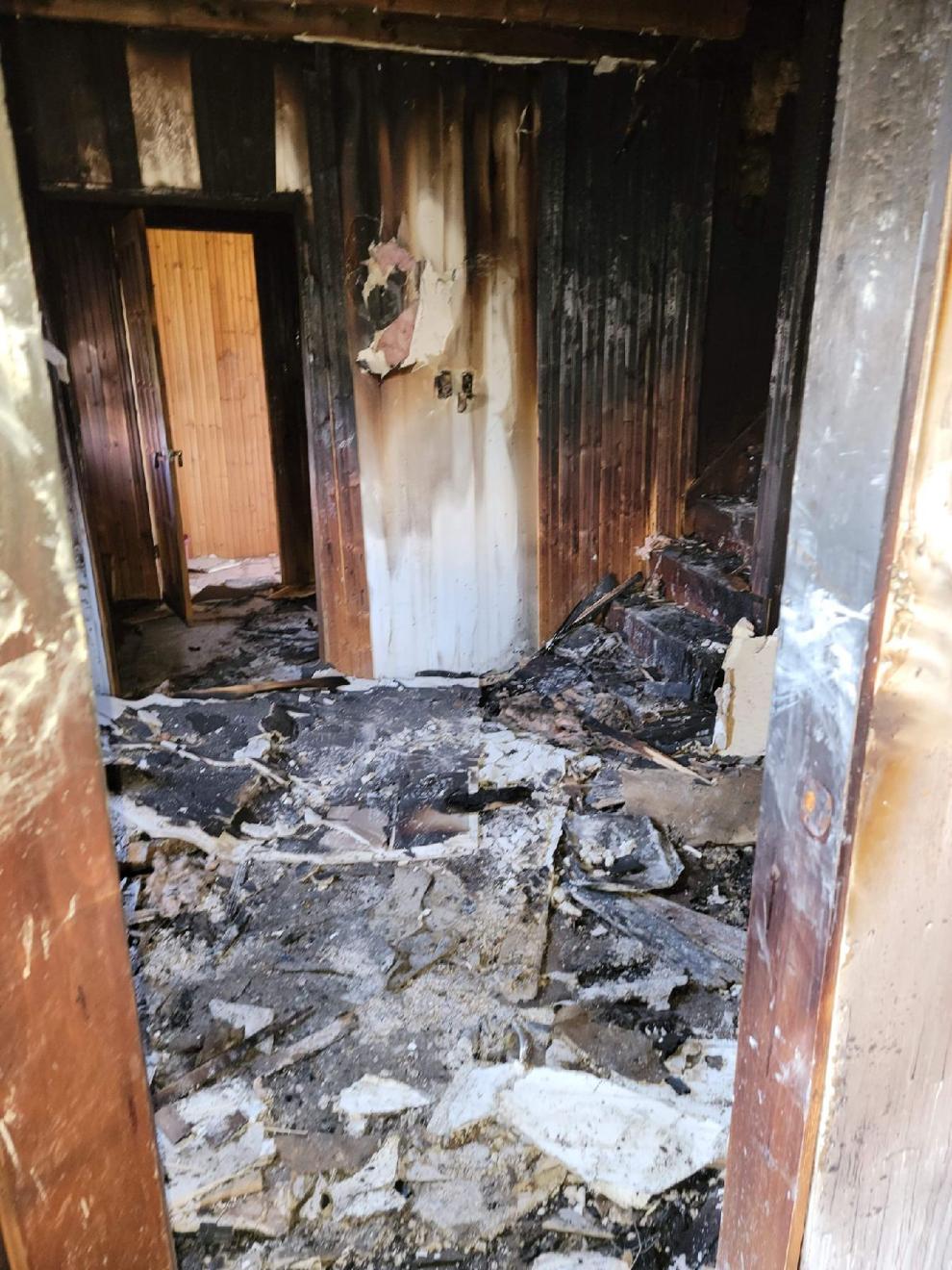 He's living in a camper in his yard for now, but has already started ordering materials for the rebuild. 
The timing is far from ideal, with the cost of building supplies skyrocketing during the pandemic.
"It's going to cost a lot of money, but it's gotta be done," he said. "Buying windows and gyprock will be the hardest part. I'd say it'll be the fall before I'm done, with the way it's going."
He's found an electrician who will only charge for the wiring and donate the labour, and fundraising efforts are well underway in the community and online.
A GoFundMe was set up later in the week and had raised more than $3,300 as of Monday, with more than 50 donors. There is also a Facebook auction that will run from April 25 to May 15, and donations are being accepted at the Souris Quick-Stop.
"It's great to have that support," Mr Laybolt said. "I don't know, if not for the donations, if I'd ever be able to rebuild it."
The Laybolts lived in the house for about 40 years, and the mortgage was paid off, he said.