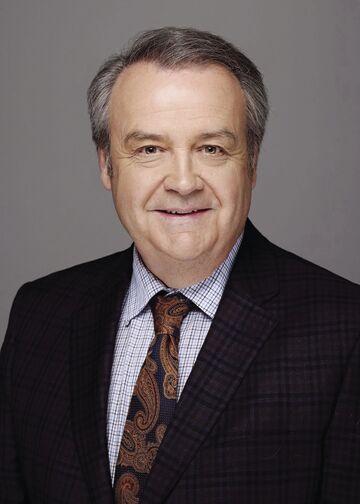 There is something oddly comforting about hearing 28 little footsteps, belonging to a two-year-old, running down the hallway past your bedroom door each morning at 6 am. It's my daily reminder that my daughter, her husband and two of my grandkids are getting ready for another day of fun here on PEI.
To quickly recap, my daughter Sarah, husband Pete, and 5-year-old Paisley and 2-year-old Savannah arrived from Ontario two weeks ago. After eight days of quarantine, they've already been out and about to beaches, farms, parks, markets and restaurants, and they've still got two-and-a-half weeks to go.
Because Ontario has been in lockdown mode a lot, and Paisley's kindergarten education has been mostly a 'remote learning' experience, the kids have been home for much of the past year. Pete is lucky to be able to work from home and help out and Sarah, like tens of thousands of other parents out there, has been busy 24/7, seven days a week raising a 2-year-old and a 5-year-old. If you haven't been in this position, it's hard to fathom just how non-stop this process is.
Clearly they needed some time for themselves and Pete and Sarah had no problem leaving the kids with us for a night out, and in the end, since I always stay up later than Heather, I became grandpa in charge.
They put Savannah to bed before leaving and Paisley followed about an hour later. I stayed up to watch TV and set the baby monitor on the coffee table in front of me. About 9pm, there was a slight commotion, but Savvy settled right down. Same at 10 pm. At 11 I went to bed and brought the monitor with me. Then it happened.
About 11:15 pm some crying began, and I figured it would be just like the previous instances and last just a minute or two. At 11:20 pm, we were into full siren mode so I got out of bed only to encounter Paisley at the top of the stairs. She was clearly wondering why she was left to fend on her own. We both headed quickly back downstairs to their room.
Savannah was standing, crying in her crib, and I thought, 'you've got this grandpa'. My plan was to gently lay her down, let her settle and all would be good.
That did not work. I gave her her favourite teddy. That did not work. Ahh, her soother, nope. Then, I noticed her bottle was empty.  
"More milk?" I asked (desperately).   
Through her tears I could make out Savannah saying, "milk".  
I told Paisley to get back in bed and I dashed upstairs to the fridge where I did not see the already poured baby bottle full of milk, and poured another baby bottle full of milk and took it back down to her. I laid her down, gave her the milk and rubbed her back a bit. Success!
But, just a few seconds later came 'that noise'. I knew exactly where it was coming from, but I wasn't exactly sure what I was dealing with. Should I check the diaper? I decided against that for two reasons. One, I just got her settled, and two, well, it may have required a diaper change, and, cards on the table here, I wasn't prepared to take that step. But she was sleeping again. That's the main thing. Mission accomplished. Sort of.
Paisley then informed me she didn't like sleeping in the same room as Savannah (despite having done so the previous 10 nights). She wanted to move to her mom and dad's room, and I could see she was preparing to turn on the tears. Clearly I knew I was being played by a 5-year-old, and this would be a clear victory for 5-year-olds everywhere. We grabbed her unicorn nightlight and 10 seconds later she was in her new, albeit, temporary location. By 11:30 pm, both kids were down and out.
I am ready for my next assignment.