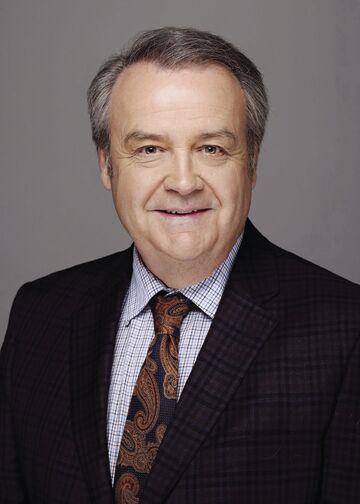 I have no personal connection to Dr Heather Morrison. I have never met her.
Full disclosure: As kids growing up, my future wife Heather, and the future Dr Morrison, were part of a piano playing trilogy of Heathers that competed in the music festival. Years later she was treated by Dr Morrison in the QEH emergency ward for a broken toe. It was not piano related. Heather's daughter, and my step-daughter Hillary, babysat for Dr Morrison, or at least was part of a 'team' babysitting effort many years ago.
I think over the past 13 months we have all come to know Dr Morrison a lot better, without actually meeting her. Every time I watch an update, my mind is filled with questions. For example, is Dr Morrison having the best year of her medical career, or the worst? I mean, if you're a fireman, you don't take the job just to sit at the fire hall. You want to get out and fight a fire and make a difference, perhaps save some lives. As Chief Public Health Officer, you prepare for the worst and hope for the best. So when the worst hits, you swing into action. What we've seen is relentless dedication to the job. But still, best or worst? I don't know. Challenging? Oh yeah.
Secondly. I hope Dr Morrison has someone secretly supplying her clothing for all the times she appears on TV. She looks great every time, and for some reason, the general population tends to take notice of what a woman wears on TV as opposed to their male counterparts.
One year at Canada AM, when Valerie Pringle was a host, we received a binder from a long-term care facility in Calgary. Upon opening it, we discovered it catalogued what Valerie wore on TV every day the previous year. It marked the days she wore pant suits, the days she wore short sleeves, the days she wore a dress, the odd day she wore a sweater, and the days she wore the same thing, even if it was months apart. Trust me, it's a thing. By comparison, there is the story of the morning show host in Australia who, after one full year, admitted to wearing the same dark suit jacket every day. Every single day. Not one person noticed.
I'm pretty sure, because she's a government worker, she can't negotiate a clothing deal, but it wouldn't hurt a local business to boast a sign saying they are proud to loan Dr Morrison some of the great clothes you see her wearing on TV. Just sayin'.
I wonder if Dr Morrison golfs? I know she and her husband are raising four children, and I'm pretty sure her days off since last March have been few and far between. Even if she takes a day off, where does she go and not get inundated with questions about the pandemic? A restaurant? Nope. The gym? Nope. The mall? Double nope. A walk in the neighbourhood? Possibly, but only if wearing a hat, sunglasses and a fake moustache. But golf? Well, you can go directly from your car to the first tee. And once you tee off you have escaped. Up to four hours of beautiful 'me time' freedom, depending on if you bring a cell phone, which I would advise her not to. I've spent many hours on a golf course with people I know, whom I didn't even know were there. I would advise Dr Morrison against getting a hole-in-one however, because there's generally a lot of hootin' and hollerin' when those occur. So, if you don't want to attract attention to yourself, do not get a hole in one. It's worked for me for years.
So is it the best year of her career or the worst? I don't know. But I do know it's the best thing for us to have her, in this, the worst of times.