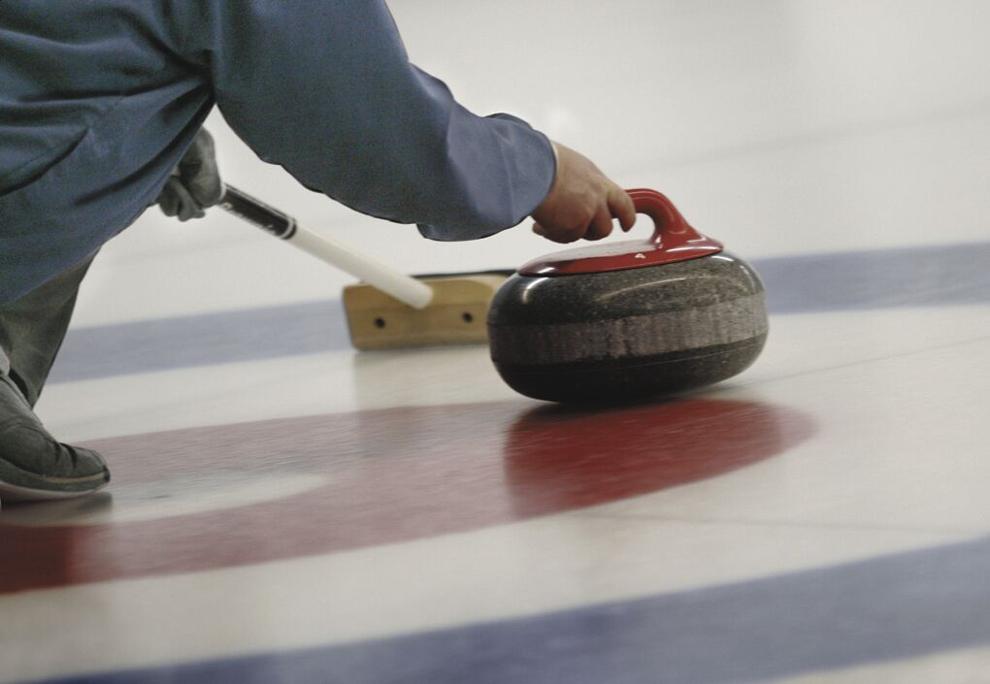 Monday Night Team Night never ceases to amaze me. Howard MacNeill, Preston Higginbotham, Brenda Andrews and Brian Dewling had their game well in hand, tied with the hammer coming home. Their opponents, Scott Annear, Adam Nabuurs, Bernie Holland and Brian Crane were ready for their free drink for losing when Scott went through an almost impossible hole to hit and roll behind the cover to steal the win.
The Lobster Trap Bonspiel in Souris is filled. Talking to head ice maker Travis Coffin and he said the hope was to begin flooding on Monday then shave and pebble on Tuesday. He said they have a few new logos to go onto the ice this year to make it look good.
Just caught the last of the second draw in Souris where Sheila and Glen Coffin were head-to-head again this week. Last week Glen blew away the competition with a six-ender. This week he fell behind with Sheila, all smiles, but that soon disappeared when Glen stole all the way to the end to win. Shelia said the only good thing was he didn't do the 'silly dance' after winning.
Sterling Higginbotham, Ann MacDonald, Tom Perigo and Bob Martin had a tight game Thursday in Montague against Howard MacNeill, Leonard Doyle, Brian Harding and Randy Messet. Sterling didn't hold back in the end. Winning was on his mind.
Trivia saw some new faces this week as well as old. Just a reminder all are welcome to pop by on Thursdays for trivia and the King of Clubs draw.