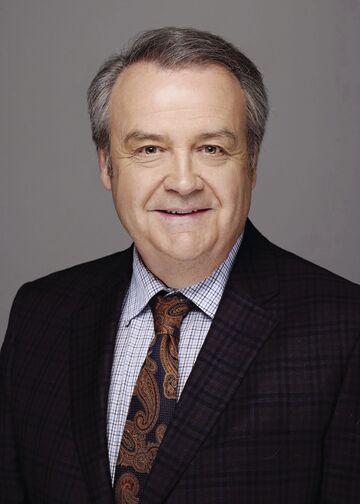 Recently I was unsuccessful in trying to take a soft drink from a bottle through my mask. It wasn't pretty. I didn't mean to do it. Worse? It was my second mask incident in less than an hour involving food or beverage.
I have been involved in hosting the Cape Breton portion of the Christmas Daddies Telethon almost yearly since 2000. I had planned on making last year my last, but when the organizer called and asked for my help this year, I couldn't say no. Since the entire telethon will look drastically different from previous years, including the PEI version, I was asked to head to Cape Breton where I would be involved in taping several interviews and testimonials that will be inserted into the broadcast on December 5th. I was also looking forward to my second 'bubble' trip off the Island since March.
The weather forecast was great so I headed for the ferry. On this day, the ferry was basically empty. Like, let's go bowling in the parking area empty. I got out of my car, masked up, and headed upstairs on the MV Holiday Island. Masks are mandatory on the ferry at all times except when eating. For the first time in my recorded history of PEI ferry travel, there wasn't a single person in line for food, so I grabbed an egg salad sandwich, a cinnamon bun (what else) and a diet soft drink for a quick bite. I had my choice of seats in the seating area, and took a place in the corner away from, well, away from everything. This immediately proved to be a good move. 
I unwrapped my sandwich, and while doing so, got a little of the egg salad on my left index finger. I immediately went to lick it off as one is ought to do. And that's where it started.
I quickly realized I had not licked the errant egg salad off in my mouth, but on the front of my mask. Which is black. Egg salad is yellow. I looked around quickly, hoping none of the other eight people in the seating area saw me. I took my mask off and used a napkin to hand wipe the egg salad away, but now, there was a mark. Luckily I had a bottle of water with me, so I washed it off, and figured the best way to dry the mask would be to put my mask on again, and just breathe out heavily. My glasses fogged up immediately. I was actually sweating when I remembered the washrooms on this ferry had one of those super high-powered hand dryers, so in the end, it was back to normal in about 10 seconds.
After I had finished eating, I looked around and noticed those around me who had also finished had put their masks back on, as did I. I had about a quarter of a bottle of my soft drink remaining, which I left on the table while I checked social media and caught up on the news of the day. Just as we were arriving at Caribou and the announcement was made to return to your vehicle, I thought I would just finish up my drink before heading down. So I grabbed the bottle and took an enveloping swig. Most of it landed on my coat. I was able to clean my mask again in the bathroom on the way out.