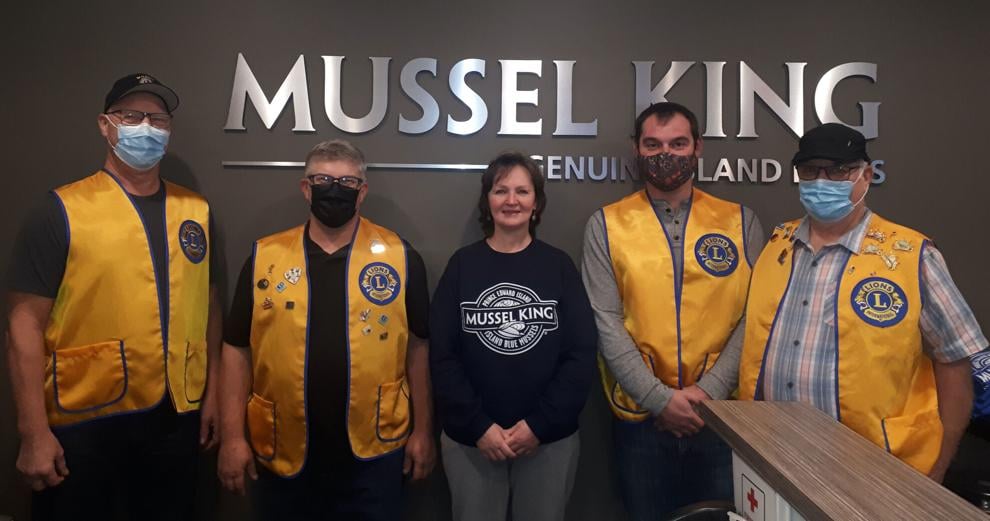 PEI Mussel King recently donated $1,300 to the Morell Lions to go towards their annual Christmas Basket fundraiser. The Lions appreciate this generous donation to assist in their efforts helping local families. From the left are Lion Peter van Diepen, Lion John Deagle, Esther Dockendorff of PEI Mussel King, Lion Kyle Compton King Lion and Lion Frank Trainor. PEI Mussel King is located in Morell.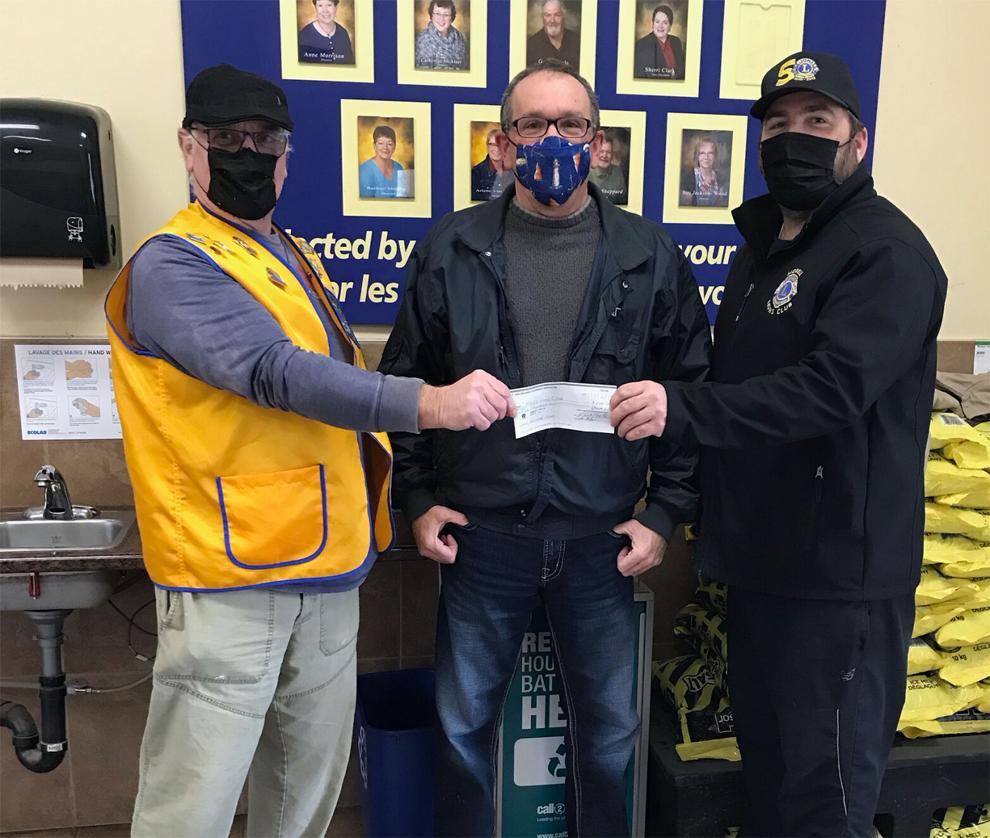 The Morell Lions Club recently received several donations for their annual Christmas Basket project. Kent Poole, with the Eastern Kings Fishermen's Association, centre, presented a cheque for $2,000 to Lion Frankie Trainor, left, and Lion DJ Dunn. The Lions Club extends a thank you to all those who help them out each and every year.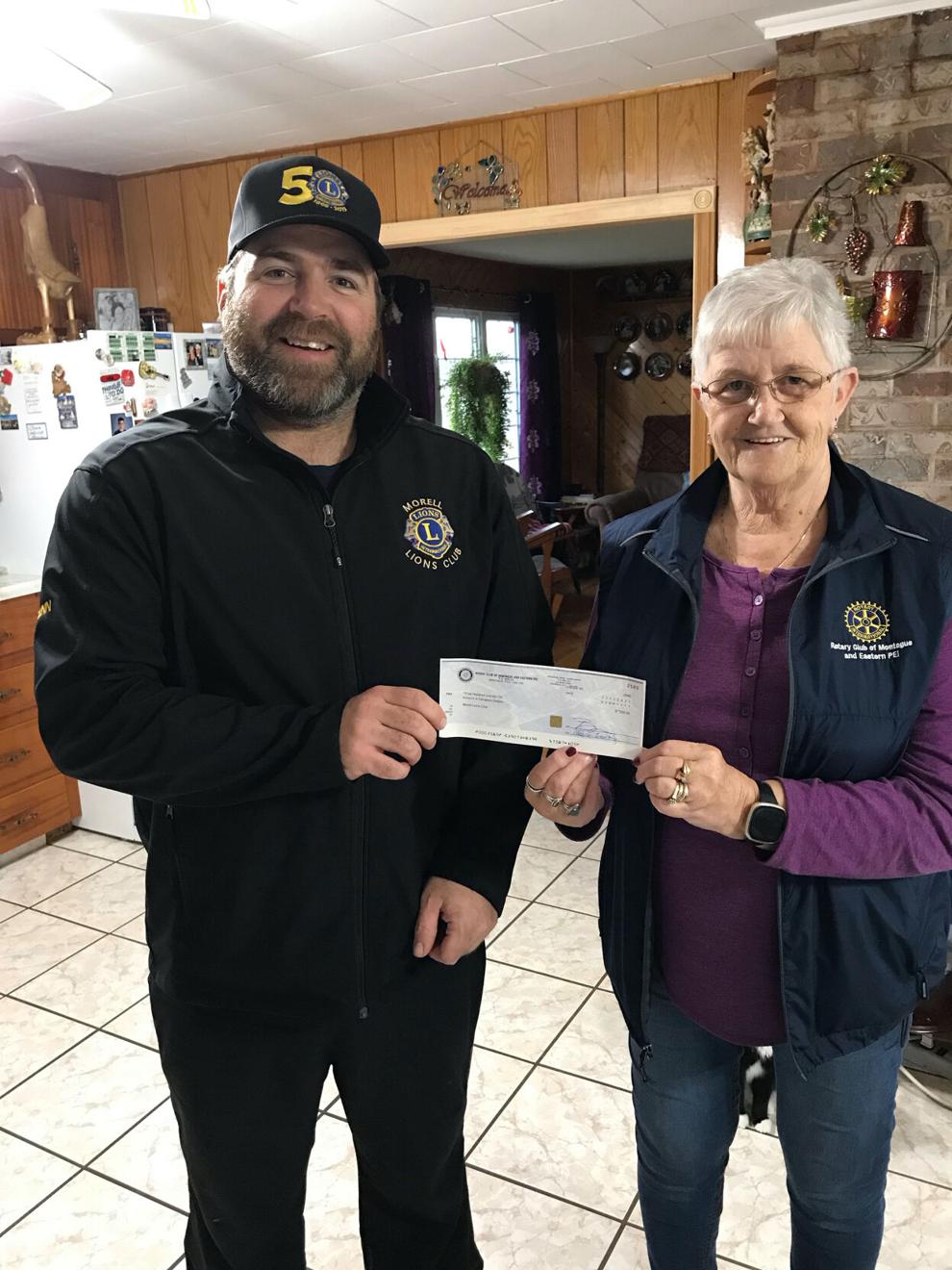 Morell Lion DJ Dunn accepts a donation of $500 from Marion Trowbridge who made the presentation on behalf of The Rotary Club of Montague and Eastern PEI.