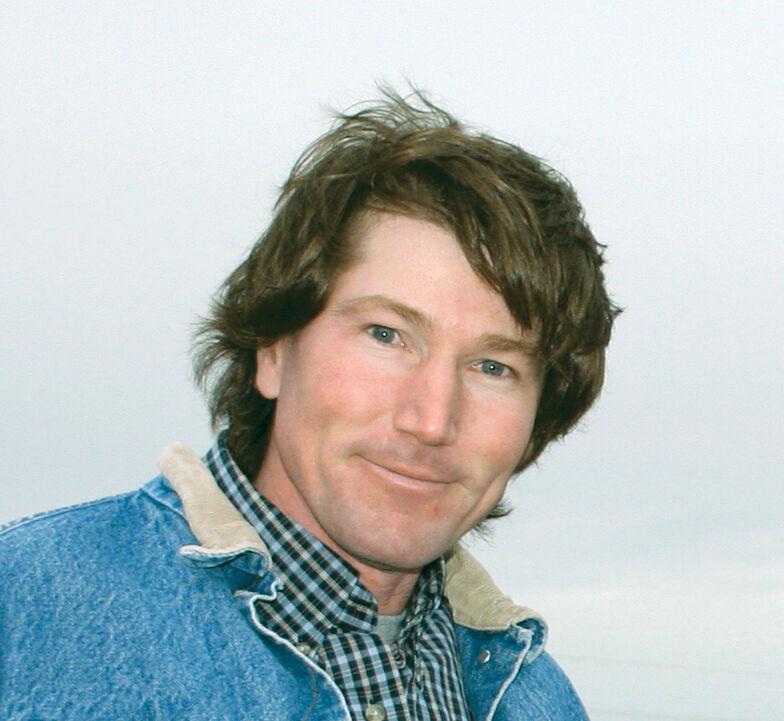 I moved in with Paul and Bronson back in the late 90s. It was shortly after Paul bought and set up his mini home on the Union Road. He was working as a mechanic at his dad, Robert's, garage in Pooles Corner.
Bronson was Paul's white Labrador Retriever. It was hard to say who loved Paul more, me or Bronson, but the truth was that neither of us were model roommates. I was playing the bars a lot back then so I would be coming home at all hours and making a racket. I was also known to swipe the odd Molson Canadian out of Paul's fridge, which he easily could have forgiven ... if I had replaced them!
Bronson was a little more covert about skirting the house rules. Bronson had one golden rule, according to Paul. He was not allowed on the carpet or the living room furniture. His bed was in the entryway to the kitchen, on the vinyl floor. I would often come in after gigs and catch Bronson sleeping on the living room couch. He would give me a guilty look, as I walked by to my bedroom, but I would just leave him be.
"You better not let Paul catch you sleeping there!" I would warn him.
Paul's master bedroom was on the other end of the trailer, but his alarm clock would always wake up all three of us. I could hear Bronson hop down from the couch and trot back out to his bed in the kitchen. He would pretend he had been there all night.
Paul's booming voice would always start my day with a laugh.
"Don't think you're fooling me!" he would bark at Bronson.
"I know you were sleeping in on that couch!" he would scold, as he let the handsome dog outside.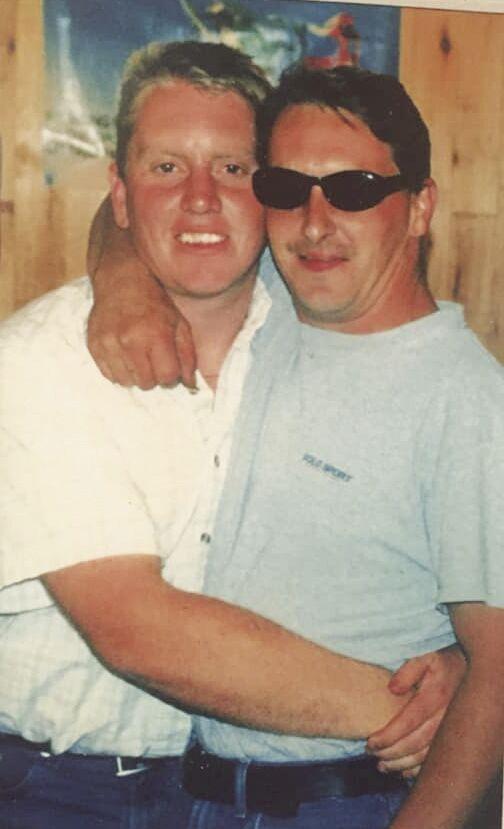 Bronson was the only one who spent much time at the mini home those days. Paul and I both worked long days, and we were away a lot at night as well. I do recall, one rare night, we were at home and chatting in the kitchen. Paul was doing the dishes. All of a sudden, I heard him let out a loud curse, as he pulled a bleeding hand out of the sink.
"What happened?" I asked.
"There must have been a broken glass in the sink, and I cut my finger," Paul explained, as he wrapped a paper towel around the bloody appendage.
"Geez buddy, you need stitches in that," I said, as I got a closer look at the injury. "You better let me take you to emergency."
"No (insert expletive) way, we'd be there all night. I know who I will call to stitch that up for me," Paul said.
He passed me the phone, and asked me to dial his friend, who was a practicing veterinarian.
"Do you have your vet kit with you?" Paul asked, and paused to wait for the reply. "I'll tell you when you get here, just bring in your kit."
Paul hung up without explaining.
His friend arrived a short time later with his medical bag in hand. He was probably expecting to treat Bronson for something.
"Do you have your things to stitch a cut?" Paul asked.
"Yes, why? Did Bronson get cut?" his friend inquired.
"No, I did," Paul said, holding up his hand.
"You're stitching me!" he barked out his demand.
"But ... but ... I can't stitch you Paul," his friend protested. "I don't have any anesthetic for you."
"I have all the anesthetic I need right here!" Paul smirked as he took a big swig from his Molson Canadian.
Paul's friend had no choice but to relent and stitch the hand. I watched in astonishment as Paul sat without flinching during the entire procedure.
I remember Paul coming to me, apologetic, and told me I would have to move out. It seemed he was trading me, the worst roommate he ever had, for the two best roommates he ever had - his beautiful partner Laura and their son Khalyn. I didn't see Paul nearly as often in the years after I moved out. We easily picked up where we left off however, anytime we met up for a chat. Those days and nights from our youth were relived a hundred times.
The cancer took Paul last fall. I messaged my cousin Jeff Quinn and we started to reminisce.
"Paul died October 18, 2020. It was a Sunday morning at 1 am, and I was holding his hand when he died," Jeff said. He really floored me with that one. His statement drilled home what Paul meant, and still means, to so many.
Only a fraction of us were able to pay our respects in the traditional way because of COVID gathering limits. I was too nervous to write about a man so many people loved. I don't know enough words to even scratch the surface of Paul. I just have a few treasured stories and memories of him to share.
I remember Paul as extreme polar opposites within one personality. He could dress down an annoying roommate like a drill sergeant one minute, and flip a switch, and be the best friend you ever had the next. He could scold a disobedient pet, like a cranky school teacher, then turn around and play with him in the back yard like a little boy would. He was tough enough to get stitches through his hand without as much as a wince, but then he was most empathetic and fragile at the same time. I wonder if there was something in that duplicity, which drew so many people to Paul. He was an absolute beast, and I loved him.
The Egg Farmers of Prince Edward Island Close to the Ground concert series continues this Thursday, September 16 at 8 pm, at Kaylee Hall in Pooles Corner. Fiddlers' Sons welcome special musical guest Kelley Mooney. Kelley is a singer/songwriter with the voice, the musicianship and the personality in spades. She is the total package and the real deal. Hope to see you all for a promising night of music this Thursday.