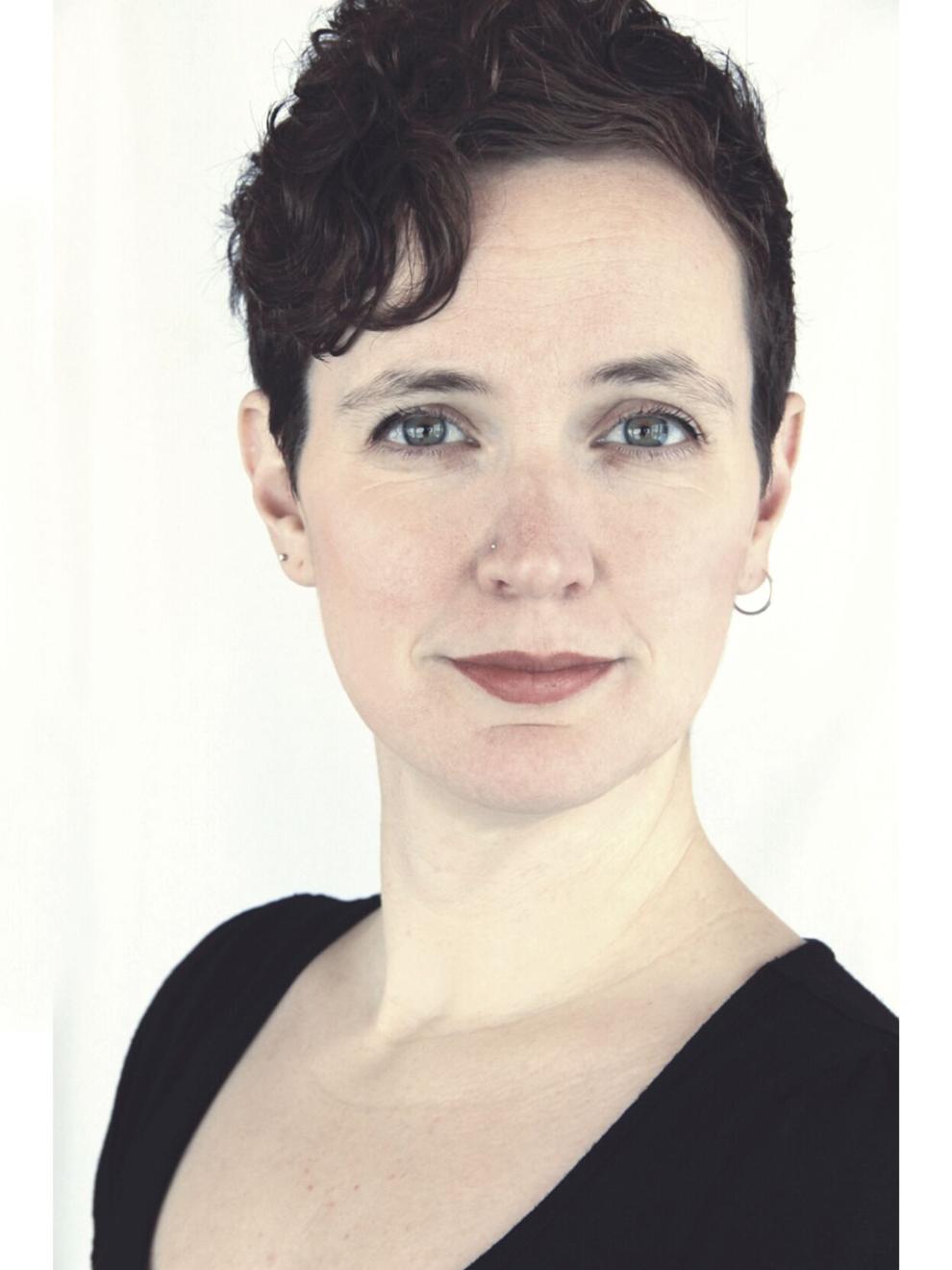 I first met Ariel Sharratt when we were both about 7 or 8 years old, dressed in leotards, taking Don Burnett's dance classes at the TCAP (Town & Country Aquatics Plus). Perhaps we both had aspirations of becoming prima ballerinas, but our career paths went in somewhat different directions. Growing up in eastern PEI, Ariel and I stayed connected, playing in the woodwind section of concert band at Montague High School.
In recent years, Ariel's music has moved away from the fine stylings of high school clarinet (although it does occasionally make an appearance) and offers a soothing and sometimes sardonic balm for the different directions in which the world turns.  
We're delighted to be bringing Ariel and her partner Mathias to Kings Playhouse this Friday, July 23 at 7:30 pm for their first performance in eastern PEI. 
The duo, residing in Fairfield, PEI have released two albums of folk songs under their own names and are the lead behind the band The Burning Hell. 
With The Burning Hell, Sharratt and Kom have toured extensively internationally and appeared frequently in session on BBC Radio; at festivals such as Glastonbury and Mariposa, and have claimed an unofficial world record for performing 10 concerts in 10 countries in 24 hours. 
Saturday, July 24, we're keeping the energy going with a double bill featuring Vince the Messenger and Xclusiv Crew. 
Since making his debut in 2018 with his award-winning album Self Sabotage, Vince The Messenger has garnered critical acclaim within the Atlantic Canadian music scene, widespread national attention, and a growing online fanbase. While his influences vary in era, Vince The Messenger's moody, boom-bap sound is unquestionably that of the future, much of it built with fellow Islander and producer Niimo, referencing golden-era hip hop and carrying layers of personal-is-political lyricism that is timeless. 
The Xclusiv Crew, led by Bahamian choreographer Joe Dames performance is going to be a hype, fun-filled number showcasing all styles of Hip Hop. Featuring Bahamian, Indian and Canadian culture, The Xclusiv Crew bring their styles and energy together to put on an unforgettable performance. 
Our weekly program continues with Haunted Georgetown on Thursday at 9:15 pm. The new tales of history and hauntings will tour you around the town and make Georgetown feel just a little bit eerier! Saturday at noon, another Unalarming Event will take to the Gardens with live music for all who wander by.
This Sunday's Garden Party is part of the closing events for the 2021 PEI Pride Festival, and you'll be greeted with vibrant colours, beautiful music and fun (and sometimes ridiculous) lawn games.
We hope you'll join us for some (or all) of this week's shows and events, or stop by anytime during the week to view our art exhibition Rahma & Friends: Art Will See Us Through or try your hand at brass rubbing.
For more information or to book tickets, visit: www.kingsplayhouse.com, The Kings Playhouse on Facebook, by phone 1-888-346-5666 or in person at 65 Grafton Street in Georgetown.