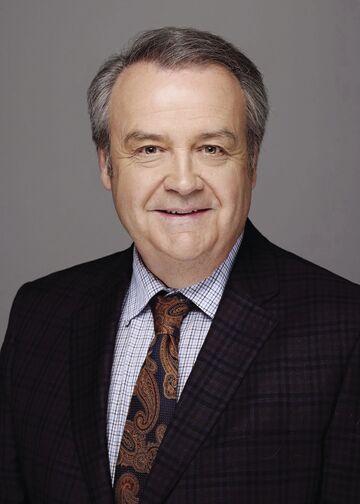 The initial text arrived Friday March 12th at 3:06pm.  Dear friends from Ayr, Ontario were letting us know one of their daughters, and her husband, had submitted an offer on 70 acres of oceanfront land in Goose River. They are planning on spending summers in PEI with their four kids. Great news!   
It's not like these guys were rushing to PEI in the pandemic. The entire family has been here many times, has several friends here, and, somehow, even wrangled a dinner at Fanningbank. PEI has been on their radar a long time.
In these times though, the couple is faced with buying land based on flyover drone video and a few photos. I quickly offered to head up to Goose River and investigate, beginning a series of PEI real estate road trips. I wanted to give them a 'boots on the ground' view of the acreage.
The next day Heather and I headed for Goose River, just east of St. Peters on North Side Road. The land stretched from the ocean back to the road. It was muddy, and we couldn't make it to the water, but took a couple of videos from the road. We headed back and that was that. Until.
Two weeks later, their bid to purchase was turned down by IRAC.  Back to the drawing board. They regrouped and found oceanfront property in Priest Pond. Time for another, PEI real estate road trip! Priest Pond is about 20 kilometres further east from Goose River. I headed out, armed with a map of the 'point' of land they were looking at. I identified a lane which I thought led to the point. Wrong point. Tried another lane, wrong point. And another. I headed east looking for another in the series of seemingly endless laneways to the water.
Pretty soon I passed a couple walking on the road near North Lake. I stopped and asked if they knew where this place was. They recognized me from TV, and we had a great chat. Martin was a lobster fisherman and cruised the area all the time and couldn't identify the point in question. I thanked them and before leaving, Martin's wife, Lorry, suggested Martin give me his number in case I needed a tow. A tow? A red flag went up internally. I left to try another laneway with no luck. But by the time I got back to the main highway, Martin had texted me an aerial map of the area, pinpointing the location. He also invited me to a lobster dinner. Pure PEI.
I didn't make it to the property that day, but returned a few days later, found the lane, flipped on the four wheel drive, and mudded my way out to it. I sent back several videos, and made it back to the main road without needing a tow from Martin.
Next up, land at Point Prim. Time for another PEI real estate road trip! This time I found the property easily. I chatted with the neighbours, but cut that short when I realized there was no forthcoming invitation for a lobster dinner. I sent back more videos. I made two more trips in the following weeks, one to a property near Basin Head, and then back to Goose River where the owner had offered to sever the lot to perhaps make the deal happen.
I found the laneway to the Goose River property but it was blocked by a downed tree. So, I walked the mile or so down to the water. After negotiating the mucky laneway, two muddy farmers fields, and a thicket of trees, I found it. I shot nine videos and slopped my way back to the truck. Clearly I'll need a new pair of Skechers.
It was closing in on decision time this past weekend.  I had looked at four properties, made six different trips to them, made four new friends, washed the truck three times, drove 910 kilometres, sent 40 videos, got invited to one lobster dinner and was involved in sending 853 texts. The likely winner of the PEI real estate road trip? Naturally it's the property in…Launching.