One eastern PEI seasonal business is facing not only another pandemic opening, but has just learned she also has to contend with construction as tenders went out last week to replace the Morell Bridge on Route 2.
Donna Glass has operated Kingfisher Outdoors for over two decades and she is unsure whether her location at the slip beside Rossiter Park will be impacted during bridge construction, which is expected to begin on May 31.
"We'll have to see how much space we will have and whether I will be allowed to set up further into the park," Ms Glass said.
The tender for the bridge construction states the new bridge must be open to traffic by November and  any spring 2022 work needs to be complete by mid June.
As we move into the second tourism season under the cloud of a global pandemic,  Ms Glass and other eastern PEI business owners are still facing uncertainty, but are moving into it with a little more perspective than they had in the spring of 2020.
"Last year the interest of Islanders in canoeing, kayaking and paddle boarding sort of exploded," said  Ms Glass. 
That translated into a "steady busy" season in 2020 she said, noting the lack of out of province tourism was certainly felt.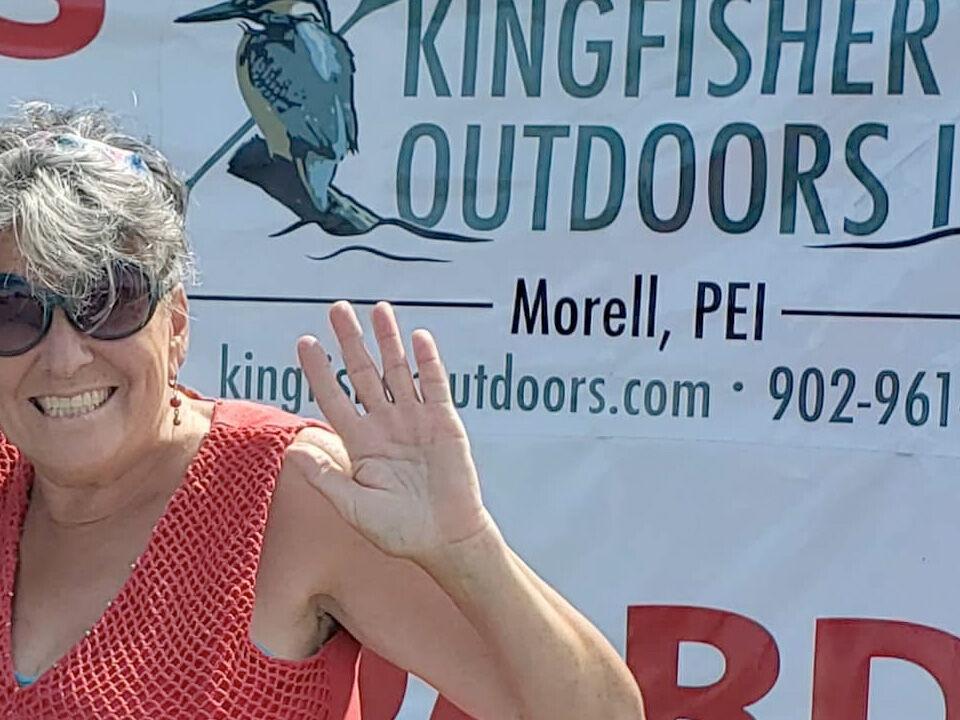 "I have people calling me this week looking to rent kayaks and that has never happened before," she said.
Normally she opens for the season mid June, but, depending on bridge construction outcomes, she is working towards opening for the long weekend in May.
Kingfisher also has bike rentals.
Ms Glass said that side of the business didn't do as well without tourists as Islanders and Maritimers who bike the PEI trails typically have their own equipment.
Souris small business owner Patricia MacLean  said the local support was definitely part of what kept her in operation, but the bubble itself didn't help much. 
"People were coming here and visiting family, they weren't really out and about shopping," the owner of Oh Fudge and the Seaglass Shanty said.
According to Ms MacLean, another aspect of dealing  with COVID for some small businesses is the fact the funding provided by government isn't accessible to all.
"The money we made in 2019 basically carries you through to 2020, but if 2020 turned out to be 80 per cent less sales, what do we have to carry through to this year? Basically nothing," she said.
Despite that Ms MacLean said she will open her two shops in Souris this year and, with the addition of her year round operation at Founders Hall in Charlottetown, hopes to keep going.
Jessica Fritz said they are preparing for a mid June opening at Black & White Cafe and Maritime Marzipan in St Peter's Bay.
"We are hoping it is going to be at least similar to last year where we had wonderful support from locals from all across the Island and the Atlantic bubble definitely did help," Ms Fritz said.
The bubble delay this year is a bit of a set back, but Ms Fritz said all they can do is look towards the other side of the pandemic.
"Ultimately with further vaccination rates across the country maybe at one point later in the summer there will be other provinces allowed as well," she said.
"We'll take it as we can step by step."
Opening last year was certainly a gamble, she said.
The government funding was fundamental in helping them make the decision to open.
"This year we are a little more confident knowing that it won't be devastating," she added.
In fact their experience over the past year has been far from devastating as they have opened up a second pastry shop in Charlottetown.
"I think one of the great things, not only on PEI, is it has made people more conscious of their neighbours and their small business communities," Ms Fritz said.