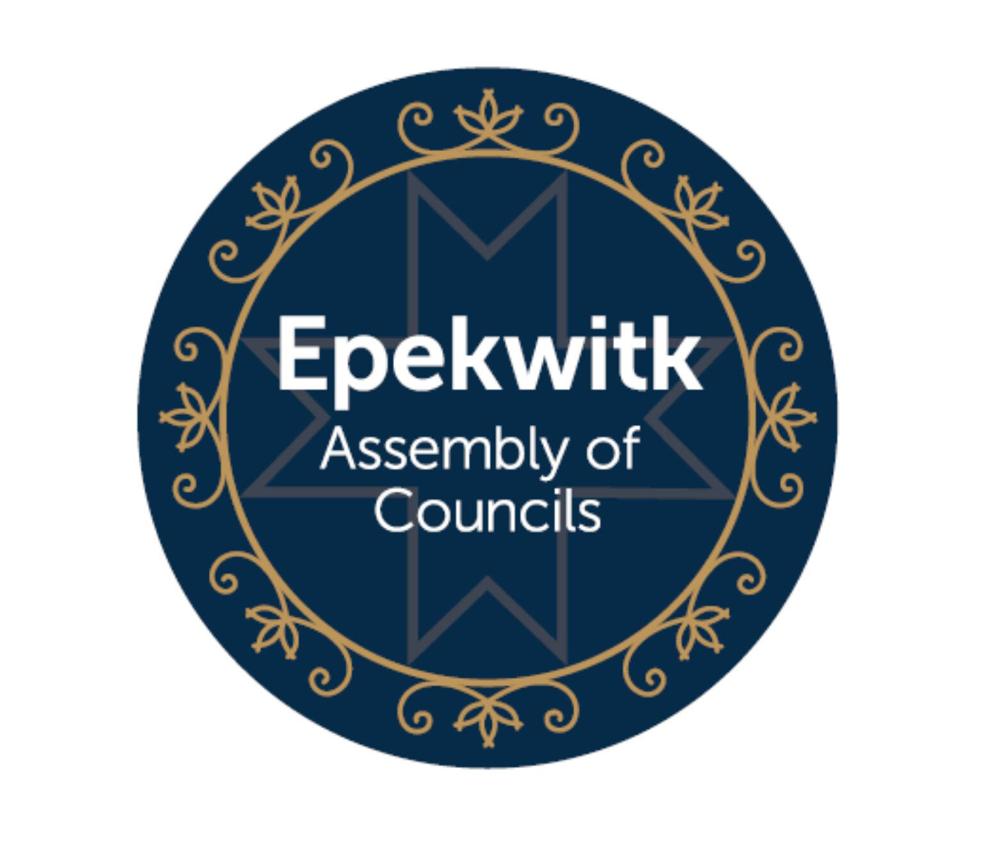 Indigenous communities on PEI will not be deterred from developing treaty-protected fisheries on their own terms, despite recent comments from federal Fisheries Minister Bernadette Jordan suggesting such fisheries be permitted only during regular fishing seasons.
Ms Jordan recently announced that, while the Department of Fisheries and Oceans would begin working with Indigenous communities to develop moderate livelihood fisheries plans, such fisheries could only operate within established seasons already set out by the federal government.
"In effort-based fisheries such as lobster, seasons are part of the overall management structure that conserves the resource, ensures there isn't overfishing, and distributes economic benefits across Atlantic Canada," Ms Jordan said.
That pronouncement was condemned by the Epekwitk Assembly of Chiefs, which includes the chiefs of Lennox Island and Abegweit, for being "blatantly unconstitutional" and in direct conflict with the law.
The chiefs point out they were not consulted prior to the minister's March 3 statement. The Marshall decision does allow for regulation of a moderate livelihood fishery but such regulations can only be justified if supported by evidence.
"There was no data or evidence at all," Lennox Island Chief Darlene Bernard told The Graphic, adding she is aware of studies showing lobster populations are as high as they've ever been.
"(The minister's statement) is a slap in the face to every Indigenous leader," she said. "Indigenous peoples have the inherent right to self-government and self-sustainability."
The Marshall decision refers to a landmark Supreme Court of Canada decision in 1999 ruling that the Peace and Friendship Treaties signed in 1760 allow the Mi'kmaq people to fish in order to support themselves and their families. The decision is named after Donald Marshall Jr of Membertou, Nova Scotia, who appealed his conviction for catching and selling 210 kg of eels during the off-season.
A later clarification from the court stated treaty rights were not unlimited and Indigenous fishing activities could be regulated based on conservation concerns or other important public objectives.
Chief Bernard said the minister's comments go "totally against" the entire principle of Indigenous self-government and undermine the federal government's commitment to reconciliation. She said the minister's comments have essentially persuaded Indigenous leaders to dig in their heels even further to protect their constitutional rights.
The Epekwitk Assembly will soon develop a management plan for a moderate livelihood fishery which could begin this year. Chief Bernard said the Lennox Island First Nation has been collecting feedback from its residents, and while that process isn't yet complete, there is broad support for some type of treaty-protected fishery.
She said it's up to the community to set the terms of the fishery, even if it falls during the established commercial seasons. It's entirely possible, she added, residents will choose to have the treaty-protected fishery during the regular season, but the point of it is it has to be something the people want, not forced upon by government.
"Our management plan will ensure it doesn't have a negative impact on our environment, or on the existing commercial fishery, and is based on good science," she said.
Chief Bernard pointed out a treaty-protected fishery would be essentially "very small," noting the Mi'kmaw peoples have lived by the principle of Netukulimk - take what you need and leave the rest for future generations.
The fishery will be separate from Lennox Island's already-existing commercial fleet, which consists of 29 lobster licenses and a snow crab allocation. Like all other commercial fishermen, the license holders fishing from Lennox Island wharf abide by DFO's terms and conditions.
Chief Bernard said the community has a "very robust" commercial fishing operation and is in the process of building an extension to the wharf but the commercial fishery doesn't fully meet the needs of its people. She points out the community has the same number of commercial licenses as it did when the Marshall decision came out – so having more access to the fishery would greatly help the community.
"(Residents) will be able to have money in their pocket to pay the bills and have a little bit left over to live their lives," Chief Bernard said.
The Epetwitk Assembly is about to launch an education campaign in April to bring home the message that a moderate livelihood fishery won't just benefit Indigenous communities, but the Island as a whole. Chief Bernard said the campaign will roll out in both print and social media, and will explain the issues in a straightforward way.
"When you use words like 'Section 35 of the Indian Act,' or even 'the Indian Act' people don't know what those terms are," she said. "We are trying to (educate) in a way that it's an easy to pick-up-and-understand concept."
She referenced a study from several years ago showing Indigenous people on PEI contribute $70 million to the Island economy. She expects that number to have increased since, and increase even more once the treaty-protected fishery begins. Talking about Lennox Island specifically, Chief Bernard said businesses in nearby Ellerslie and Tyne Valley and communities beyond would also benefit from the economic spin-offs generated by a treaty protected fishery.
The message she wants to send is that both sides benefit when the treaties are upheld.
"We are all treaty people, and we should all be benefiting from those treaties. It's just not there right now, based on access."
When asked if she plans to continue talks with the federal government, Chief Bernard said, "If they want to talk to me, I'm willing to hear them out." But she adds "I find this government does things ... and looks for forgiveness later."
In a statement provided to The Graphic, Jane Deeks, who is the press secretary for Fisheries Minister Jordan, said the department will "absolutely continue" to communicate and work with First Nations and ensure they can pursue a moderate livelihood fishery this season. But the federal government still insists clear regulations be put in place.
"Given that fact that lobster fisheries are all already fully subscribed, and it is an effort-based fishery, some regulations are needed for conservation reasons. Fish and seafood stocks are a finite, shared resource, and DFO has responsibility to manage them," Ms Deeks said.
The PEI Fishermen's Association said in a statement it respects the minister's announcement on sustainability, with association president Bobby Jenkins saying he did not want to make any additional comments at this time.