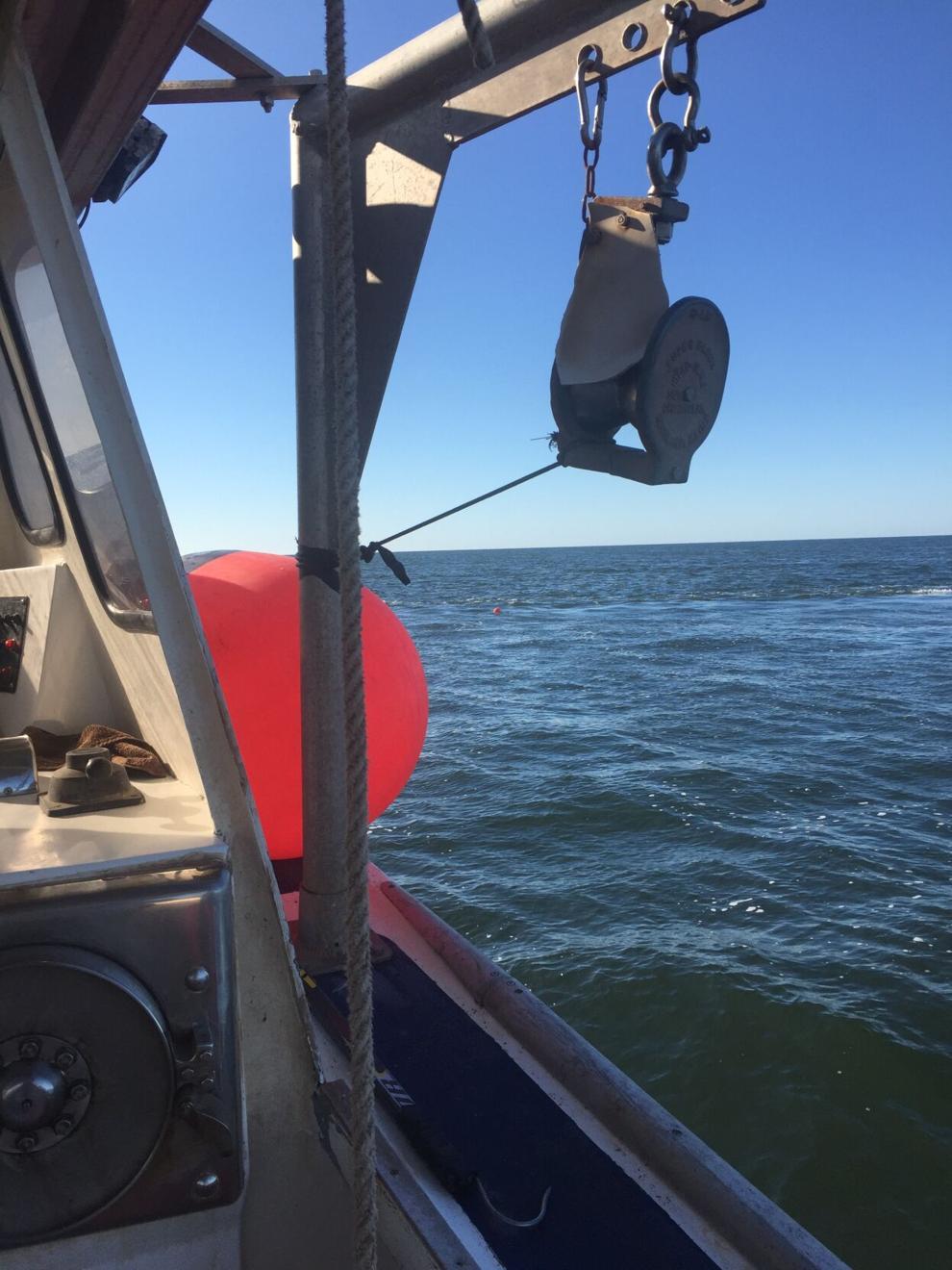 Island fishers teamed up with the PEIFA and Coast Guard last fall to help rid the waters of ghost gear.
Fifteen PEI captains from North Cape to Victoria, LFA25, volunteered to troll the waters in search of stray buoys. They would send the coordinates to fisheries officers aboard three Coast Guard vessels who were executed for retrieval.
Lee Knox, president of Prince County Fishermen's Association, was one of the participating captains.
"The previous year there was a lot of gear left in the water so this year we wanted to be on top of it," Mr Knox explained.
Lobster traps are equipped with a biodegradable mechanism designed to break down after about a month of being in the water, but Mr Knox said a lot of damage can still be done until the twine breaks down. The process typically takes a month.
Because of this, timing of the retrieval is important, Mr Knox said.
"We did one right after the fall season so these traps aren't out there ghost fishing. If the traps are out there they are continually fishing. Lobsters go into the traps, kill and eat each other and it does damage to the overall industry," he said.
The Skinners Pond fisher finds it hard to see so many traps being left behind.
The previous year some of the ghost gear was attributed to tropical storm Dorian, but there was no storm in 2020 and more than 170 traps were retrieved in PEI waters.
"There has to be some charges laid on the people leaving this gear in the water intentionally," Mr Knox said. "I can understand some guys losing a trap or two and they probably get a warning for that, but if you see someone leaving gear out year after year something has to be done."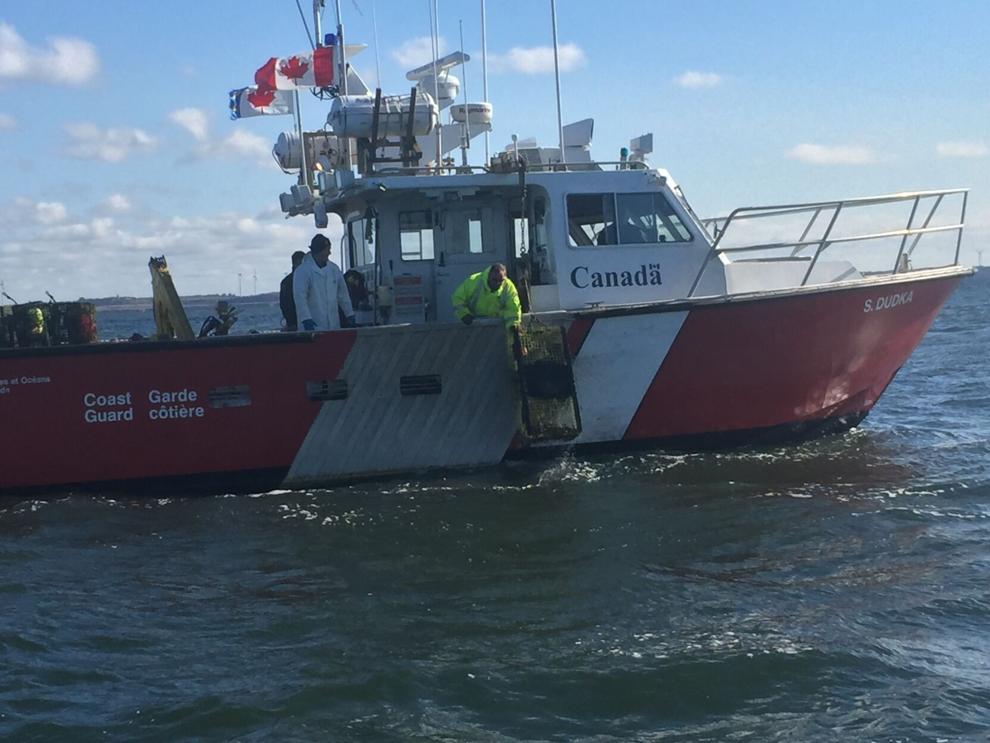 Laura Ramsay, research liaison with PEIFA said enforcement was definitely a consideration when organizing the project.
"It was more so DFO's Conservation and Protection branch that we were working with," said Ms Ramsay who was on board with a volunteer captain.
"We were told there have been numerous investigations regarding the gear left out after the season or might have been unreported lost gear."
Mr Knox said fishers look forward to future cleanups and hope to go further next year.
Even this year after the cleanup was complete there was still rogue gear in the water spotted by local rock crab fishers when their season began.
"Next year we will have to get more fishers on the water to assist and possibly, if DFO would allow fishers who find the gear, to call it in and allow us to pick it up," he said.
Those extra sets of eyes on the water prove indispensable, Ms Ramsay said.
DFO also retrieved gear in New Brunswick waters during this project, but no fishermen were involved.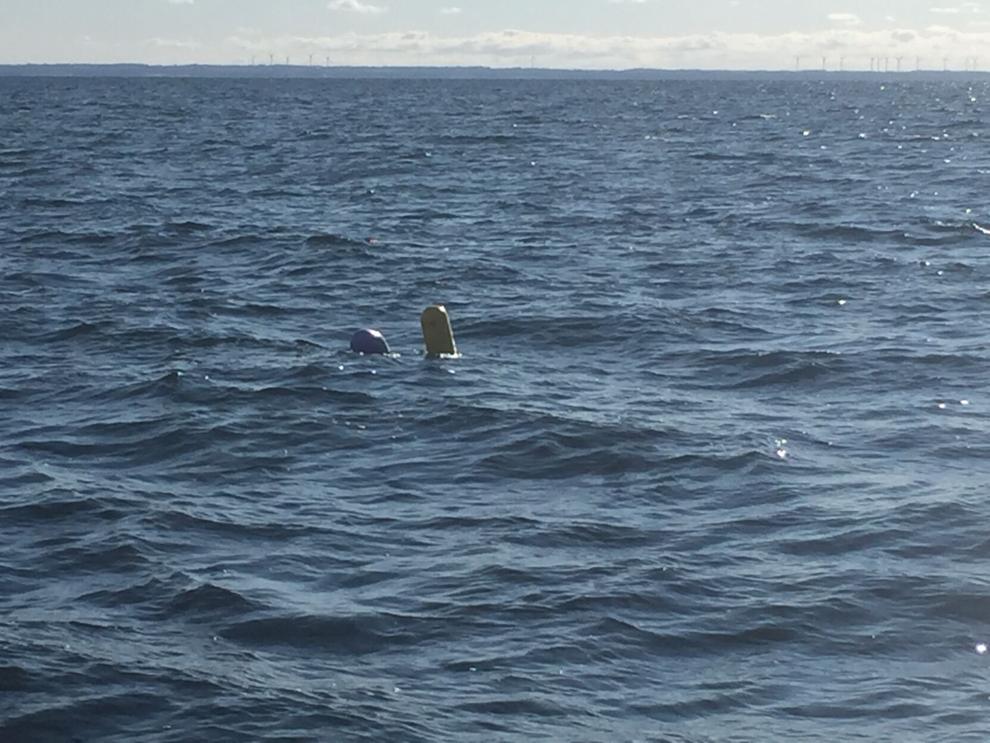 Ms Ramsay said the New Brunswick fishers are interested in possibly joining the effort next time.
"We may look at pulling them in for the fall season and in the spring we have interest from other areas, specifically in eastern PEI in 26A," Ms Ramsay said.
Although this is the first time for gear retrieval in LFA 25, it is something that has been happening in the Western Gulf Region for several years.
Both Ms Ramsay and Mr Knox look forward to expanding the program.