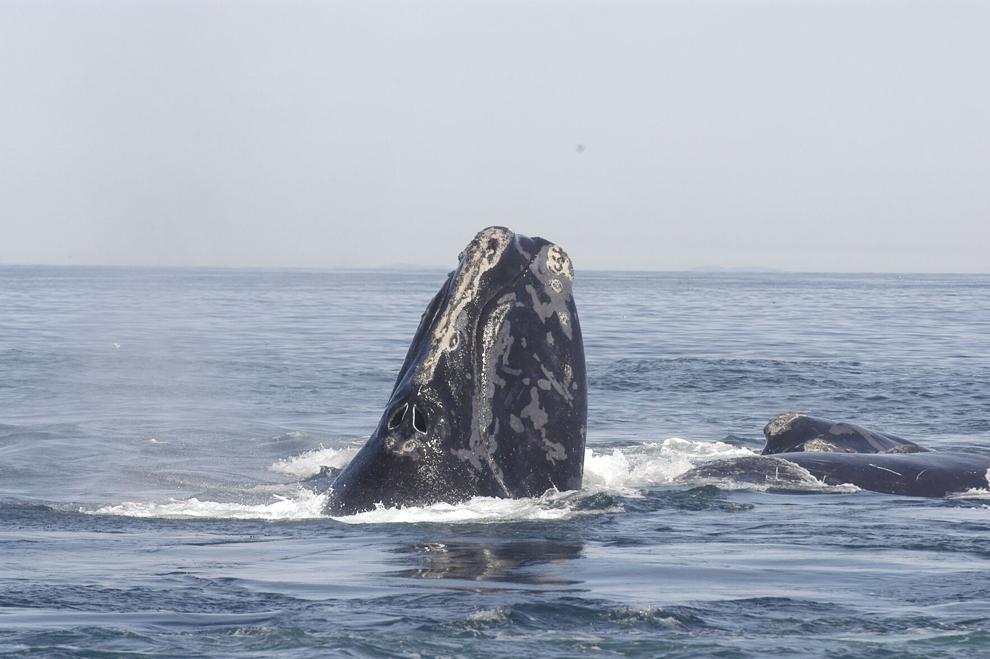 Gear adjustments regarding the North Atlantic Right Whale for the 2021 fishing season are consistent with last year.
Rope markings on fishing gear, first implemented in 2020, are designed to help pinpoint where right whale entanglements in gear take place.
The fact there haven't been any entanglements since the marking became mandatory is positive, Melanie Giffin, Program Planner with the PEI Fishermen's Association, said.
"It is kind of a good news story that we don't know if they are working or not," she said.
According to Barre Campbell, DFO Media relations, there were no North Atlantic Right Whale entanglements or deaths reported in Canadian waters in 2020.
However, there is a plan to follow if an entanglement does occur.
"Any gear that is removed from the animal would be collected for joint examination by officials at DFO and the National Oceanic and Atmospheric Association (NOAA). If the gear is confirmed to be Canadian, DFO's Marine Mammal Response Coordinators would work closely with fisheries officers to determine the origin of the gear, and applicable owners would be notified where possible. An investigation would also take place to determine if the entanglement was caused by any fishery infractions," Mr Campbell said.
In December fisheries officers were involved with the Campobello Whale Rescue Team in successfully disentangling a humpback whale near Grand Manan, New Brunswick.
"The gear was identified as Canadian lobster gear but the exact origin was inconclusive," Mr Campbell said.
DFO has delayed the implementation of a second gear modification which is weak rope. It is rope designed to break at a certain pressure point and was intended to come into effect by the end of the 2021 fishing season. It won't be mandatory for the PEI lobster fishery until the 2023 season.
Ms Giffin said the delay will give the association a chance to test more options.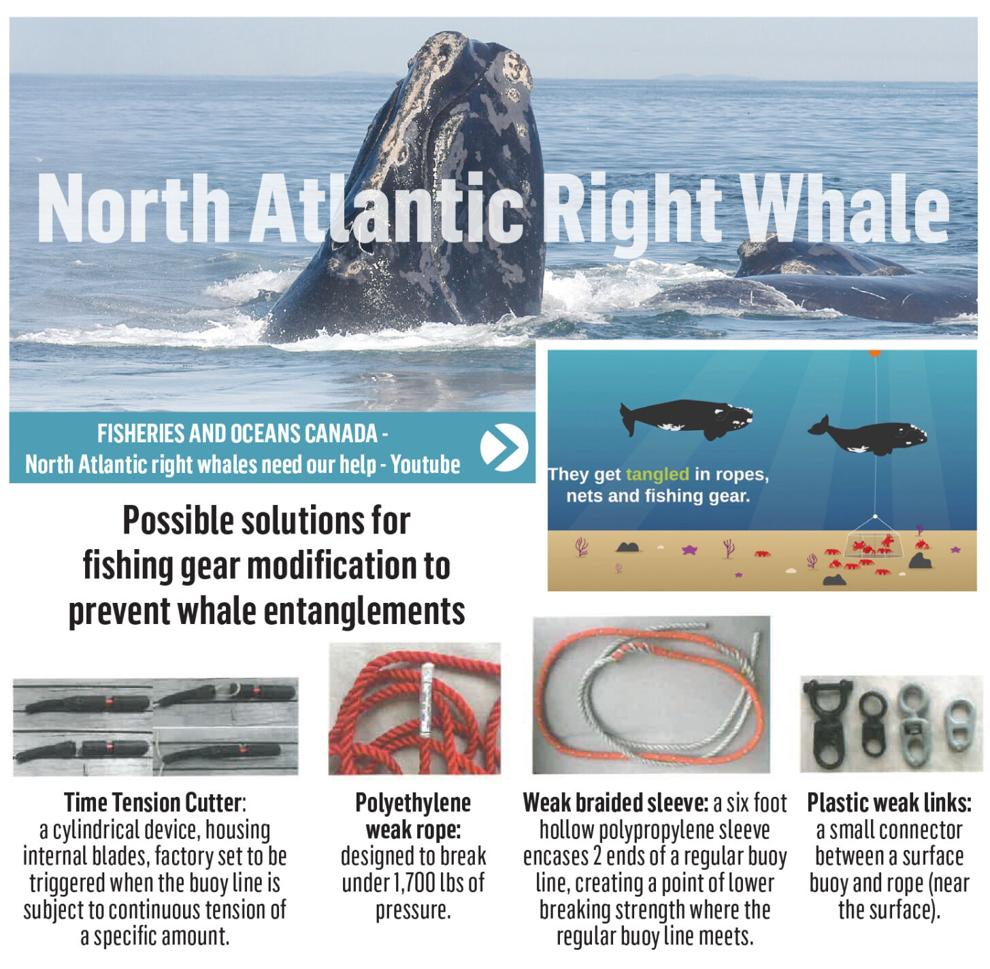 "We weren't going to have enough time to test equipment and weak links to see what was appropriate for our areas," she said.
There are four possible solutions offered by DFO including a plastic link, time tension line cutter, polyethylene weak rope and weak braided sleeve.
Ms Giffin said there are concerns with each method.
"Overall one of the main concerns is how much ghost gear is it going to create, because it's not just whales, " she said.
She points to the possibility of another boat causing breakage or storm tossed gear.
"As much as people may not realize, fishers don't want to lose their gear either," she said.
"It costs money, it's time consuming and they do go out and look for it again, but sometimes if it is from a storm it may get moved too far and they don't actually know where it is."
Last season PEIFA tested the weak braid sleeve.
It was only over a couple of days and the sleeve stretched out a couple of inches on the first day of hauling.
"We don't know how long it would take to stretch out and break," Ms Giffin said.
Even so she said they are looking towards a possible Island-made solution.
"We want something that works for the Island fishery because it is different than other areas," she said. "We fish in very small confined areas here where they may be spread out in other areas. We are definitely trying to come up with something that works for Island fishers and if it is one of these four then we'll give it a try, but there may be an idea out there that a fisher has that we will trial as well."
"Everybody's goal is to have a breaking point on that rope or multiple breaking points that will break at 1,700 pounds of pressure."