For Connie Ramsay, there were mixed emotions about spreading oyster seed in memory of her husband, Jason Ramsay.
"I felt honoured to be able to do it, but I was sad at the same time," she said.
Mr Ramsay, an oyster fisher turned grower, died in February of this year, after being hit by a truck while crossing the road on his snowmobile in Howlan.
When Ms Ramsay talks about her husband, her voice is filled with love. The couple were together for 32 years, married for 25.
"He had a way about him, when he walked in the room, he changed the atmosphere," she said. "He just had an inner light. Anybody that knew him, knew him well. Anybody that came in contact with him had a story to tell you. There's not one person in this town, or even on this Island that doesn't know my husband."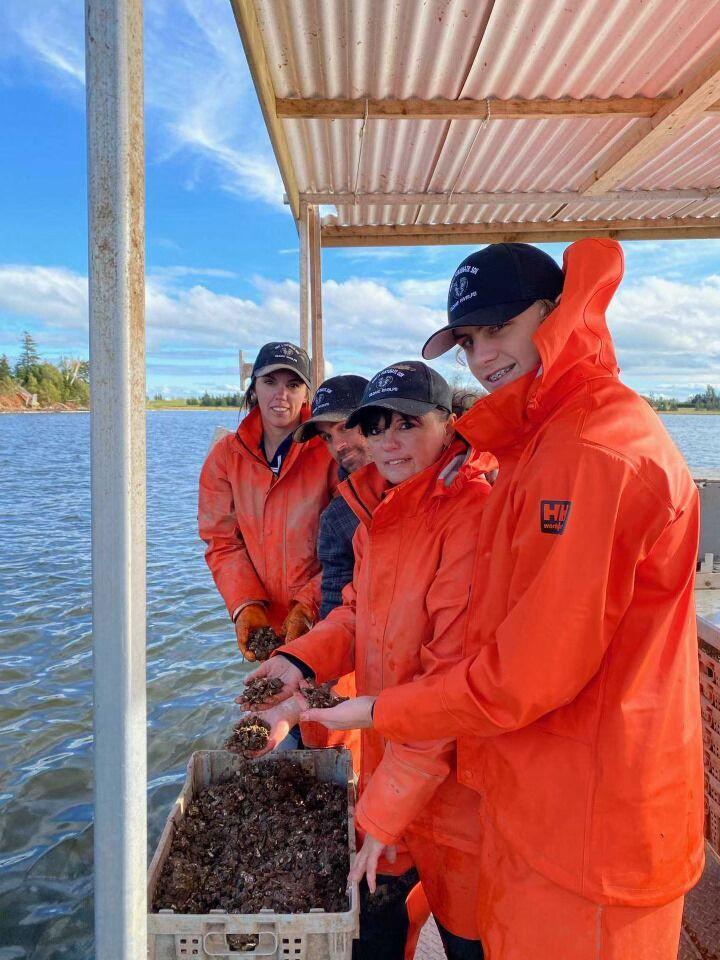 On Oct. 1, Ms Ramsay, her daughter Kaila Richard (Ramsay), son Kordell Ramsay, and Bruce Richard, Kaila's husband, spread 10 trays of spat on the late Mr Ramsay's favourite public fishing ground. Each tray had between 2,000 and 5,000 seed, which will be able to be harvested in four to five year's time.
Along with spreading the spat in Mr Ramsay's memory, something they would like to turn into an annual event, the family is putting a memorial cross at the scene of the accident, and are working to have that intersection of the highway and Confederation Trail made safer.
"Every skidoo driver that uses that trail will tell you the same thing: it is not safe," she said. "My husband was in the middle of the road, already crossing, when he was hit. The truck driver said he didn't see him. I know it's my word against his, but there's no way the truck driver didn't see him. He was in the middle of the road. We want it changed."
Ms Ramsay said her family won't stop in that effort until it's changed.
The Ramsay family is also setting up a hockey award in Mr Ramsay's memory.
"My husband was the biggest hockey fan, every kid in the rink knew him as the Candy Man," said Ms Ramsay. "He gave candy to every kid he could find. Kids loved him and he loved them."
Because the accident happened when Kordell Ramsay was with the Prince County Warriors in O'Leary, the family created the Playmaker Award. This award will be given at the end of the year to the player with the most assists.
"He'd think it would be amazing," said Ms Ramsay. "The kid that sets up the play never gets recognition, so we're going to change that in Jason's memory. We're going to give that kid recognition, because he deserves it."