It was an exciting morning for the Grade 4 class from O'Leary Elementary to learn about fish conversation during a field trip to a stream near Glenwood Pond on June 16.
After a two year hiatus because of the COVID-19 pandemic, the West Point and Area Watershed Association were able to once again host the students for a fun filled event that included an electrofishing demonstration, a falconry experience, a fish release and a lunch of pizza and garlic fingers.
The day began with Peter McMurchy of Island Falconry Service showing off his 18 month old Arctic Gyrfalcon named Ghost. The students asked a lot of questions about birds of prey, with Mr McMurchy patiently answering them all.
Afterwards, provincial fish biologist Rosie MacFarlane and wildlife technician Matt Sheidow greeted the students on a dirt road not far from the pond for the electrofishing demo. They both pulled on a pair of hip waders completed with rubber gloves and boots before Ms MacFarlane strapped on a bulky electronic device onto her back known as an electrofisher.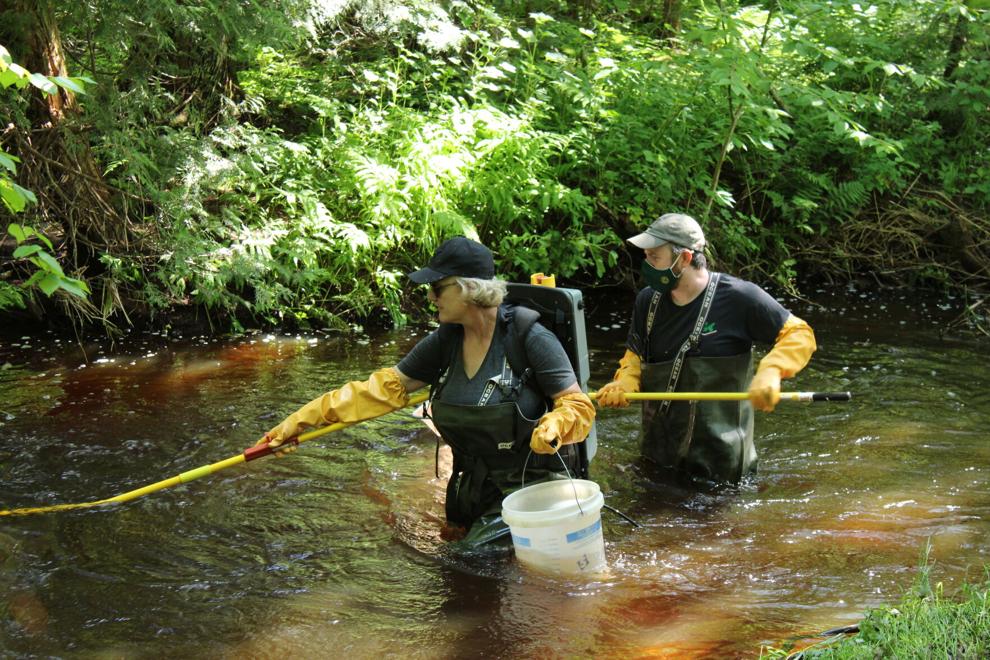 "This is like a generator," Ms MacFarlane explained. "It puts out an electric current through this wand here and we use this to stun fish for a little bit so we can catch them."
Mr Sheidow, holding a net, added fish like to hide because everything likes to eat them.
"Every little rock and piece of wood and stuff in the stream, fish will hide inside and underneath those things and when we turn the electricity on in the water, what it does it contracts their muscles, so it tenses them up, but when a fish muscle tenses up they only do one thing because their muscles tense in a way that makes them swim and it makes them come out from hiding and they get drawn out towards where the electricity is coming from, so when that happens they come out from under the rocks and I'm standing with the net and I can scoop them right up," he told the students.
The fish are not harmed during the process. And electrofishing is done for several reasons, including to help study fish in Island waterways, keep track of their stocks and collect brood stock for hatcheries to help repopulate Island streams.
"It's a main tool for a lot of the work we do around fish," said Mr Sheidow.
It turns out the fish in the stream were plentiful as the electrofishing resulted in Ms MacFarlane and Mr Sheidow catching several brook trout, including two that were a good size. Among the trout was a slimy sculpin, a fish unique to the streams in the West Point area as they are not found anywhere else on the Island.
After the fish were collected, they were poured into large bins of water set up on the bank of the stream so the students could examine them up close before they were returned to the stream.
The two large trout were big hits, while the slimy sculpin not so much.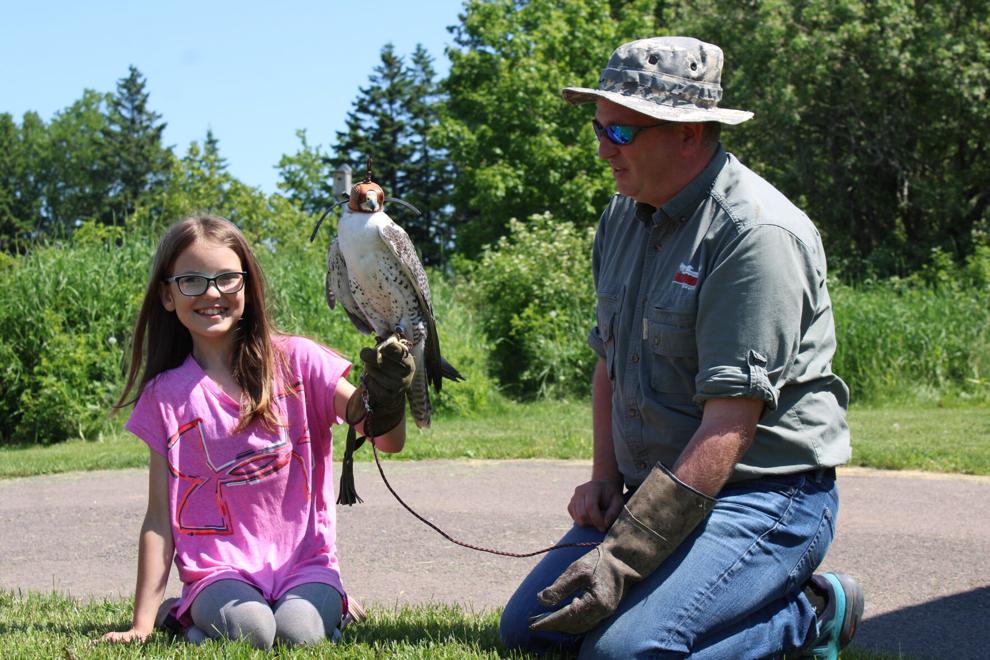 Once finished, the students returned to Glenwood Pond where Mr McMurchy was waiting to teach them more about birds of prey with the help from his Gyrfalcon named Mr G. The students even had an opportunity to have Mr G safely perch on their glove covered hand with the help from Mr McMurchy.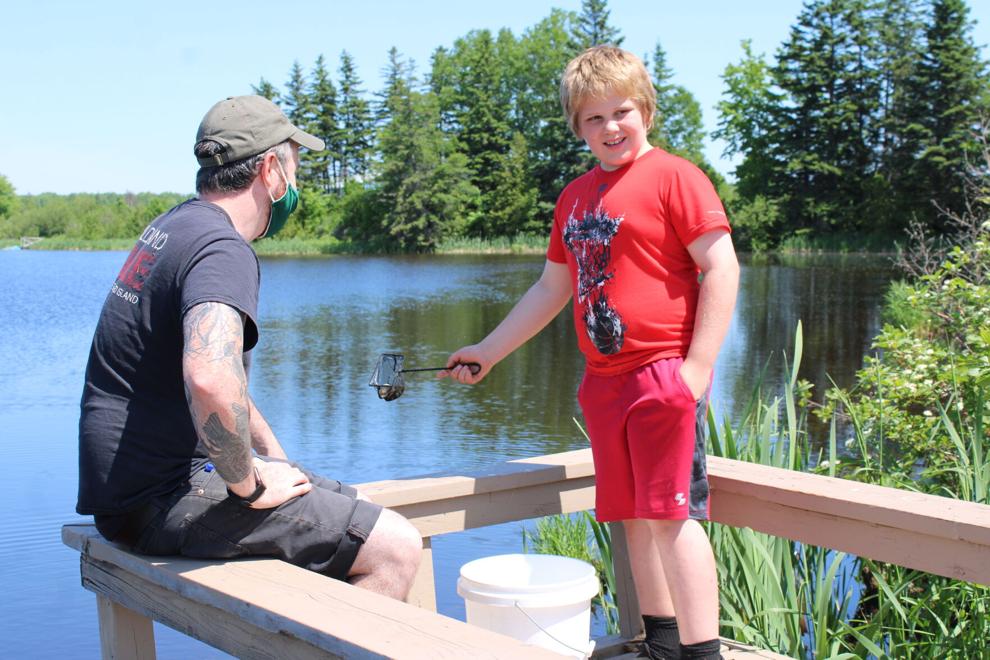 In years past, the Grade 4 class would grow salmon fry in their classroom that would be released in the stream during the field trip, but that wasn't possible this year because of the pandemic. Fortunately though, for an extra special treat, the students got to help Ms MacFarlane and Mr Sheidow release young brook trout into Glenwood Pond to help restock it with fish.
Finally, the event ended with pizza, garlic fingers and juice boxes generously donated by Vinny's Restaurant and O'Leary Farmer's Co-op.
Elton Ellis, coordinator for the watershed group, said it was great to have the students back for this event after two years.