In August, Leroy Hiltz of Greenmount was in southern Ontario not far from the Town of Arnprior visiting his middle daughter and to attend his grandson's wedding.
The 78-year-old was out one morning for a walk on his daughter's road when he came across a wallet.
"I always have my eyes down in case there's a dime or a nickel laying on the ground, just something to do while you're walking," he said. "So, I was walking down the road and there was this wallet laying on the side of the road in the dirt. I picked it up and put it in my pocket and never thought much more about it at the time."
Later on in the day he opened the wallet and saw the name John Wilcox on a driver's license inside.
It just happened to be the day Mr Hiltz and his older daughter, who had travelled with him from PEI, was leaving Arnprior to visit his sister in Kingston, Ont.
"I never paid too much more attention to it and I just stuck it in with the rest of my stuff when I was packing to go down to Kingston," he explained.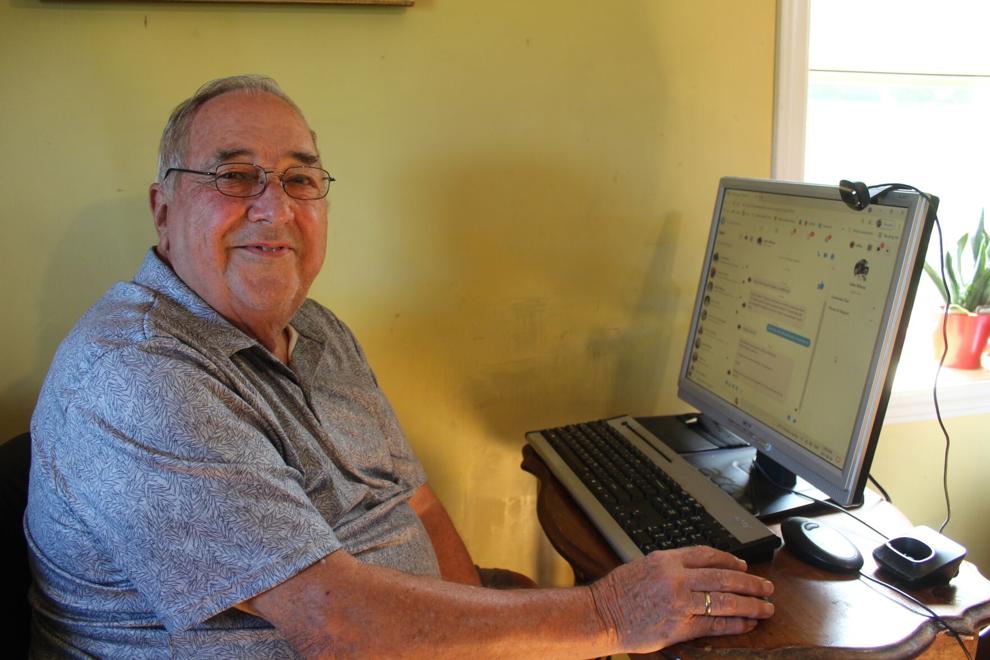 The next time Mr Hiltz opened the wallet was when he had returned to his home in PEI. This time he happened to notice the large sum of money inside.
"There was all kinds of hundred dollar bills in there," he recalled. "I opened it up further to see what else I could find and saw in another place a $50 bill."
In fact, the wallet contained $850, although Mr Hiltz never counted the sum.
As a senior on a fixed income, Mr Hiltz admits that amount of money would have tempted anyone, but he didn't hesitate to first package the wallet up and then take it to the Tignish post office so it could be mailed back to its rightful owner.
A week later, on Sept 8, Mr Hiltz received a phone call from the wallet's owner - John Wilcox of Petawawa, Ont.
Petawawa is about an hour away from Arnprior.
A contractor, Mr Wilcox was doing renovation work on a couple's home who lives in a secluded area not far from the road where Mr Hiltz's daughter lives when he got a phone call from his sister.
"When I was on the phone, I noticed I had cut myself while working," explained the 36-year-old.
Mr Wilcox keeps bandaids in his wallet, so he took it out so he could bandage the cut on his hand and he must have 'absent mindedly' put the wallet down on the bumper of his truck. He went back to work, then packed up to go home and hopped into his truck, not once remembering he had left his wallet on the bumper.
"It must have just blown off from the back of the bumper and by the time I've driven home, I checked my back pocket and sure enough it was gone," he said.
While losing one's wallet is never fun, the $850 in cash inside was for Mr Wilcox's brother's upcoming wedding.
Mr Wilcox said he looked all over for his wallet.
"Your mind goes everywhere, where could I have been, where did I go with my work pants on," he said. "I assumed I left it on my work bench, I called the homeowners and they were amazing and they looked everyday with me for the next week to try and find it and we looked everywhere."
Mr Wilcox tried to stay positive and held out hope the wallet would eventually come back, but probably minus the cash.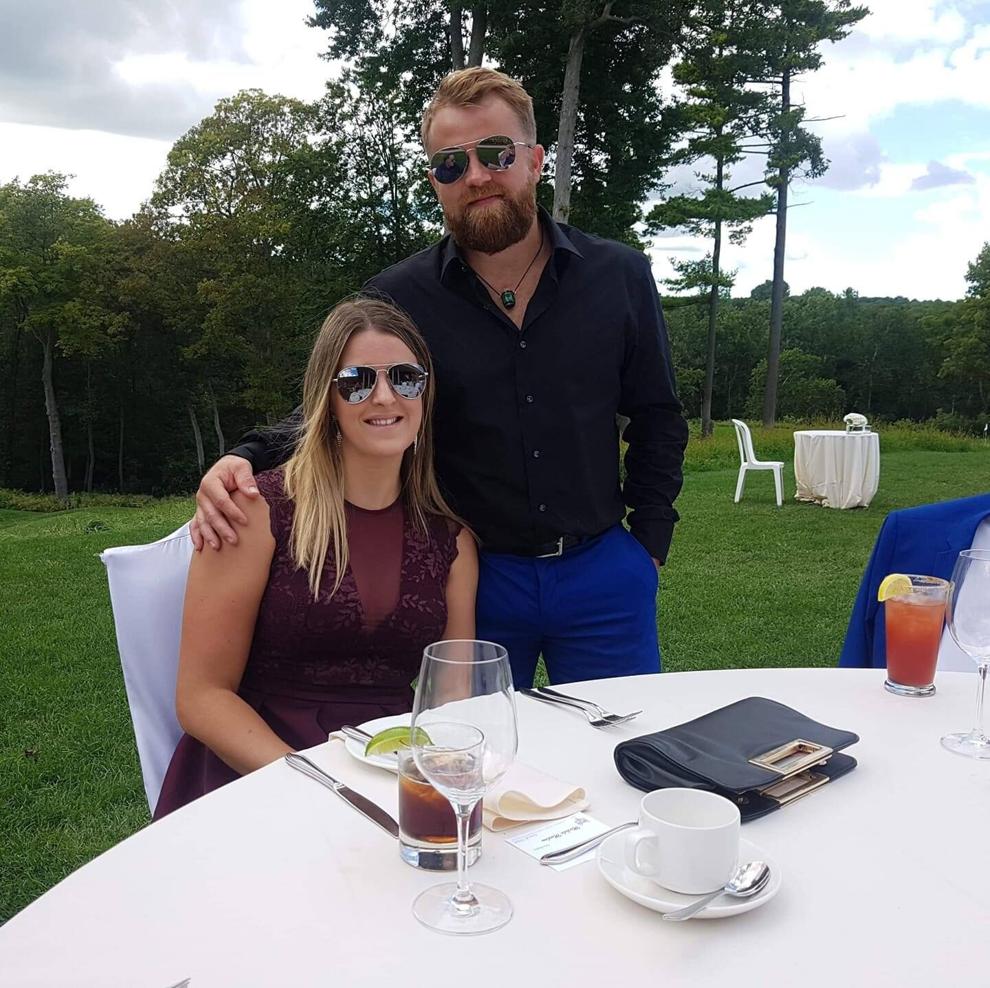 Mr Wilcox said he and his girlfriend checked their mail everyday and then one morning last week his girlfriend was on her way to work.
"I said would you mind checking the community mailbox for me again today so she checked and she comes back and she's like 'Hey check this out' and it's this package," he said. "It was in this big box, it's not wallet shaped at all, and I cut it open with a knife and there's another package inside and I cut that one open and it's getting smaller each time and it's getting closer to wallet size and there's another package, like the Russian doll of packaging, and in that last package, sure enough there was my wallet."
Flabbergasted, Mr Wilcox slowly opened up the wallet and to his further amazement the cash was still inside.
"I always keep a $50 tucked away for emergencies and that was there too," he said.
Thanks to social media, and help from a friend, Mr Wilcox was able to tack down Mr Hiltz and reached out to thank him for returning his wallet.
A social media post Mr Wilcox made about his wallet being found and returned has since gone viral. As a result, Mr Hiltz has been receiving plenty of messages thanking him for his kind act.
"I'm not a great person, never was a great person, just that it wasn't mine," he said. "If something that's not mine, why would I keep it... I didn't do it to get a compliment, I sent it back to him because he owned it."
Mr Wilcox said it would have been easy for any person to decide not to return the wallet, let alone nearly $1,000 in cash.
"It's just kind of neat to be reminded that there's people like that, that don't get much recognition, but kind of deserve it," he said.
Still, the ever humble Mr Hiltz said he's not a saint.
"As far as the money is concerned, of course that would have been awfully handy, but it wasn't mine."