West Prince firefighters were able to contain a blaze that destroyed a garage on a property in Carleton from spreading to a nearby home.
The O'Leary Fire Department received a call about the fire a little after one in the morning on March 31.
The West Point Fire Department was also on scene to provide mutual aid.
O'Leary Fire Chief Ron Phillips said the building, situated just behind the property owners' home, was totally in engulfed when the firefighters arrived.
"The roof was starting to fall in," said Mr Phillips. "Flames were going about 30 feet in the air. It was kind of a wild looking sight."
The biggest challenge facing the firefighters was the proximity of the garage to the property's home and other outdoor buildings.
"It melted some siding on the house and damaged siding on another building as well," said Mr Phillips.
Two trucks were also lost as a result of the fire.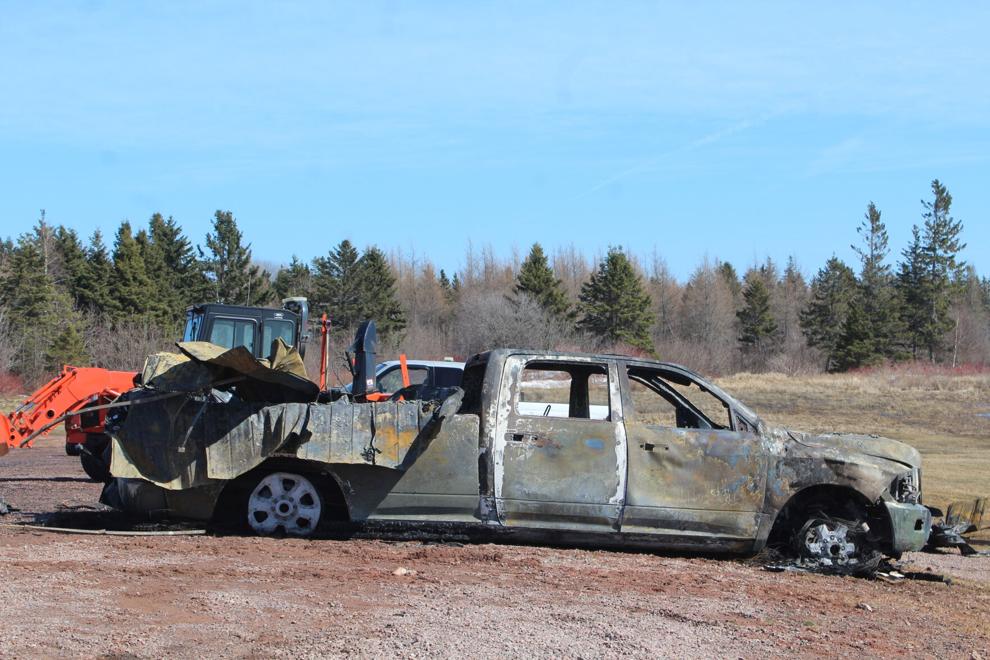 Mr Phillips said it took firefighters about 30 minutes to extinguish the blaze, but were on scene for an additional two and half hours.
"We managed to protect the main house and two other buildings," he said.
The property, located on Route 2, is owned by Donald and Bella Buchanan.
Mr Phillips said the couples' dog woke them up and alerted them to the fire outside.
The Buchanans were unavailable to talk when the Graphic visited the property this afternoon.
Mr Phillips said the provincial fire marshal's office is investigating the cause of the fire, but the blaze doesn't appear to be suspicious.