Residents of the Rev. W.J. Phillips Residence were treated to a mock Tim Hortons drive-thru on St. Patrick's Day, where they could walk up to the kitchen window, order a hot beverage and receive a donut.
These type of events have helped to sustain residents during the COVID-19 pandemic, especially when public health restrictions meant limited contact with family members.
"When things shut down in December again until now, I've kind of had the view that our residents were very fortunate that they were here together," said Executive Director Colleen Parker. "They weren't living in an apartment somewhere by themselves. Staff were doing all kinds of great stuff with the residents, activities, fun things and exercises. They have their own bubble here."
The Alberton facility is operated by Enriched Residential Care (ERC) Concepts Ltd, a non-profit, registered charity. ERC has eight assisted independent living apartments and 30 community care rooms.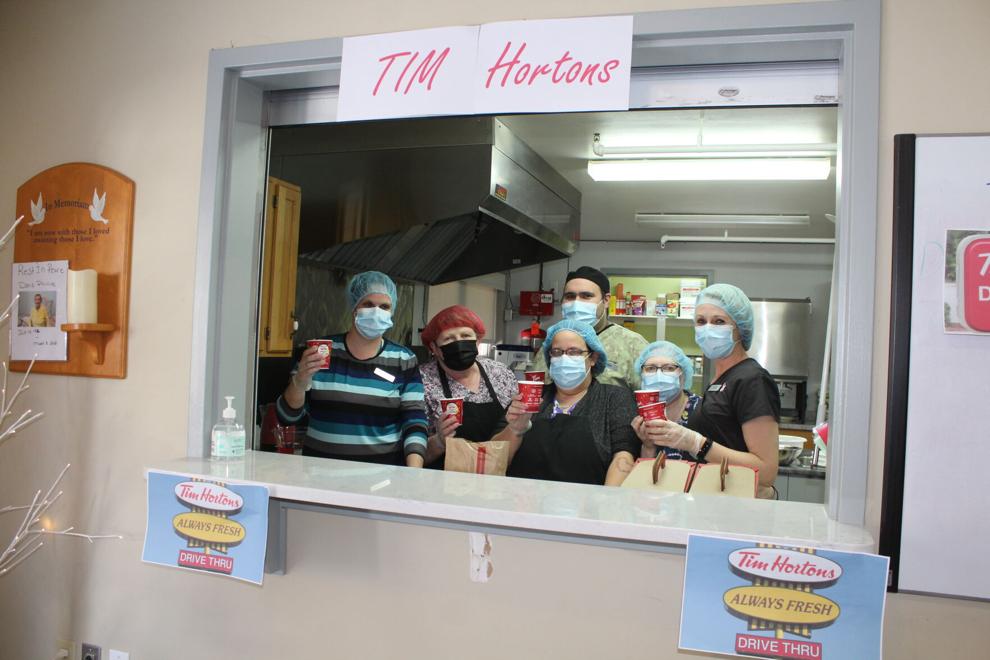 Ms Parker said some who are considering moving to the residence, particularly one of the apartments, can sometimes be hesitant, feeling they are not ready for that type of change.
"I always say our apartments are like any other apartments except with benefits," said Ms Parker, using the example of the drive-thru as one of the fun activities residents of the facility have the opportunity to participate in. "Sometimes there's a myth about moving into the apartments... It's not moving into long-term care."
Ms Parker said people who live independently can live in the apartments.
"We don't provide care in the apartments, but they can benefit from all the activities and entertainment," she said.
Ms Parker recalls how one woman was not keen on moving into one of their apartments.
"She wasn't very happy about it, she had lived in home for 65 years, her husband had passed and her family just didn't want her living in that big house another winter by herself and within two weeks she just couldn't believe why she didn't do it before," she explained. "This place very much has a family feel."