Supporting local means helping important businesses like Maple House Bakery and Café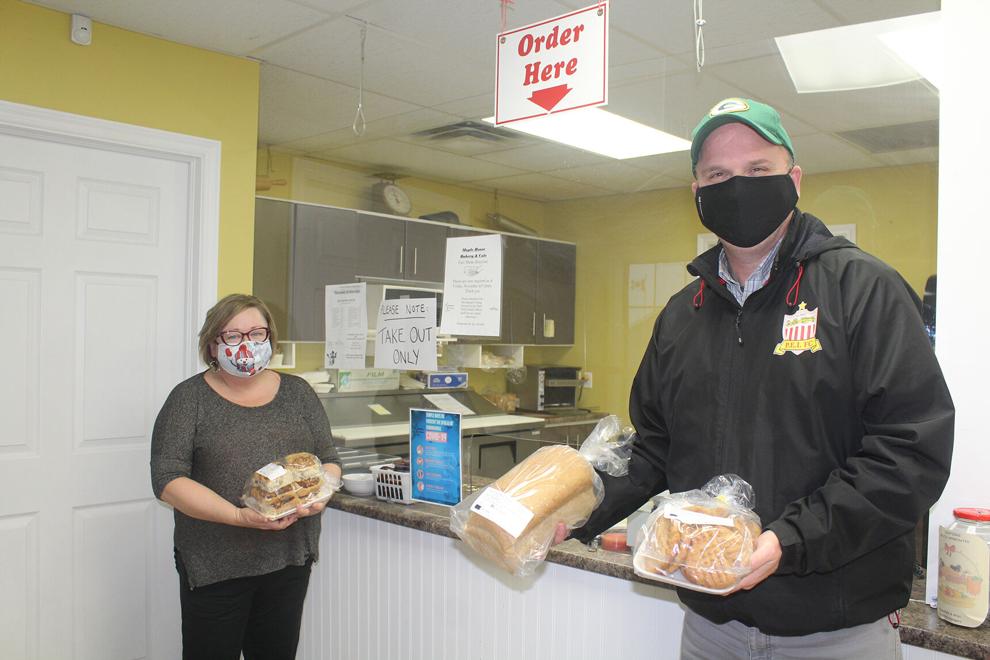 Small businesses are the life blood of communities, says the executive director of Community Inclusions.
The non-profit organization that assists adults with intellectual disabilities operates the Maple House Bakery and Café in O'Leary.
Kevin Porter said small businesses are community focused by offering both local employment and providing important services. But in their case, the bakery and café also provides employment for the clients of Community Inclusions.
"They are a big part of what we do," he said.
Maple House right now employs three full-time positions and one part-time in the café. One full-time baker and a bakery and café manager.
"Then we have our clients that provide a supportive role, whether they are baking or packaging or bussing tables," said Mr Porter. "It's a little different now, but under normal circumstances that's their contribution."
Mr Porter said the first COVID-19 lockdown in the spring was tough for the bakery and café.
"There was very little known about the pandemic and where it was going to and what the affects were," he said.
The bakery and café shut down in the latter part of March and reopened in mid-April.
"We tried to operate it, but we just couldn't, so we had to shut down," explained Mr Porter. "Our day services shut down, we stayed open with the bakery and café and then they shut the in-dinning down and then they said you could do take-out and at that time, when didn't have plexiglass right off the bat, we don't have a drive-thru window, so we felt we couldn't do it safely."
With the public health measures of mandatory masks, installing plexiglass, social distancing, Mr Porter said the business feels better they can weather the current temporary public health restrictions that went into effect this week.
"People can still come in to get their baked goods because of those measures," he said. "Like everybody else, we feel a little bit better. Until there is something we can't do safely, we're try this route."
Mr Porter said if the current restrictions really cuts into their revenue, they might have to make some really difficult decisions.
"Although we're a social expertise, we still operate in a business manner because we still want to bring in dollars to pay for our expenses," he said. "We're going to take it day by day now, but what we learned before has differently helped this time around."
Once the bakery and café reopened, the support from the community returned quickly.
"Our revenue has been decent, with all things considered," he said. "We've been busy."
And the goal right now with these current restrictions is to stay open as long as they can. That's why supporting local businesses matters more now than ever.
"We are locally owned and operated," said Mr Porter. "One thing about our organization is we provide support and services to adults with intellectual disabilities in the region and our Maple House Bakery and Café is part of that... If we can keep our dollars in the community and help them go towards those types of programs, we certainly appreciate it."
Mr Porter said if people can support local that would be great.
"Local businesses have been really stressed during this COVID period, and some of them might not survive and that's a shame," he said. "Our small businesses are economic drivers in the community and in a lot of cases the life blood of the community."