Kearon and Allison Handrahan of Tignish got an extra gift this holiday season with the early arrival of their new son, Eamon, in the wee hours of Christmas morning.
"My water broke 20 minutes after we put our other son to bed Christmas Eve, and all of a sudden it was like, bang, we need to go to the hospital," said Ms Handrahan. "It was pretty surprising. I know they can come at any time, but I only have one other child, and he came on the day we scheduled him in. I'm used to following my appointment schedule."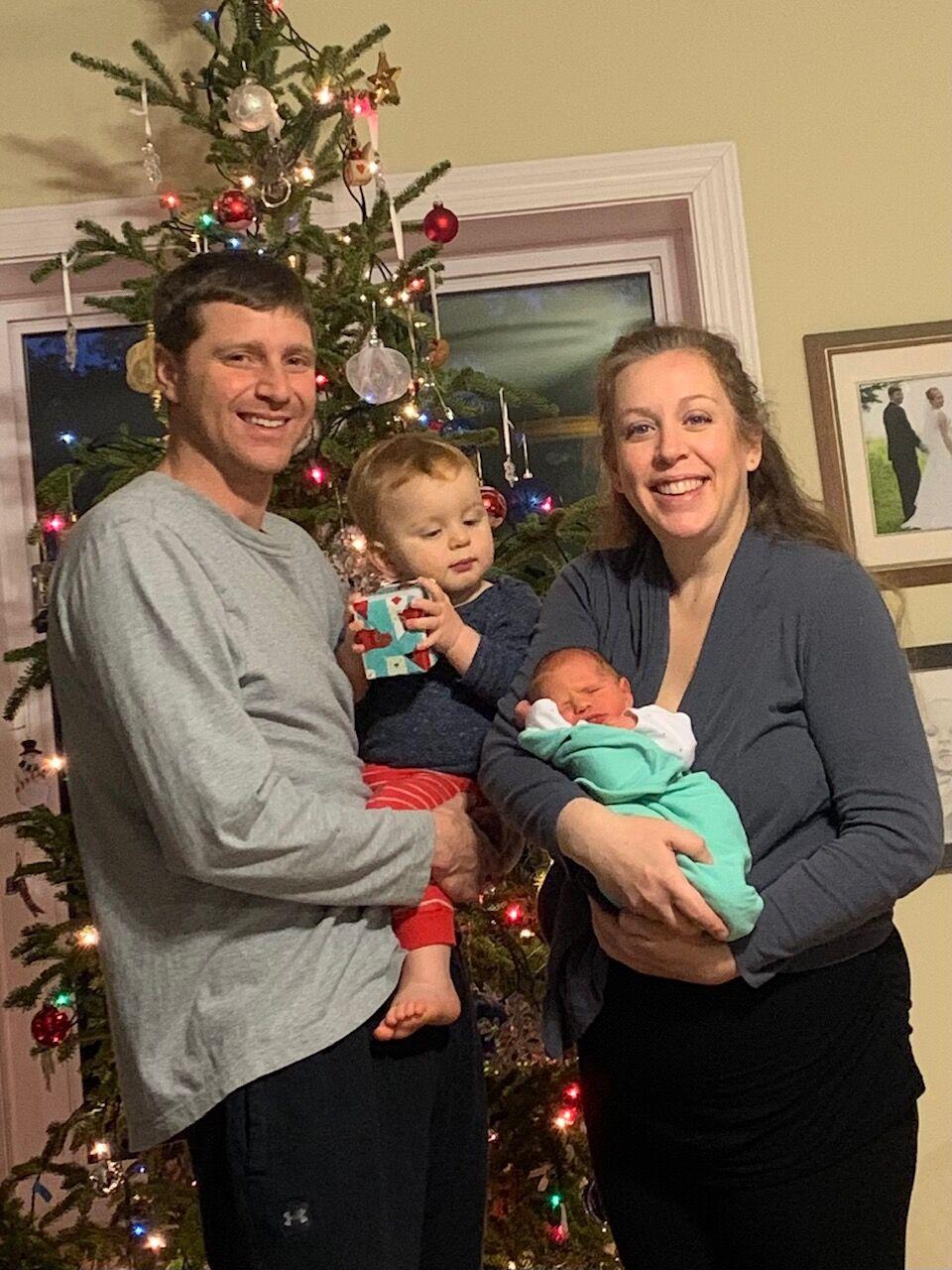 Baby Eamon's original due date was Jan. 13, though he was scheduled to arrive on Jan. 6 via C-section , much like his brother, 18 month old Arlen was, as there were concerns Ms Handrahan could have serious complications if she went into labour. The plan was for the surgery to occur a week ahead of the due date to not only give him lots of time to grow, but also mean a safer delivery.
"When you're pregnant and you're expecting, or you have a little one, you're always careful of germs and things like that," said Ms Handrahan. "It's very different when you go into delivery. The hospital staff did everything they possibly could to keep you informed of what you needed to do, or what had changed since the last appointment."
While the family arrived at the hospital Christmas Eve, they had to wait for the surgery team and prep for the surgery while waiting to find out when the surgery would be taking place. Finally, at 3:14 am on Christmas Day.
Along with being early, Eamon's birth was different from Arlen's in a few different ways. For one, Ms Handrahan's family is from Nova Scotia, and weren't able to travel to the Island to see the new family member in person due to COVID-19 travel restrictions. Another issue is the fact that Mr Handrahan has Crohn's Disease, and is on immune suppressors. Ms Handrahan said even on a good day, the family isn't comfortable being in a location people go to when they're sick.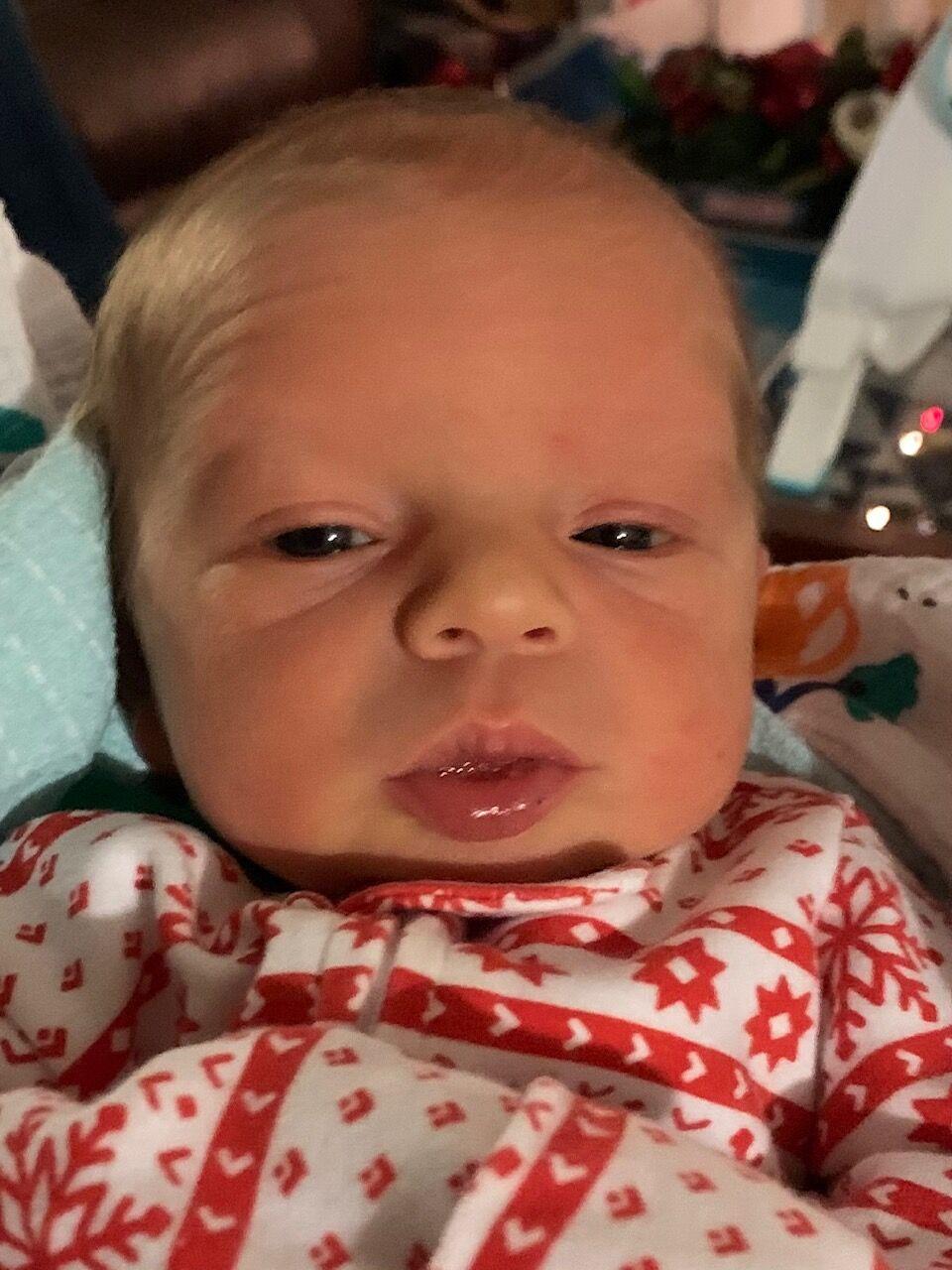 "Because of my husband's condition, he didn't really stay in the hospital with us," explained Ms Handrahan. "He was there for the delivery and I stayed the extra days in the hospital by myself with the baby. He came home shortly after the delivery to take care of our son and kind of protect himself as well. It's really nice that we're all together now."
Ms Handrahan had been told from friends and acquaintances she might be sent home early because of the pandemic, but hospital staff were very adamant in making sure it was as normal an experience as possible. She said the doctors and nurses let her know that childbirth isn't something that should be in and out of the hospital as quick as possible, and as much as it wasn't a normal experience, they really tried to keep it as steady and as typical as they could.
After three and a half days the family returned home, where they remain in contact with the Department of Public Health to keep track of how Eamon is doing. Ms Handrahan said the department has been in contact mainly via phone, and the only thing they haven't been able to do yet is weigh him, but he seems to be thriving and doing very well.
Arlen, meanwhile, is both suspicious and curious about the new addition to the family.
"There's a lot of little noises coming from the other side of the room and he's not too sure what they are, but there's lot of smiles," said Ms Handrahan. "He's only 18 months, so we weren't expecting a welcome home speech or anything, but he's doing pretty good. We let him look at him. He's 18 months and he's a pretty big lad, we're nervous to open the gates of physical contact, but soon they'll be thrown in the ring together."