Residents of the Tignish Seniors Home got to enjoy a touch of the tropics with a Hawaiian night on April 20.
"It was discussed between myself and the Administrator Lorianne Keough," explained Alicia Shea, activities director at the Tignish Seniors Home. "Lorianne had went to Hawaii a few years ago and the residents thought it sounded like a beautiful place to go so we thought, why not bring Hawaii to them?"
Residents were welcomed into the dining room with an 'Aloha' sign across the entrance, and the room was decorated with bright pink, blue. yellow, and green. Brightly coloured flowers and pineapples decorated the walls, and a small tiki bar was set up in a back corner. All residents received a lei, and the women all received a flower in the hair as well.
Non-alcoholic Piña coladas were served, along with fruit kabobs and veggie cups, with entertainment provided by Edith Gaudet and her group of singers and fiddle player.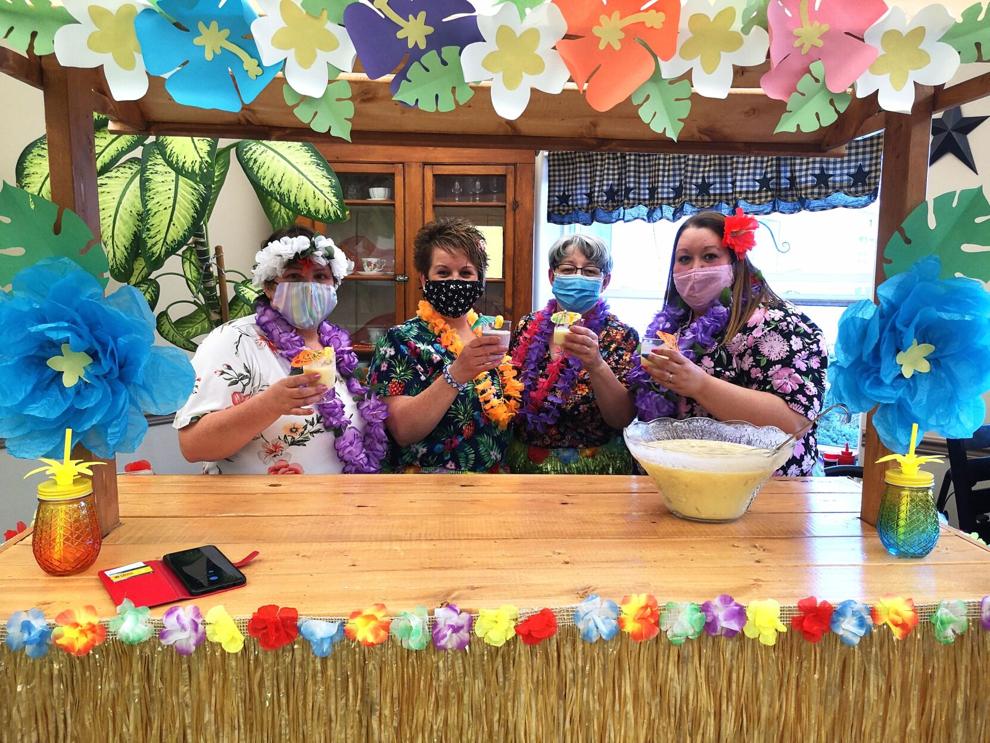 Everything was kept very hush-hush from residents beforehand.
"There was a lot of excitement when they saw the Tiki bar and the staff dressed as hula girls," said Ms Shea. "A lot were quite surprised, they knew we were having an event that evening but they didn't know the details of what would take place. They were still talking about it the next day."
Ms Shea said the residents have been basically confined to their home since the province's lockdown measures were initially enacted in March 2020. With the restrictions in place, staff haven't been able to take them on any of their usual outings, and felt residents needed a little extra excitement in their lives.
Staff hoped the event made residents feel like they were sitting on a beach in Hawaii, enjoying their drinks.