Laurie-Ann Waite is disappointed the Maple House Bakery and Café in O'Leary won't open on Sundays anymore, but because of a lack of staffing, it's something that has to happen.
As a result, the site manager said the decision has been to close on Sundays for the time being.
"Right now we're just barely able to continue opening seven days a week," she said. "It's definitely going to impact business. Sunday is normally one of those busy days here, with people coming in for breakfast. We still have a lot of tourists around, and when they come in on the weekend, they want breakfast, whether it's at 11 o'clock or one o'clock - we're definitely losing money on that end."
Staff shortages is an issue being felt by businesses both in the province and across the country over the last year.
Typically, five full-time employees would be working at the bakery and café, but that number is currently down to three, plus two part-time employees.
At Saunders' Variety in Alberton, there would typically be six staff this time of year. Currently, that number sits at three.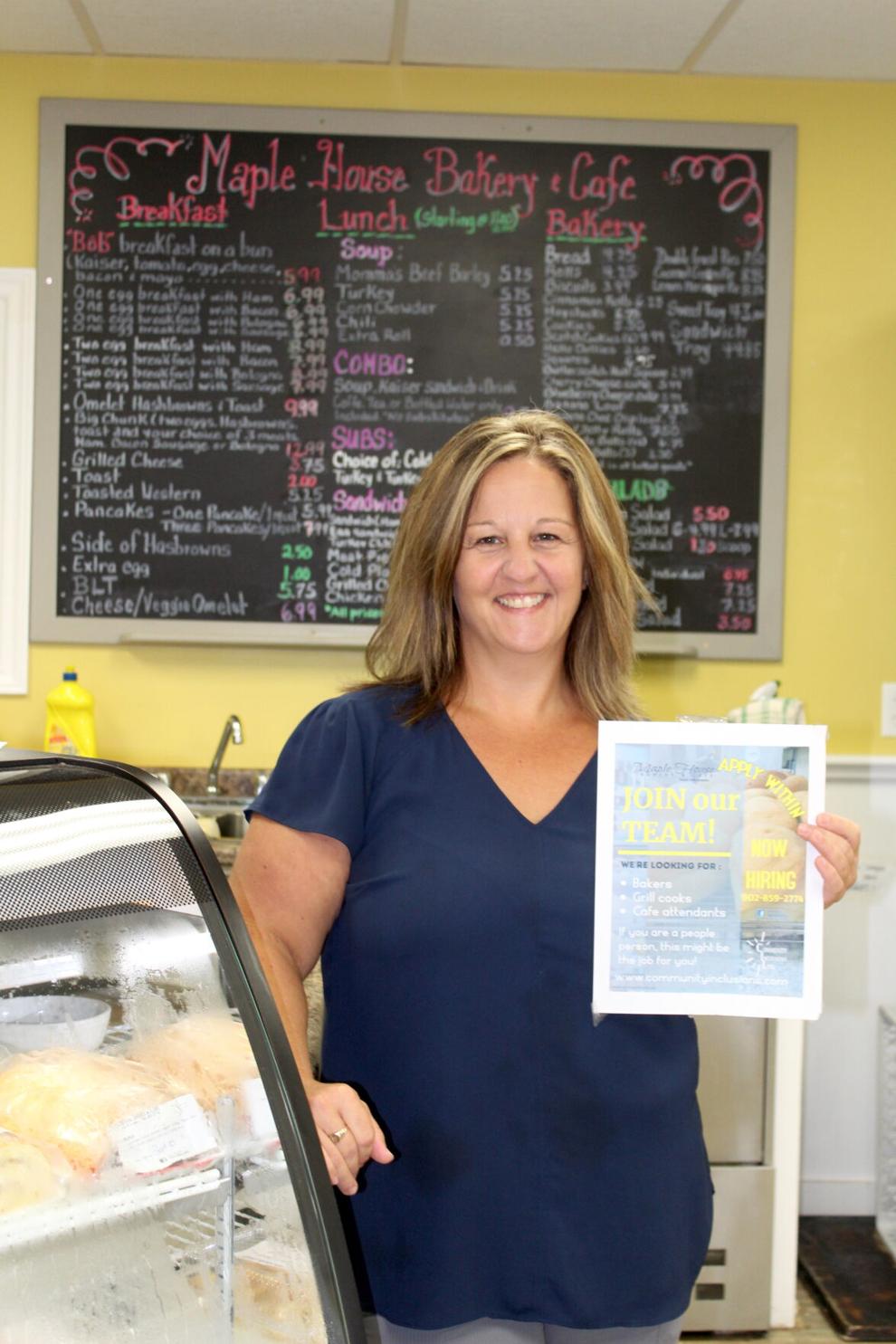 "This old fellow is getting tired," said Mr Saunders. "It means a lot of nighttime work in order to get things built up, and orders put together. You're going full tilt, trying to do the best we can to keep the customers happy and keep the work done up."
Both businesses are accepting resumés at the moment, but there have been no applications so far. One theory is because of the Canadian Emergency Response Benefit (CERB), and other government programs which have provided financial support to employed and self-employed Canadians directly affected by the pandemic.
The most recent employment numbers from the Statistics Canada Labour Force Survey are from July, showing that up to that point, the Island's seasonally adjusted employment totalled 78,900. This is an increase of 3,400 from July 2020. The unemployment rate for July 2021 was 9.6 per cent, down 2.1 percentage points from July 2020.
The lack of employees is already having an impact.
Ms Waite said if a full-time employee needs to take a day off for an appointment, or requests a vacation day, trying to fill their shift is next to impossible.
"My full-time staff, they seem to be getting burned out," she said. "One staff calls in sick, the rest of the staff are doing that person's work also. They're getting tired."